Dutch rock photographer Anton Corbijn opens double exhibition in Antwerp this Saturday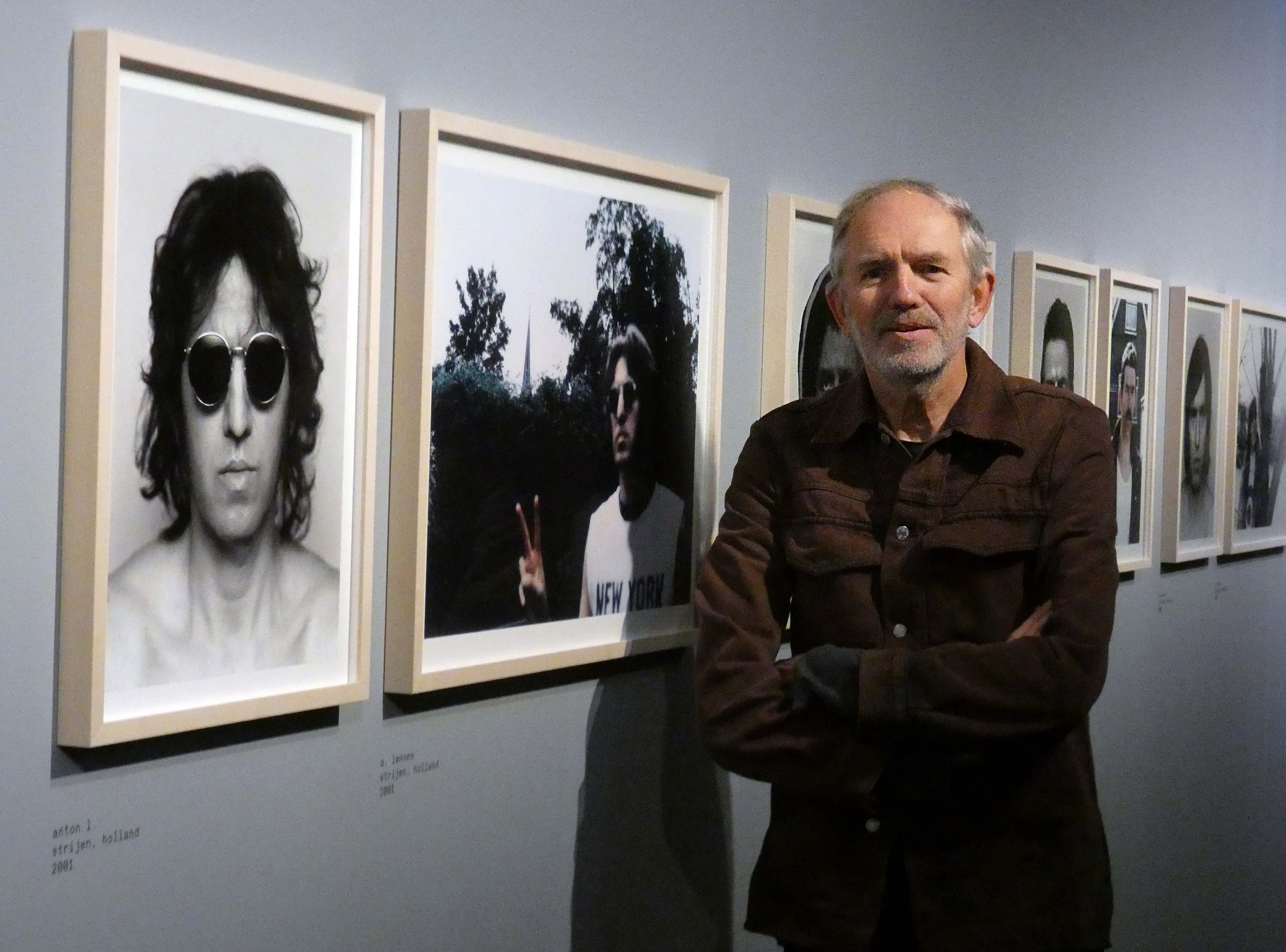 The world-famous Dutch photographer and director Anton Corbijn will launch on Saturday, 17 December, the double exhibition "IKONEN" and "Katoen Natie – The People" at the Antwerp Handelsbeurs.
"IKONEN" is a selection of three long-standing photo series that is linked to the theme of "death" and the expo about Katoen Natie contains new work that highlights the diversity of the workplace at the Belgian logistics company.
Corbijn is best known to the general public for his work with music artists such as U2, Joy Division and Depeche Mode, but those who visit the Handelsbeurs based on the title "IKONEN" may be disappointed. "It's a bit of a deliberate misdirection," laughed Corbijn. "After all, it's not my most obvious pictures hanging here," added the photographer.
That exhibition refers to people looking for support and also to the theme of "death". The first sub-series, "Cemeteries", shows photos of funerary monuments that Corbijn took during a difficult period in the early 1980s. In "Lenin, USSR", the visitor sees the visual presence of Soviet leader Vladimir Lenin (1870-1924) in Saint Petersburg in 1982. Finally, "Somebody" is a series of self-portraits of Corbijn dressed as a world-famous, but deceased artist. In that last series, the following are reviewed: John Lennon, Frank Zappa, Janis Joplin and Elvis Presley.
The second expo in the Handelsbeurs, "Katoen Natie – The People", refers to the international logistics service provider and port operator in Antwerp. The company's CEO, Fernand Huts, managed to get Corbijn to make a photo series of Katoen Natie's employees. The diversity that can be seen in the company's warehouses in particular comes to the fore.
Both expos run from December 17, 2022 to April 16, 2023. The exhibition "Katoen Natie – The People" is for free and a ticket for "IKONEN" costs ten euros.
(VIV)
#FlandersNewsService | Dutch photographer Anton Corbijn poses for the photographer at the opening of an exposition featuring his work ofin Antwerp, Friday 16 December 2022 ©BELGA PHOTO (TIJS VANDERSTAPPEN)