Rotterdam hospital was warned about suspect in fatal shooting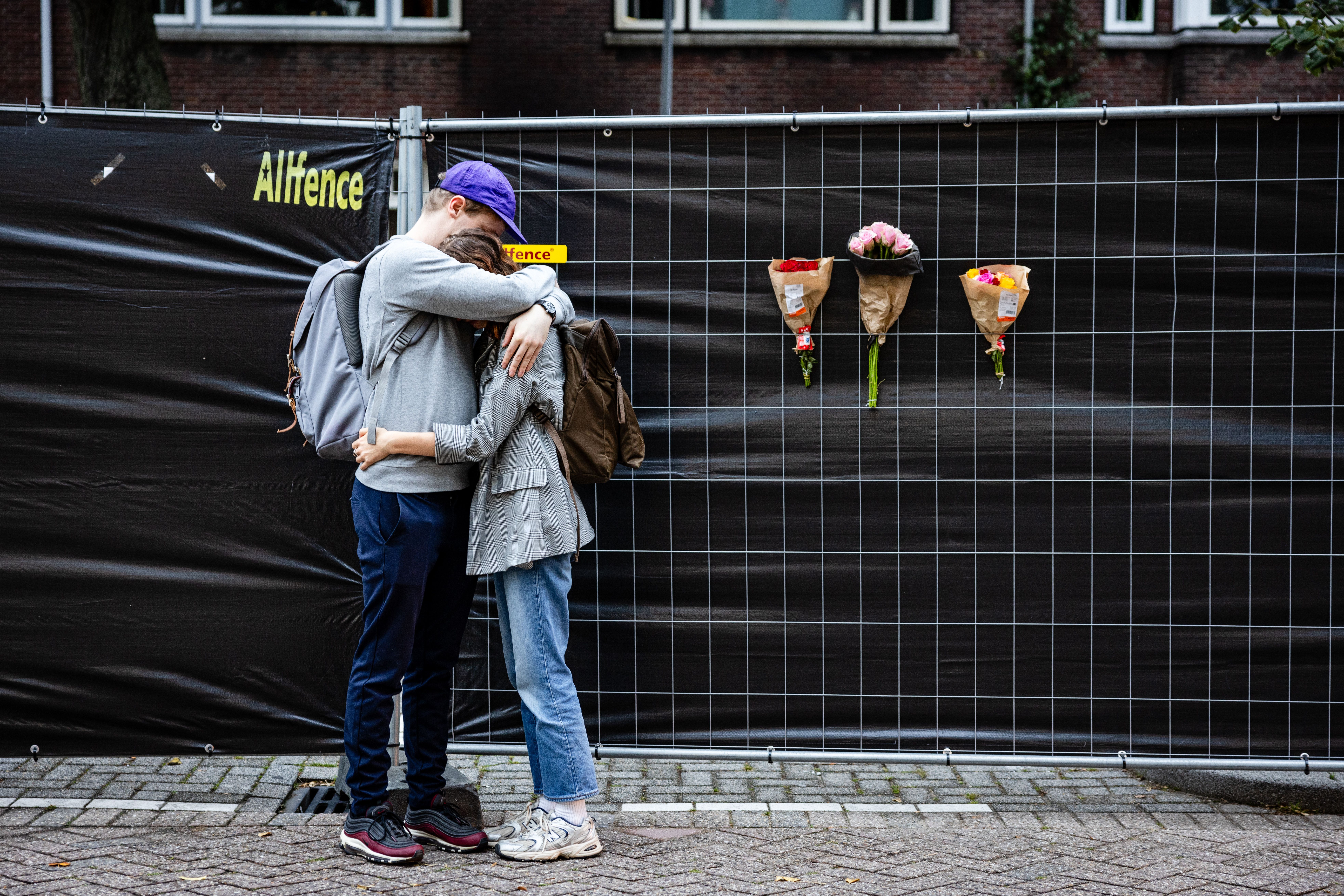 The man suspected of shooting dead a woman, her teenage daughter and a lecturer in Rotterdam on Thursday was known to the courts, Dutch media report. Earlier this year, the public prosecutor sent an email to Erasmus MC hospital, where the suspect, a 32-year-old known as Fouad L, was a medical student, detailing the times he had been in contact with the judiciary and the police.
In August, the suspect posted the contents of this email on the web forum 4Chan, Dutch broadcaster NOS reported. It said he had received a warning for poaching in 2018. At the time, he was shooting fish with a crossbow. This was followed by a report on mistreating rabbits in 2021, by throwing them against a tree and kicking them. He also allegedly shot a pigeon with a crossbow and abused his dog.
'Psychotic behaviour'
Witnesses reported that the man had been exhibiting "psychotic behaviour", "lying half-naked on a pile of leaves in the garden" and "shouting and laughing loudly". During the investigation, images of people being stabbed to death and Nazi and right-wing extremist images were found on his phone.
In online messages, the suspect described himself as "a genius who cannot relate to 99 per cent of people because they are stupid". He also said he had never had a girlfriend because "women hate men with Asperger's because we don't fall for their manipulations". He concluded with "Death to normal people".
The shootings took place in two locations in the city on Thursday afternoon. A 39-year-old woman and her 14-year-old daughter were shot dead at their home, before the suspect went to the Erasmus hospital and opened fire on a 43-year-old lecturer.
According to Dutch media De Telegraaf and NRC, the woman was a neighbour who had filmed the animal abuse and reported it to police. There has been no confirmation or denial from the public prosecutor's office, but the scenario is being considered.
The man was arrested on Thursday. He gave a statement to the police and will appear before the investigating judge on Friday.
© PHOTO ANP JEFFREY GROENEWEG