Dutch anti-vaxxer Willem Engel arrested again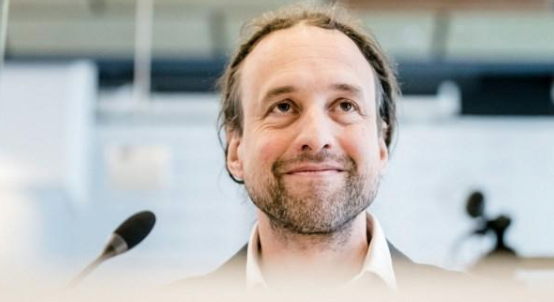 Dutchman Willem Engel – known for his scepticism about the coronavirus and anti-Covid vaccines, and his lawsuit against Belgian virologist Marc Van Ranst for defamation last year – was arrested again on Sunday.
Engel had been released on Wednesday, after previously having been arrested for sedition and posting "inflammatory corona-related messages on social media." His pre-trial detention was suspended on Wednesday 30 March under several conditions, one of which was that he "refrains from making statements on social media."
Around noon on Sunday, however, the Rotterdam public prosecutor's office announced on Twitter that "the suspect has just been arrested again, because he did not comply with the imposed conditions of suspension."
Engel founded the 'Viruswaarheid' ("Virus truth" in Dutch) protest group in early 2020 to criticise the Dutch government's handling of the coronavirus pandemic, and organised several protests against the measures.
At the end of 2021, a collective complaint signed by 22,581 people was filed against him at the Rotterdam public prosecutor's office, accusing him of provocation, dissemination of medical misinformation, swindling, terrorist statements and threats.
In Belgium, however, Engel is best-known for having sued virologist Marc Van Ranst for slander and defamation, twice. Van Ranst was acquitted on both occasions, and donated the €4,000 compensation he received from the court to Unicef's Covax programme, which provides vaccines for poorer countries who cannot afford their own.
Willem Engel waiting for the start of a police court hearing at the Hague Court of Appeal on March 30, 2022. © Belga Photo (Bart Maat)