Drought effect: Flemish ponds lose fish; forest animals also suffer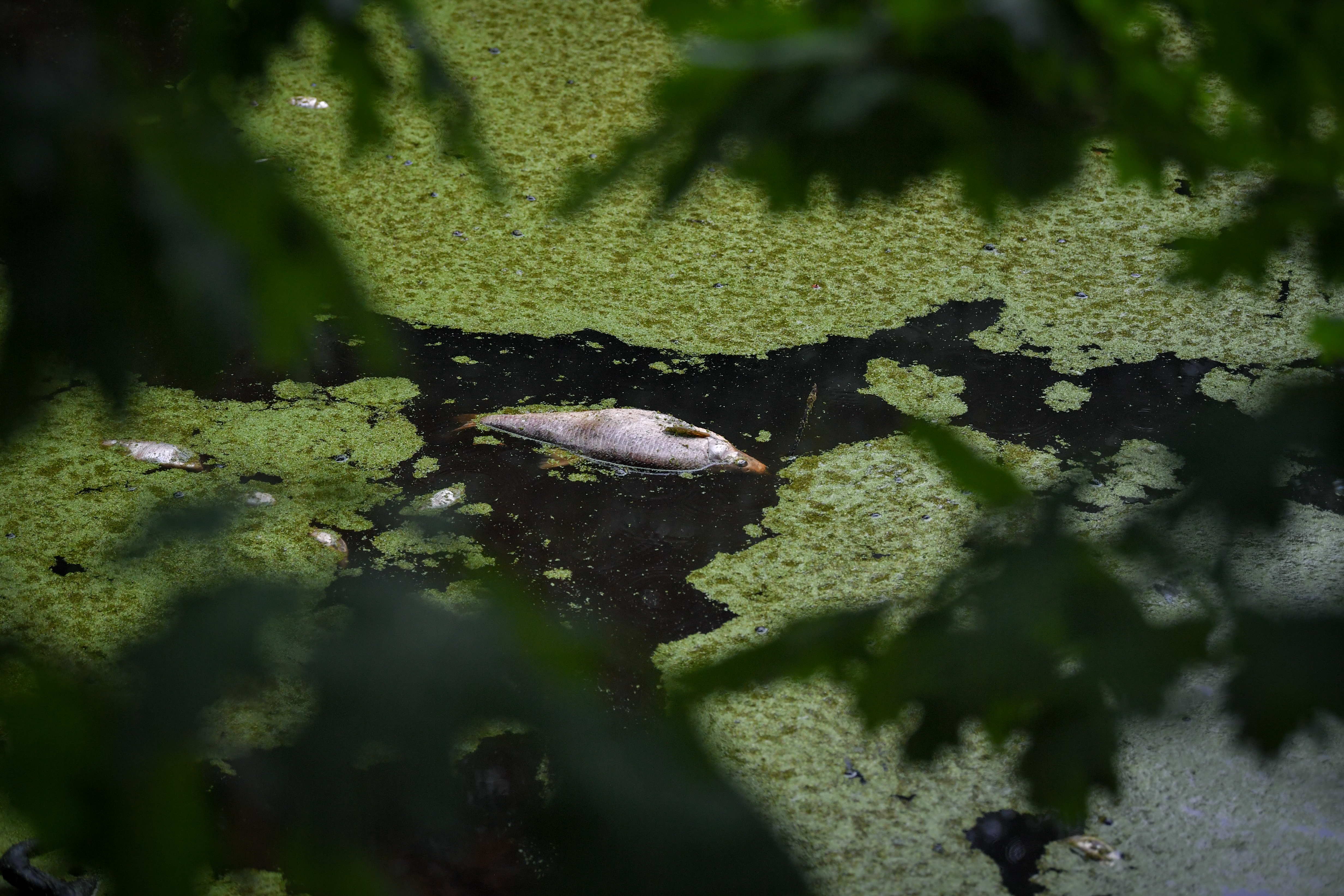 The persistent drought is causing problems for fish ponds in Flanders. "Because the water is so low, there is a lot of algae," says Anton Bijnens of the Sint-Pieter fish farm in Zonhoven. 
"During the day that's not a problem, but at night they produce CO2 instead of oxygen, which causes your fish to die and your ponds to lose. Add to that the heat of the past period, which causes the solubility of oxygen to decrease, and then you have a serious problem," details Bijnens in an interview to the Flemish media VRT.
According to the fish famer, they already lost 300 to 400 kilograms of fish. If the drought and heat continue for a long time, the fish farmer doesn't know what to do. "We could move the fish to other ponds, but that is not obvious, because that heat really quickly creates an oxygen shortage," he explains. "If this continues much longer, the consequences will be great." ​ 
For the moment, the fish farm is trying to solve by giving the ponds extra aeration. "We can't add extra water, adding extra air is all that's possible. Pumping groundwater, for example, is of no use either, because the surface of our ponds is far too large. To get an inch of extra water, you don't have to pump too much. We can't start with that." The only solution is rain, he declares. 
Flemish rangers worried
In addition, the drought brings a lot of extra worries for the foresters. Together with her team, Evy Dewulf manages an area of 6000 hectares between Knokke, De Panne and Heuvelland. 
 "We see that the trees are already shedding their leaves and that there is not enough water and food for the animals. That's why we drive around with tractors to fill the pools with potable water. We also use old hunting pits and fill them with some water so that young birds can find food," says Dewulf to VRT.
To avoid fires, forest rangers try to make visitors aware of the drought as well. "We must remain vigilant. People are not allowed to light a fire or smoke in the nature reserves during this period. We still see remnants of campfires here and there," warns Dewulf.
(VIV)
#FlandersNewsService
© BELGA PHOTO (LUC CLAESSEN) Large number of fish accross rivers and ponds in Antwerp province, De Kom in Merksplas, Thursday 13 August 2020