DRC urgently needs to put its house in order, says Belgian Foreign minister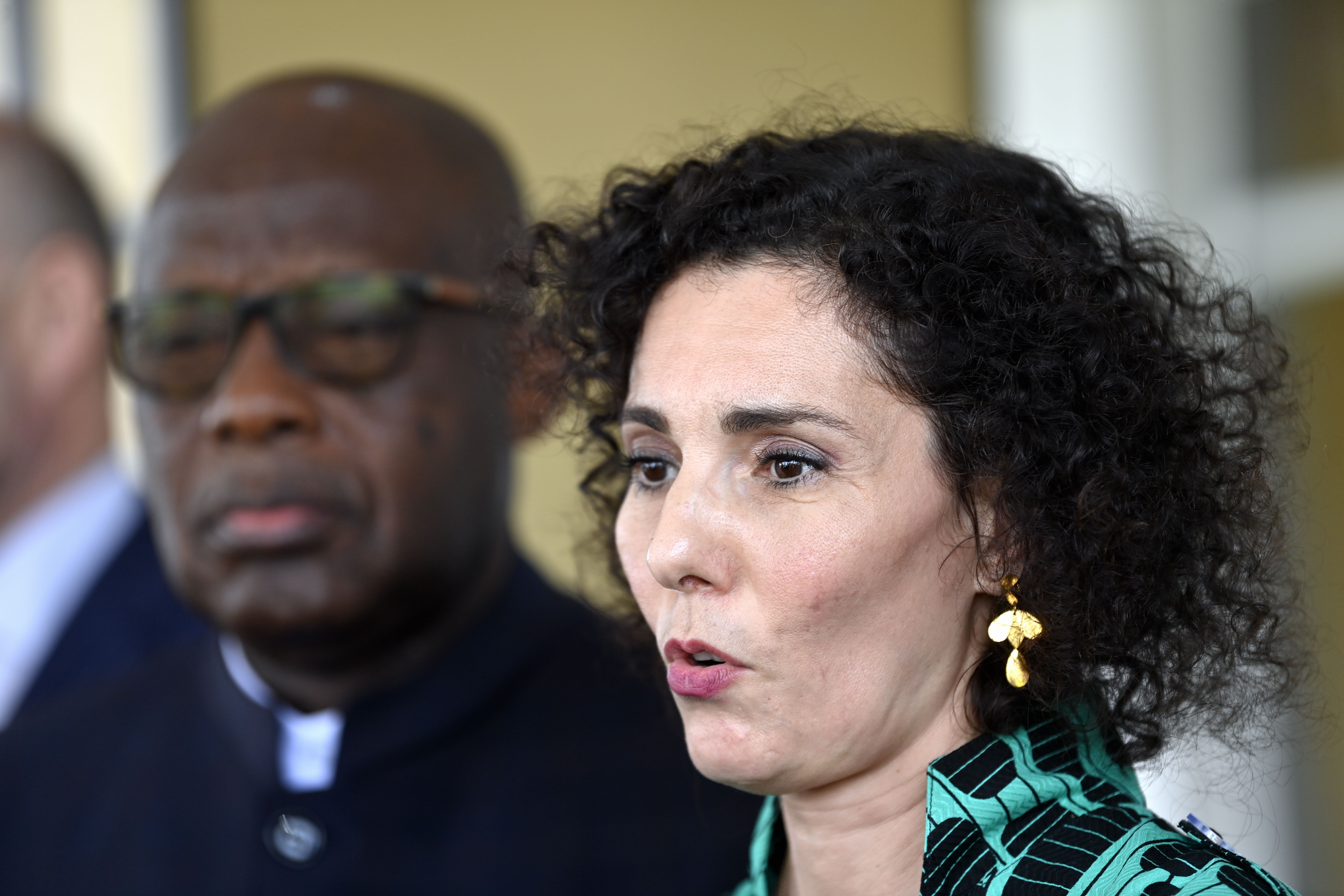 "The Democratic Republic of the Congo urgently needs to put its house in order" so that real elections can take place by the end of this year as planned, said Belgian Foreign minister Hadja Lahbib to Belga at the end of her five-day visit to Angola and Congo.
"The challenge is immense," she added, as genuine democratic elections seem unthinkable in the current context of violence. "We need to restore stability and for that, the main political leaders need to talk to each other. The whole democratisation process underway depends on this," Lahbib said.
According to representatives of Congolese society - who drew Lahbib's attention to the "daily massacres" in the east of the country - there is an urgent need to improve the situation, but this requires a firm response from the international community, along with sanctions against Rwanda, who support rebels in the area.
"That does not depend on us," the minister responded. "The decision is up to the UN Security Council of which we are not a member. The case is being examined. But before anything else, Congo must recover and address the challenges it faces. For the voice of the people to be heard, there must be good governance. The solution lies in the hands of President Tshisekedi."
Belgium expects "clear signals" from Kinshasa on expectations, particularly on sending European observers to monitor the electoral process. "It is not enough to say one is in favour. There must be concrete actions to organise their arrival," Lahbib said.
Despite the difficulties and challenges, Minister Lahbib says she senses a "real will" among both the president and the various political representatives to ensure the elections of 20 December take place in the best possible conditions.
DRC Foreign Affairs Minister Christophe Lutundula Apala and Belgian Foreign minister Hadja Lahbib. © BELGA PHOTO ERIC LALMAND