Dixie Dansercoer: the polar explorer who left behind an impressive record of achievements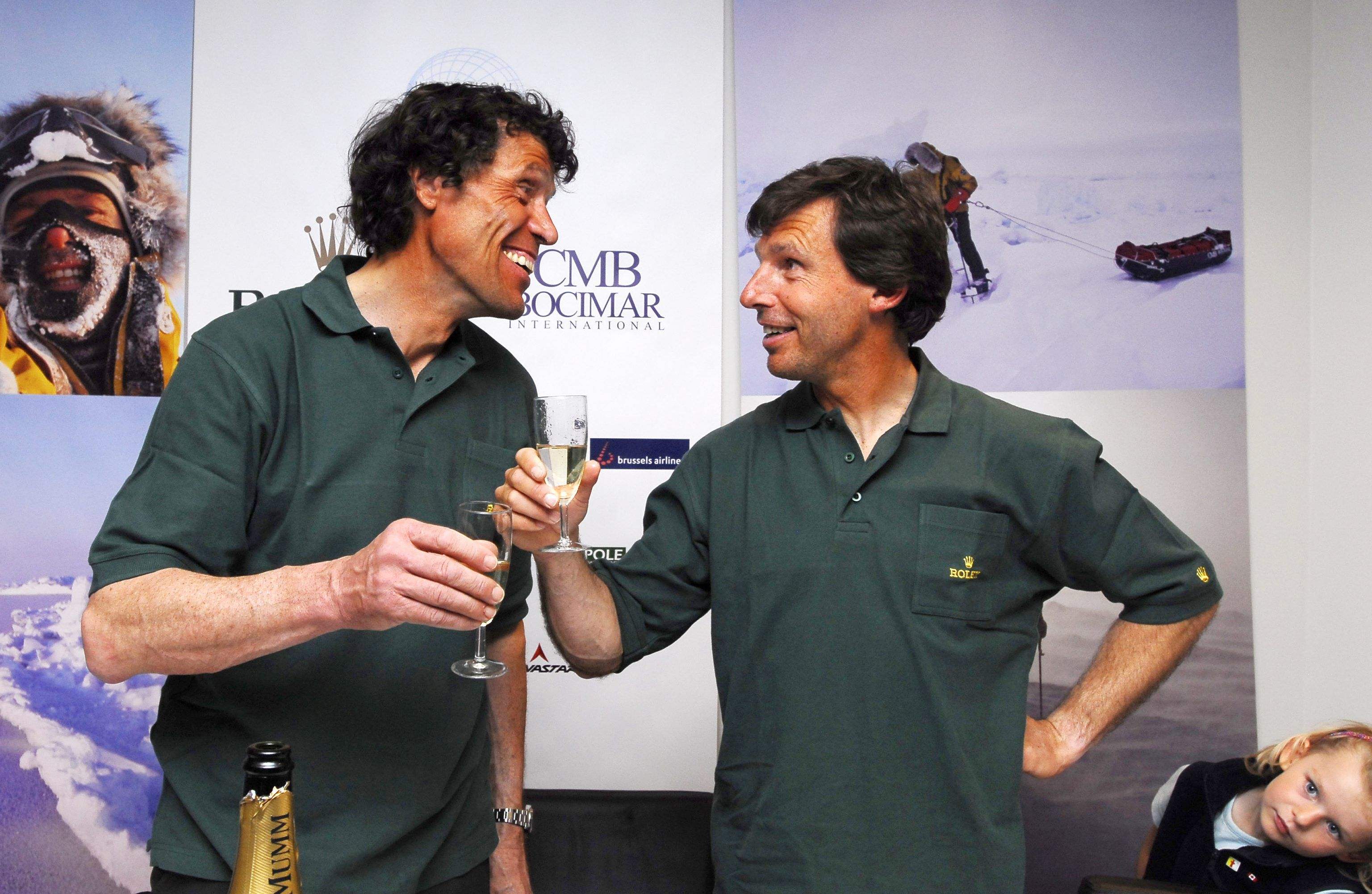 On 7 June it will be exactly one year since Dixie Dansercoer died during a mission after falling into a glacier crevasse in Greenland. The famous Belgian polar explorer became known for his heroic and record-breaking sporting trips to the North and South Poles, which were accompanied by parallel scientific missions. 
In April 2021, Dirk 'Dixie' Dansercoer left for Greenland together with the Canadian Sébastien Audy and the Dutch Johanna Adriana Simone Maria, which in retrospect would be his last Polar Experience mission. The purpose of the trip was to cross the glacier continent from Narsarsuaq to Qaanaaq, a journey of some 2,200 kilometres. The trip was a scientific research project on climate change, but also a sporting challenge in an extreme environment. 
The journey would take about 30 to 35 days. The explorers kept a blog and shared photos of their journey on Instagram. The last report on the Polar Experience website was made on Monday, 7 June, when the trio had reached day 31 of their mission, and still had 443 kilometres to go to reach their destination. However, things went wrong later that day when Dansercoer disappeared into a glacial canyon and died. 
South Pole
The unfortunate death brought an early end to Dansercoer's impressive and successful career. His most famous achievement was in 1997-1998, when he crossed the South Pole together with Belgian researcher and mountain guide Alain Hubert and covered almost 3932 kilometres in 99 days with a power pack. 
In 2002, the duo attempted to cross the North Pole in 100 days, a harsh 2,400-kilometre trek. The challenge proved more difficult than expected, as after 30 days they had covered only 246 km. In the end, the journey lasted from 24 February to 23 April, without the North Pole ever coming into sight.
Dansercoer's 2005 attempt to cross the Bering Strait from Alaska to Siberia under his own power - swimming, walking, paddling, sailing and skiing - also failed. The ice was too dynamic, the weather too stormy, the currents too treacherous, making the conditions too dangerous to continue. Dixie himself, however, was satisfied when he returned home.
"Being an adventurer is more than succeeding," he stated upon arrival at Brussels airport.
In the spring of 2007, Dansercoer and Hubert made a second attempt to cross the North Pole. This time they were successful.
"We were the first to succeed in crossing the area from Siberia over Greenland to the North Pole, along a unique circular route," Dansercoer said afterwards.
That same year he undertook a sailing expedition to the South Pole, following the example of the famous Belgica expedition led by Belgian explorer Adrien de Gerlache in 1898. With an international crew of seven adventurers, he travelled exactly the same route and made the same twenty landings. 
World record
In 2012 Dansercoer went to East Antarctica where, together with medical student Sam Deltour, he broke the world record for the longest unassisted non-motorised expedition in Antarctica. In 74 days they covered 5,013 kilometres on skis and with a kite. 
Two years later, in 2014, Dansercoer went to Greenland again, where together with Canadian Eric McNair-Landry he set a new world record in ski-kiting. It was the first time that a human being managed to cross the enormous ice cap of Greenland completely, just with the help of a kite and the help of the wind. Covering a total of more than 4,000 kilometres in 56 days - 25 less than expected - it was also the longest kite expedition in the world. 
Despite all the excellent performances and a wealth of experience, Dansercoer's career came to an unexpected and sad end on 7 June 2021. His body was never found. In the Belgian coastal town of Nieuwpoort, a monument named "the polar explorer" by artist Freddy Cappon stands at the Stormhaven in his honour. 
(AHU)
© BELGA PHOTO ERIC VIDAL - Pole travellers Alain Hubert (R) and Dixie Dansercoer (L) cheer and celevbrate at Brussels national airport in Zaventem as they came back from their ' Arctic Arc ' expedition, wich started last 23 February 2007. Hubert and Dansercoer made a 4300 kilometers long travers from Siberia to Greenland on skis.