Discussion on the Ventilus dossier continues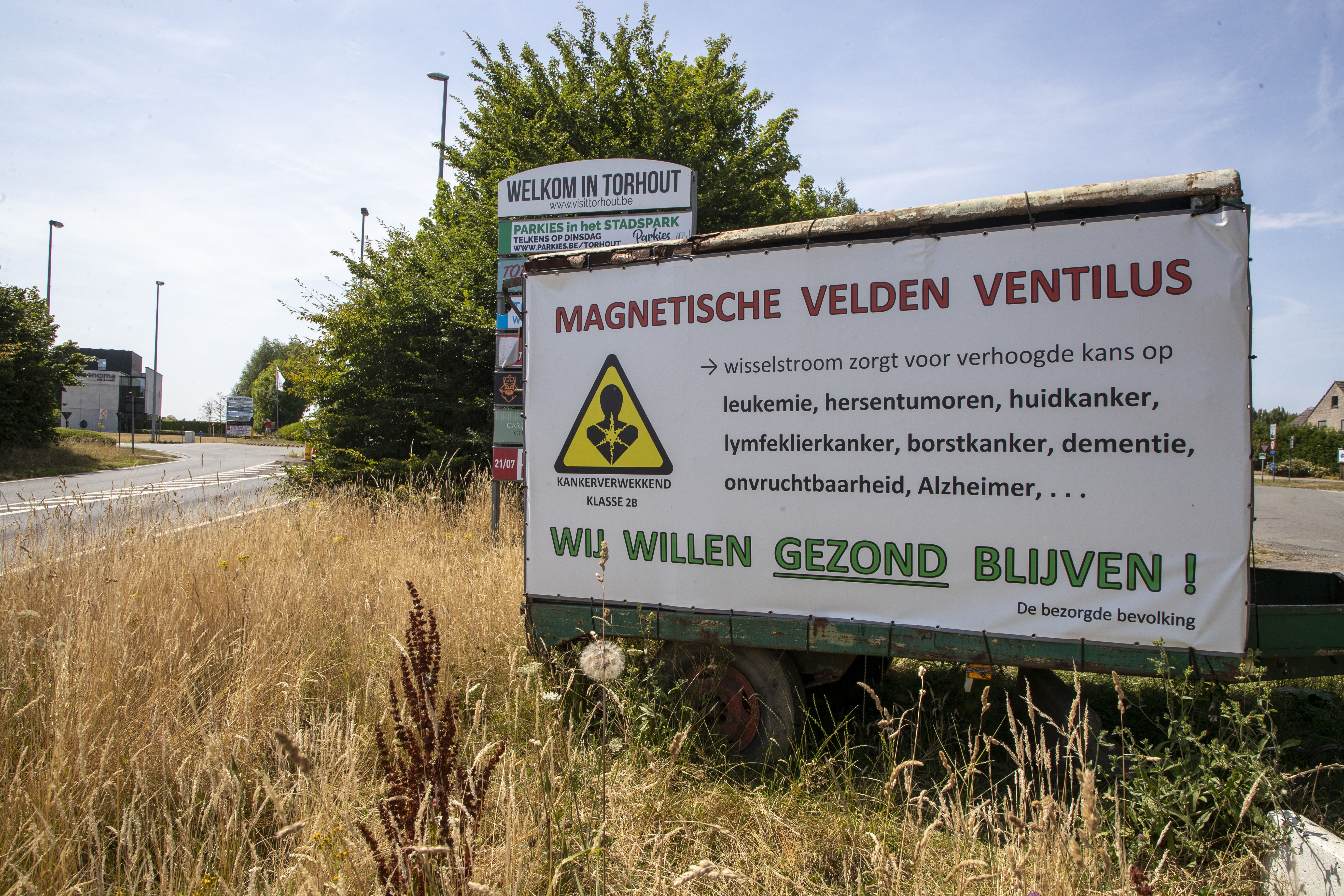 The Flemish government will meet tomorrow in Bruges with the mayors involved to discuss the Ventilus dossier. A decision on whether the high-voltage line will be above or below ground is not expected. But prime minister Jan Jambon did mention in the radio programme De Ochtend that the decision "cannot take months anymore".
For years, several municipalities have seen protests against the Ventilus project, a new high-voltage line in West Flanders that is intended to bring offshore wind energy ashore. Ventilus partly runs via existing high-voltage lines, but also includes kilometers of new overhead lines, parallel to the E403 high way. The mayors of the municipalities involved and a number of action groups are working to pull the pipes underground. But according to the appointed intendant, Guy Vloebergh, this is virtually impossible. In his report, he clearly favours an above-ground line.
In July, the Jambon government still failed to reach an agreement on Ventilus. After this the government announced extra consultations with the mayors concerned. Tomorrow, Minister-President Jan Jambon, Vice-Ministers Hilde Crevits (CD&V), Bart Somers (Open VLD) and Ben Weyts (N-VA) and Minister for the Environment Zuhal Demir (N-VA) will meet with all mayors concerned. The consultation will take place in Bruges, West Flanders, where the complete Flemish government will also meet earlier in the day.
#FlandersNewsService
© BELGA PHOTO NICOLAS MAETERLINCK - ​ protest poster against Ventilus Torhout, Sunday 17 July 2022.