Energy crisis: ice rinks versus streetlights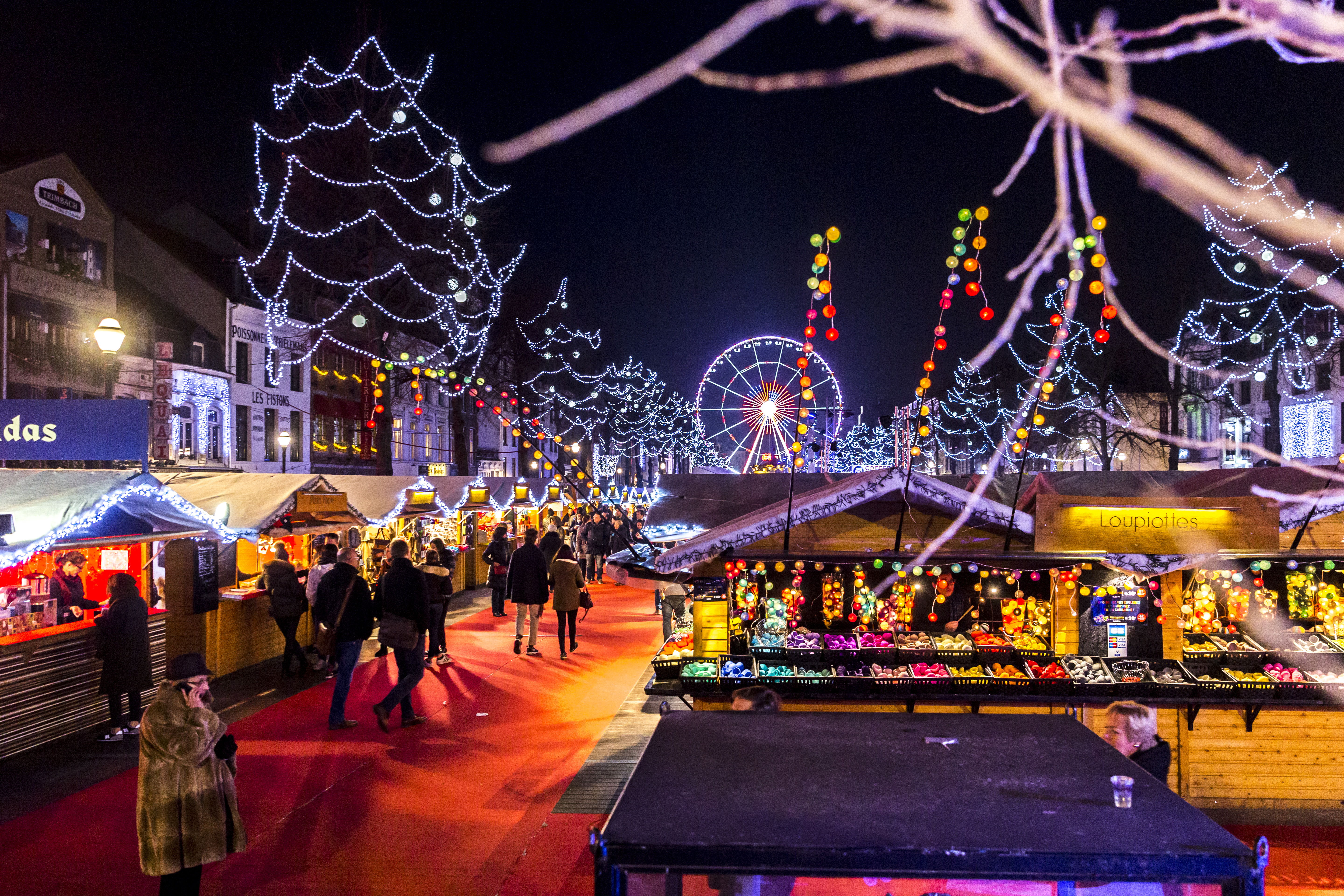 While more and more municipalities are trying to cut spending by cancelling ice rinks and turning off street lights, Brussels will keep its traditional skating rink during 'Winterpret', the annual end-of-year event.
From 25 November to 1 January, the centre of Brussels will once again be put in festive mood for the 21st edition of 'Winterpret'. And that also means that the traditional skating rink will be part of it, energy crisis or not. This was announced by Brussels councillor for major events Delphine Houba (PS) in the Brussels city council on Monday evening.
It was CD&V councillor Bianca Debaets who brought up the energy-consuming skating rink in Brussels.
"A roller skating rink like the one in Ghent would be a more energy-friendly alternative," she told VRT NWS. "I think young and old can also have a great time there. It also creates a festive atmosphere, you can also put some food stalls around it. So it seems like a nice alternative to me."
Vilvoorde, Aarschot and Tienen also decided to leave the skates on the hook this winter. ​
"We decided to keep the skating rink on the De Brouckèreplein. As in previous years, we cover it to reduce energy consumption," alderman for major events Delphine Houba (PS) defended. ​ "The city of Brussels would rather pay the energy costs of the ice rink and opt for that extra touch of winter atmosphere. After two years of restrictions, the city council wants to keep Winterpret in its full glory, both for the mental health of residents and for the attractiveness of the city."
Meanwhile, more and more municipalities in Flanders are considering modifying street lighting, the biggest energy eater. This is according to a survey by Radio 2. Of the 134 municipalities that took part in the survey, 123 want to consider reducing the hours that street lighting is on this winter, or have already taken that measure.
"Public lighting is in circuits that cross municipal boundaries. That means several municipalities will have to decide together as a group: on or off at night," said Bart Wouters of Fluvius.
The grid operator proactively made an offer to all municipal councils to switch off lights between 11pm and 5am, except Friday and Saturday nights.
Furthermore, several municipalities want to further equip streetlights with LED bulbs. These last longer, consume less and can be controlled remotely. One in three street lights in Flanders is now LED. The Flemish coalition agreement provides for all street lighting in Flanders to be fitted with LED lamps by 2030. Nevertheless, the current energy crisis is causing some municipalities to step up the pace.
(AHU)
#FlandersNewsService
© Despite rising energy prices, there will be ice skating in Brussels this winterBELGA PHOTO HATIM KAGHAT