Despite deteriorating public finances, S&P affirms Belfium's AA rating ahead of budget review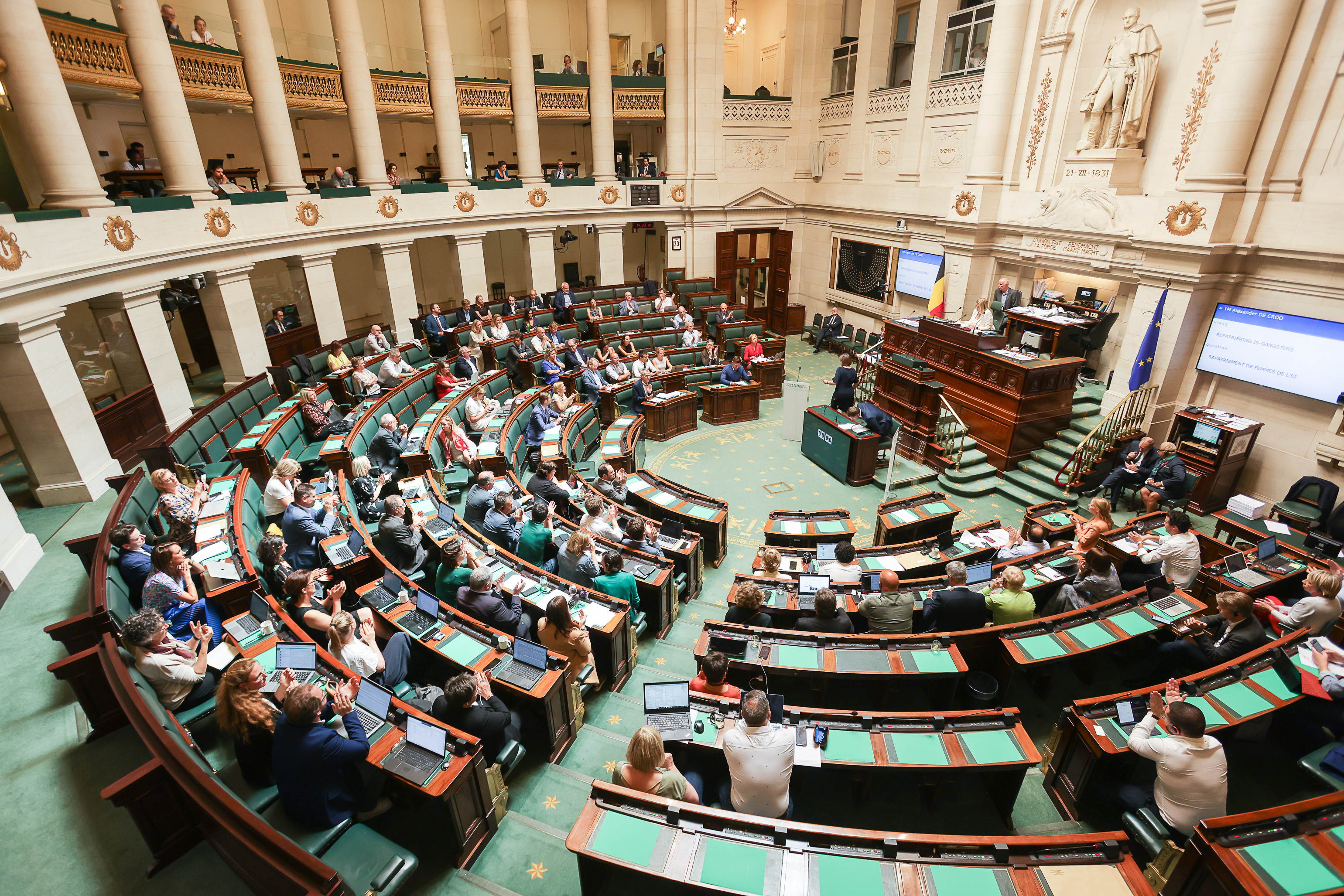 With a "resilient economy" and a "strong labour market", risks to Belgium's public finances are limited, US rating agency Standard & Poor's (S&P) said on Friday evening. The agency confirmed its assessment of Belgium's creditworthiness at 'AA', just a week after rating agency Fitch lowered its outlook for the country to "negative" because of deteriorating public finances. The renewed AA rating comes at an opportune time, as the Belgian government kicked off its annual budget review on Friday.
A long-term rating of 'AA' - the third best after 'AAA' and 'AA+' - means that Belgium is in a good position to meet its financial obligations, according to S&P.
S&P acknowledges that the energy crisis, triggered by the Russian invasion of Ukraine, and government measures to support households and businesses "will weigh on Belgium's public finances in 2023". According to the credit rating agency, the overall budget deficit will widen to 4.9 per cent of gross domestic product (GDP) this year, while net public debt will remain as high as 95 per cent of GDP.
However, S&P estimates Belgium's net public debt will not exceed 100 per cent of GDP. To support this claim, the agency counts on "positive medium-term growth prospects" and the "assumption" that our country will show more financial discipline after next year's elections.
"Risks to Belgium's public finances are mitigated by its resilient economy and strong labour market, as well as its strong institutions".
The credit rating agency does not expect Belgium's financial situation to change in the short term. "The outlook is stable," the report reads. The rating agency added that "risks to Belgium's public finances are mitigated by its resilient economy and strong labour market, as well as its strong institutions".
S&P's positive assessment comes amid repeated warnings and worries about Belgium's deteriorating public finances. Just a week ago, Fitch reaffirmed its 'AA-' rating for Belgium but revised its outlook downwards, from stable to negative, because of the country's high budget deficit and rising public debt. Just yesterday, 49 economists and policy experts warned in an open letter that the state of Belgium's public finances is "unsustainable" in the long term. Without intervention, the letter states, an economic derailment is imminent.
The Belgian federal government's core cabinet kicked off its budget review on Friday. The top of the federal government is set to meet on Saturday with the governor of the National Bank, the commissioner of the Planning Bureau, the director of the Debt Agency and the chairman of the monitoring committee.
The National Bank of Belgium (NBB) on Saturday also addressed recent worries about a new financial crisis and stock market turmoil after the collapse of US bank Silicon Valley Bank. NBB governor Pierre Wunsch stated that Belgium's banks are "among the strongest in Europe" and finds it "very difficult today to see a scenario where we slip into a financial crisis". "We have no information that banks in Europe are vulnerable."
(BRV)
Plenary session of the Belgian federal parliament in Brussels © BELGA PHOTO JAMES ARTHUR GEKIERE