Demonstration at Italian embassy Brussels, against victory right-wing and far-right parties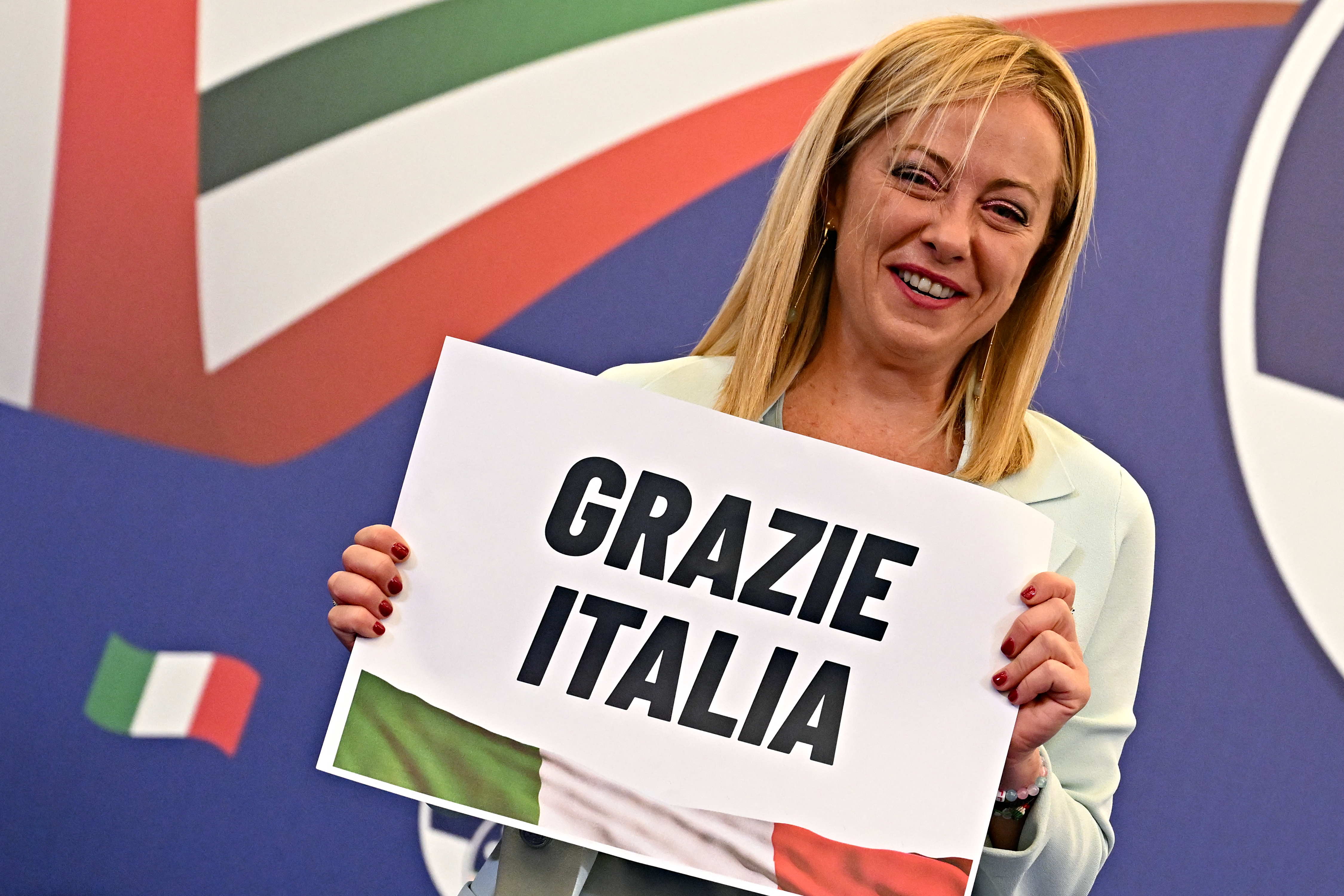 About 100 people held a demonstration Saturday afternoon at the embassy of Italy in Brussels, to protest against the victory of right-wing and far-right parties in the recent Italian parliamentary elections. The initiative for the demonstration came from the May 8 coalition, which wants to make May 8, the day Nazi Germany was defeated in 1945, a public holiday again.
"I myself am a child of resistance fighters," said Ellen De Soete of the May 8 coalition. "I have an uncle who was shot and ended up in a mass grave, while my mother was severely tortured by the Gestapo. When you experience that yourself and then see the resurgence of the far-right and fascism in Italy, you just can't keep your mouth shut. Many people are worried and we want to make that clear."
There is also cause for concern in Belgium and Flanders, said De Soete: "When you see the polls in the run-up to the 2024 elections, when you see people harshly scolding each other on social media, we really need to start paying attention. We need to make people aware of their history so that it doesn't repeat itself."
"Since the Maastricht Treaty and the choice of neoliberal policies, the EU has been driving much of its economically distressed citizens into the arms of the far-right," said another protester. "Rising energy prices and inflation have only made the situation worse. The choices made in electoral offices for parties that supposedly stand for 'law and order' but in reality stand for oppression are the expression of the anger, despair and fear of all those who feel abandoned."
(AHU)
© Andreas SOLARO / AFP - Leader of Italian far-right party "Fratelli d'Italia" (Brothers of Italy), Giorgia Meloni reacts as she holds a placard reading "Thank You Italy" after she delivered an address at her party's campaign headquarters overnight on September 26, 2022 in Rome, after the country voted in a legislative election. Italian far-right leader Giorgia Meloni and her allies began on September 27 what is likely to be a weeks-long process of forming a new government, with crises looming on several fronts.