Delhaize talks end quickly, hundreds of protestors gather at distribution centre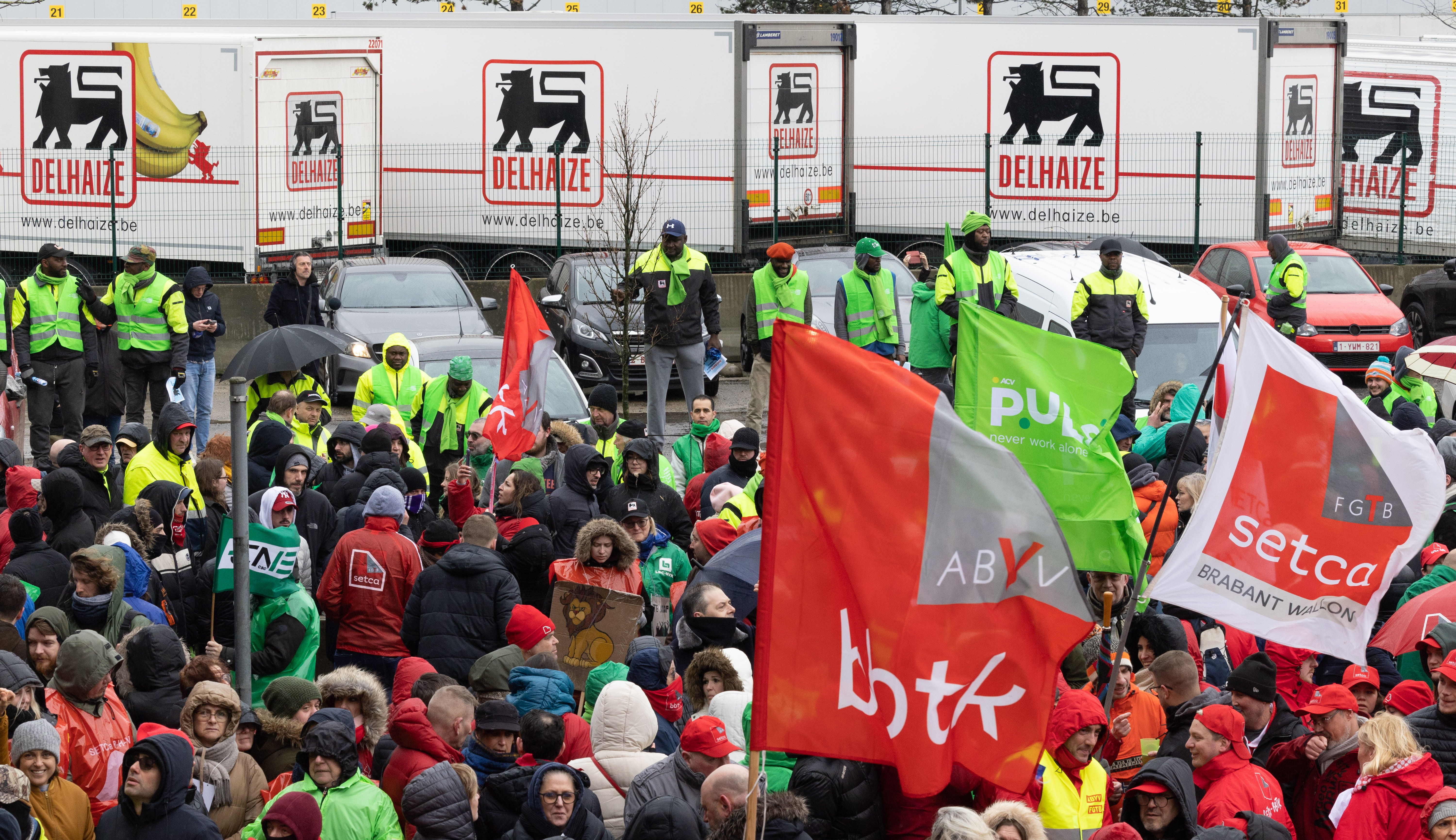 Talks between management and unions at Delhaize ended early on Tuesday morning. The management stuck to its plan to privatise the 128 Delhaize supermarkets in Belgium. Trade union representatives denounced this as they left the meeting, just 15 minutes after its scheduled start.
Delhaize Belgium CEO Xavier Piesvaux was not present at the meeting, the unions lamented. "The management wants to pretend that nothing is going on," union secretary Frank Convents of ACV Puls told Belga.
Hundreds of Delhaize workers had gathered for a protest at the start of the consultation with management, a week after the plans were announced. In the pouring rain, they expressed their dissatisfaction with the 'franchising'. After the consultations with the management ended, the crowd started heading home.
95 Delhaize stores stayed closed on Tuesday, and the unions are not planning on reopening them anytime soon. "We will keep the doors of the shops closed. We cannot take what happened today. The management must and will take account of us," said Jan De Weghe of BBTK to the crowd.
The unions had previously reported that 50 buses of staff would descend. How many people were present is difficult to say. The police spoke of 14 buses and 60 cars, or at least over 700 people, as the crowd was still pouring in before the meeting.
© BELGA PHOTO BENOIT DOPPAGNE