Delhaize management face anger from unions and activists at shareholders' meeting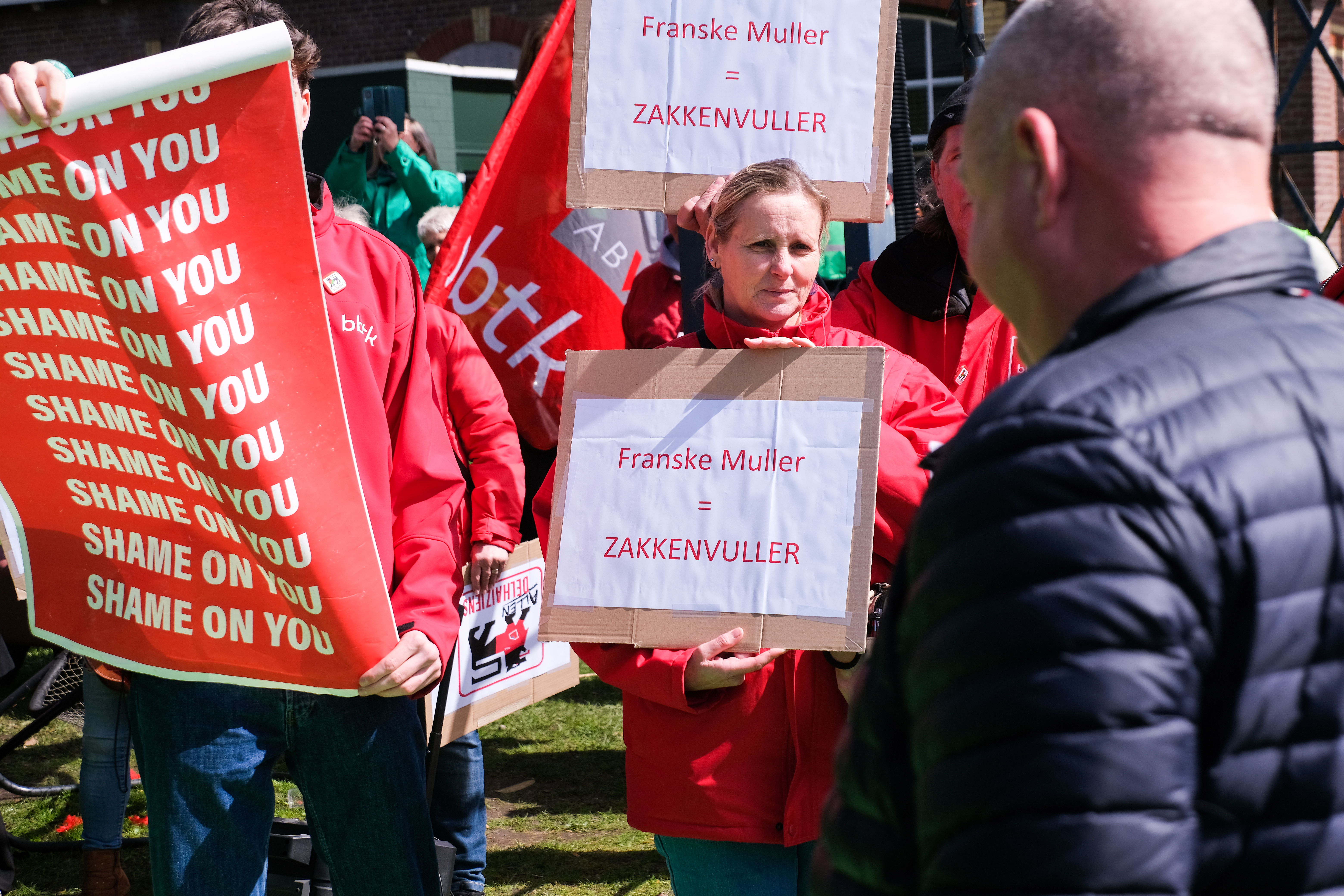 Dozens of trade union members from Belgium lined up in Zaandam, the Netherlands, on Wednesday afternoon at the entrance to the shareholders' meeting of retail multinational Ahold Delhaize, as strikes at the company's Belgian stores continue.
The shareholders were met with jeering, booing and whistles, but the entrance to the site was not blocked. A small number of Dutch police officers attended. Belgian staff members and unions are campaigning against the plan by supermarket chain Delhaize, a subsidiary of retail giant Ahold Delhaize, to sell its 128 self-run stores to independent operators.
"We are here to support the 'shelf-fillers' against the 'pocket-fillers'," Wouter Parmentier of Christian union ACV Puls said.
During the meeting, climate activists with shares in the company bombarded CEO Frans Muller with questions about the climate crisis.
Muller said he had "sympathy" for the climate activists' arguments but could not convince them. They want Ahold Delhaize to reduce greenhouse gas emissions by at least 45 per cent by 2030 relative to 2019. The company itself is aiming for 37 per cent by 2030 compared to 2020, which Muller said is scientifically sound "and extraordinarily ambitious".
In Belgium, several dozen of Delhaize's 128 company-owned stores have remained closed over the past few weeks amid unrest over the company's conversion plans. The supermarket chain, one of the largest in Belgium, plans to sell its 128 company-owned stores to independent operators. More than 500 other branches are already independently run. In the end, the unrest this plan has caused was not discussed at the meeting.
A mediation meeting is scheduled on Tuesday at Delhaize. "If that goes well, we can work on a compromise," Parmentier said. He wants Delhaize to stop the franchise plan, but would consider accepting the plans if Delhaize can provide guarantees for its current staff members.
(BRV)
© PHOTO ANP / HOLLANDSE HOOGTE / KIM VAN DAM
© VIDEO BELGA HANDOUT EVA NEWS