Defence to begin in trial over 2016 Brussels attacks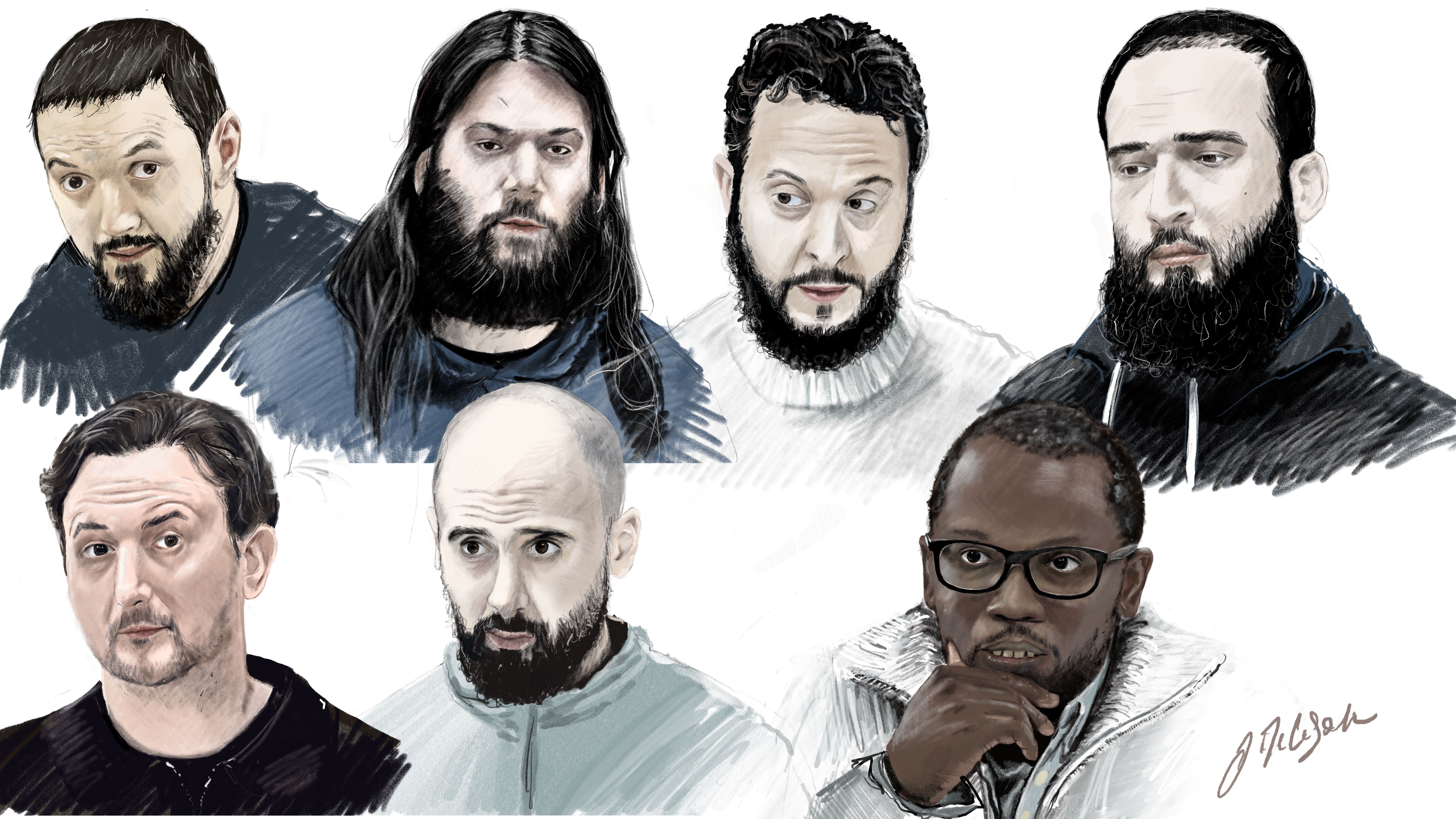 The defence arguments in the trial over the 2016 Brussels terror attacks will begin on Tuesday. A verdict in the months-long trial is expected in July.
Ten defendants have been on trial in Belgium since December 2022 over the 2016 bombings at Brussels airport and Maelbeek metro station. The attacks killed 36 people and injured around 340.
Salah Abdeslam's defence team will start on Tuesday, followed by Ali El Haddad Asufi's lawyers on Wednesday. From Thursday, the defence of Bilal El Makhoukhi will present its case over two days.
The defence for Mohamed Abrini and Osama Krayem will speak on Tuesday 27 June. Sofien Ayari's defence team will speak on Wednesday and Hervé Bayingana Muhirwa's lawyers will defend him on Thursday. On Friday, the court will hear the defence of Smail Farisi.
Verdict expected in July
On Monday 3 July, the court will hear the defence of Ibrahim Farisi, for whom the prosecution is seeking acquittal. The rebuttals are expected to begin on the same day, followed by any closing statements by the defendants. The court will then deliberate on the question of guilt.
The verdict is expected later in July and the court will reconvene in September for sentencing deliberations.
On 6 June, the prosecution requested the conviction of eight of the 10 defendants as co-perpetrators of terrorist murder and attempted murder. The prosecutor requested that Smail Farisi be convicted only of participation in a terrorist group and that his brother, Ibrahim Farisi, be acquitted.
According to the prosecution, Oussama Atar, Mohamed Abrini, Osama Krayem, Salah Abdeslam, Sofien Ayari, Ali El Haddad Asufi, Bilal El Makhoukhi and Hervé Bayingana Muhirwa, in their own way and with full knowledge of the facts, provided essential support for the attacks.
36 counts of murder
The prosecution is also seeking a conviction for nine of the defendants on charges of participating in the activities of a terrorist group. For Oussama Atar, who is believed to have died in Syria and is being tried in absentia, the prosecution is seeking a conviction for leading a terrorist group. Atar is alleged to have coordinated the attacks from Syria.
The prosecution also seeks the conviction of eight defendants on 36 counts of murder instead of 32 counts. They asked for the charges of attempted murder to be changed to murder for four victims who died in the months and years following the attacks.
© BELGA PHOTO JONATHAN DE CESARE