Death toll rises as Sudan conflict intensifies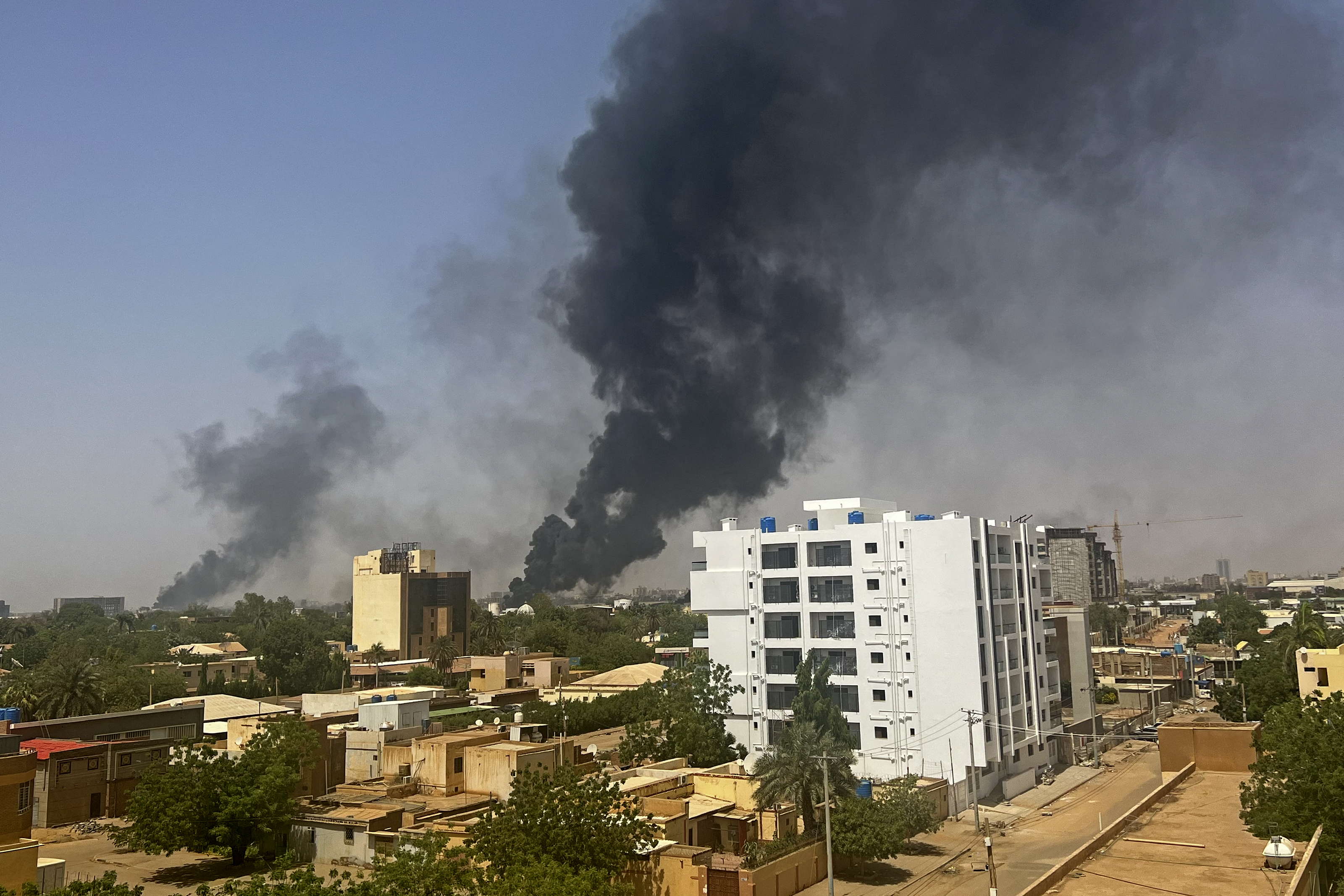 Fifty-six civilian casualties in Sudan were reported on Sunday by the Central Committee of Sudanese Doctors, a pro-democracy NGO. Dozens of military personnel have also been killed as fighting between the army and a rival paramilitary group enters a second day.
Among the dead were three UN World Food Program aid workers, as reported by Volker Pethes, the UN special envoy to Sudan. The aid workers were in northern Darfur, near the border with Chad, on Saturday. As a result of the violence, Chad closed its border with Sudan.
"Humanitarian buildings have been hit and looted in Darfur," Perthes said. Darfur is considered the historical stronghold of the paramilitary group Rapid Support Forces (RSF).
The violence in Sudan is the result of rising tensions between army chief Abdel Fattah al-Burhane and General Mohamed Hamdane Daglo, leader of the RSF. The conflict in the North African country intensified rapidly on Saturday.
Smoke billows above residential buildings in Khartoum on 16 April 2023 as fighting in Sudan rages for a second day in battles between rival generals © PHOTO AFP