Deafening protest by arts sector during Antwerp city council meeting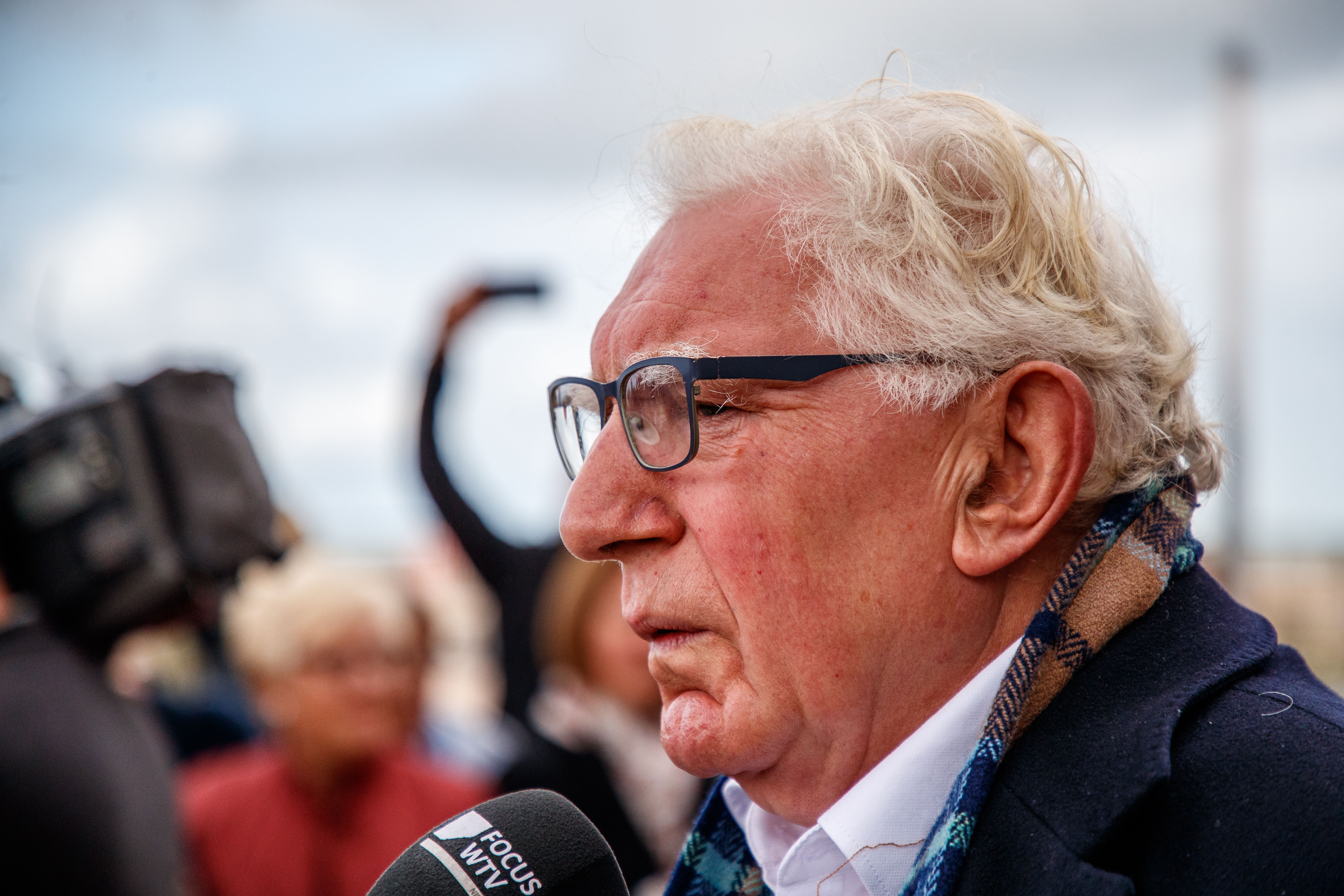 Antwerp's latest city council session started on Monday evening under loud protest from representatives of the arts sector, who demonstrated at the entrance to city hall. The protesters denounced the city's plan to slash subsidies for culture-related projects to help pay the city's skyrocketing energy bills and index-linked wages.
The culture sector had also protested last week - almost daily - against cuts planned by the city council.
Alderwoman for Culture Nabilla Ait Daoud (N-VA, Flemish nationalists) said project subsidies are not a core task of the city. However, sector representatives countered that the funds – €720,000 per year – are vital for young artists to support the start of their careers.
Consultations have so far yielded nothing. The series of protests, accompanied by speeches, performances and music, has recently enjoyed the support of many well-known Flemish artists. These include actors Jan Decleir, Els Dottermans and Peter Van den Begin, and author Tom Lanoye, who all encouraged the mostly young protesters.
Mayor Bart De Wever (N-VA) went through the city council's agenda as planned and things remained calm inside the building, but De Wever had great difficulty hearing fellow council members. Several opposition parties raised the issue of budget cuts in the cultural sector, but majority parties refused to join the debate.
According to De Wever, the discussion should wait until the city budget is fully calculated and can be presented to the city council. According to the Green party, however, the fact that adjustments to the multi-annual planning have not yet been finalised makes a debate right now very welcome.
(BRV)
#FlandersNewsService | Flemish veteran actor Jan Decleir has been supporting the protests against ​ planned budget cuts in de the cultural sector © BELGA PHOTO KURT DESPLENTER