Danone aims to cut methane emissions by almost a third by 2030
17 January 2023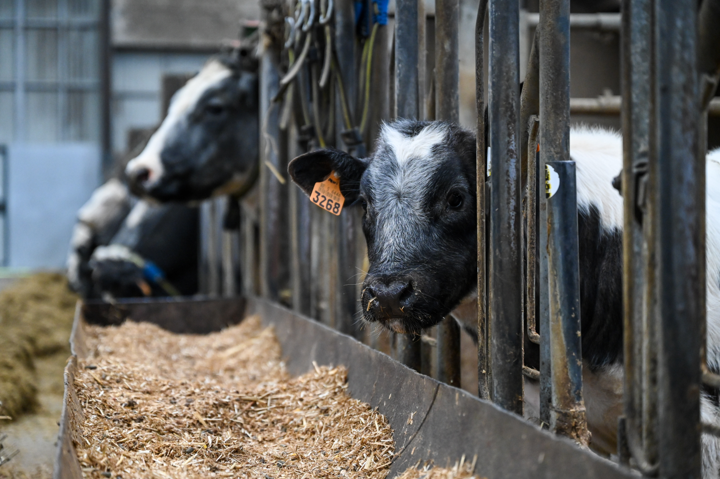 French dairy group Danone aims to cut methane emissions caused by producing fresh milk for dairy products by 30 per cent by 2030. In its press release on Tuesday, Danone says it is the first food company in the world to set a public target to reduce methane.
Danone has already reduced methane emissions by some 14 per cent between 2018 and 2020. Belgium has "an important role in achieving the target", according to the company. Indeed, Danone has one of the group's largest and most important production sites in the Flemish Brabant town of Rotselaar, which supplies the whole of Europe. There, 'Actimel' is mainly made from milk provided by Flemish farmers. 
In Belgium, Danone already took numerous actions together with dairy farmers in regenerative agriculture, the company states. It is also working with dairy farmers on converting cow manure into renewable energy using bio-digesters.
Plastic pollution
A few days ago, Danone made less positive news when it was announced that ClientEarth, Surfrider Foundation Europe and Zero Waste France had filed a lawsuit against the French multinational. The reason is the excess use of plastic throughout its supply chain.
The environmental organisations argue that Danone is not doing enough to reduce its plastic footprint and is failing to meet its legal obligations. However, Danone said it was "very surprised" and rejected the allegations.
Since 2017, a law has been in place in France that requires companies of a specific size to monitor and prevent the damage their activities and those of their suppliers cause to the environment and human rights through an action plan.
© BELGA PHOTO MAXIME ASSELBERGHS