Cyclist Tijl De Decker dies after training crash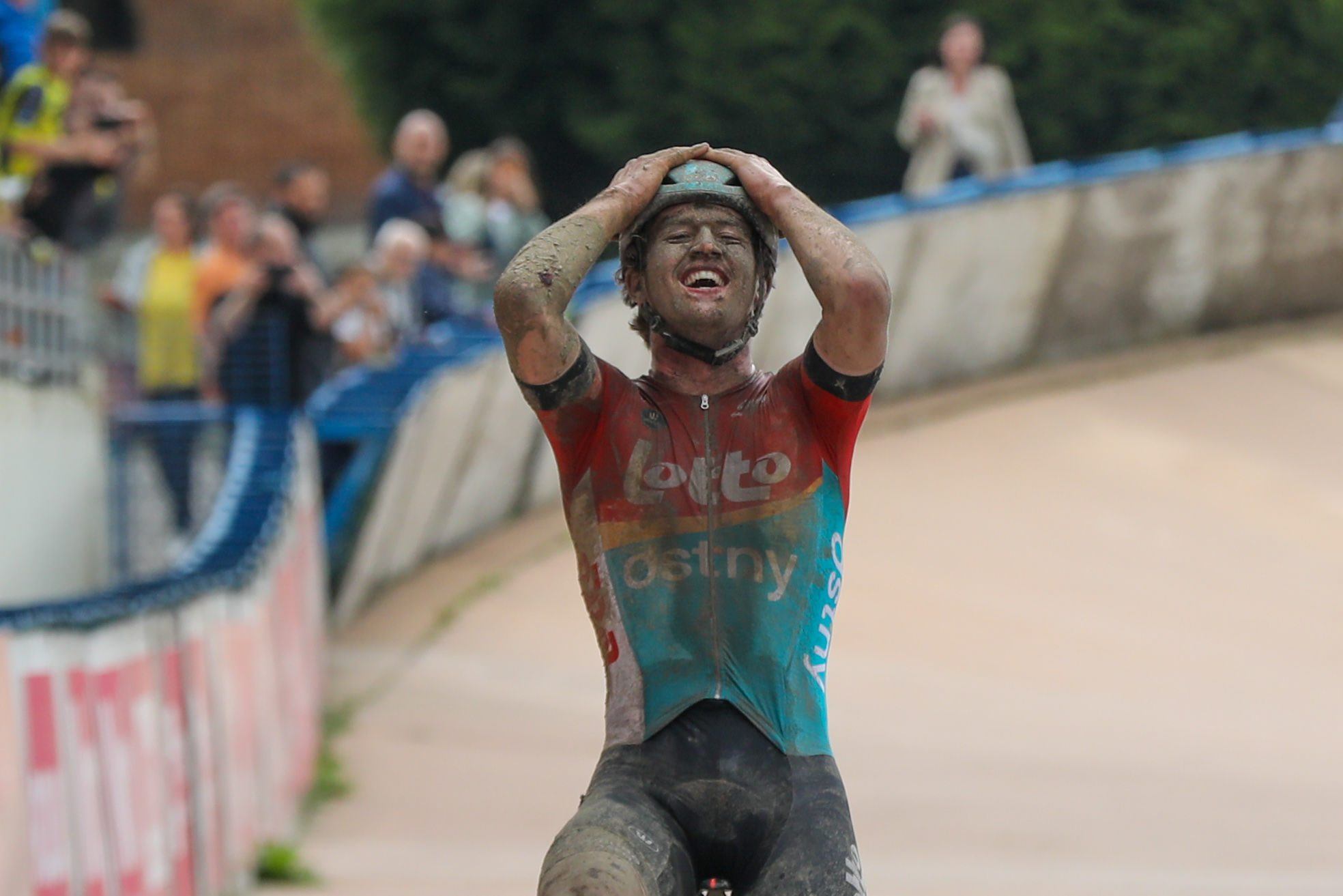 Belgian cyclist Tijl De Decker has died at the age of 22, his team Lotto Dstny announced on Twitter. The winner of this year's Under-23 Paris-Roubaix died in hospital on Friday morning following a training crash on Wednesday. 
"The team is heartbroken by this news and sends all its love and thoughts to Tijl's family and loved ones in this incredibly difficult time," wrote Lotto Dstny.
De Decker was taken to hospital in Lier on Wednesday after crashing into the back of a car during a training ride. He underwent surgery in Lier before being transferred to the University Hospital of Antwerp, where he was kept in a medically induced coma. ​ 
"We are devastated by the sudden loss of our young rider," said Lotto Dstny CEO Stéphane Heulot. "Tijl has shown a lot of progress this year and we felt there was still room for growth. For him to move to our professional team was therefore a logical choice. Unfortunately, he will never become a professional. We will always remember him as a talented young rider and a warm and friendly person off the bike. We send our deepest condolences to his family and loved ones and our thoughts are with them at this difficult time.
The promising rider had recently signed a professional contract with Lotto Dstny for next year. Last weekend, he finished fourth in the Belgian championships for promising riders. On Friday, the Lotto Dstny riders started the third stage of the Renewi Tour wearing a black armband.
Tijl De Decker celebrates his under-23 Paris-Roubaix victory in May 2023 © THIERRY THOREL / LA VOIX DU NORD