"Critical Mass" bike demonstration takes Brussels streets tonight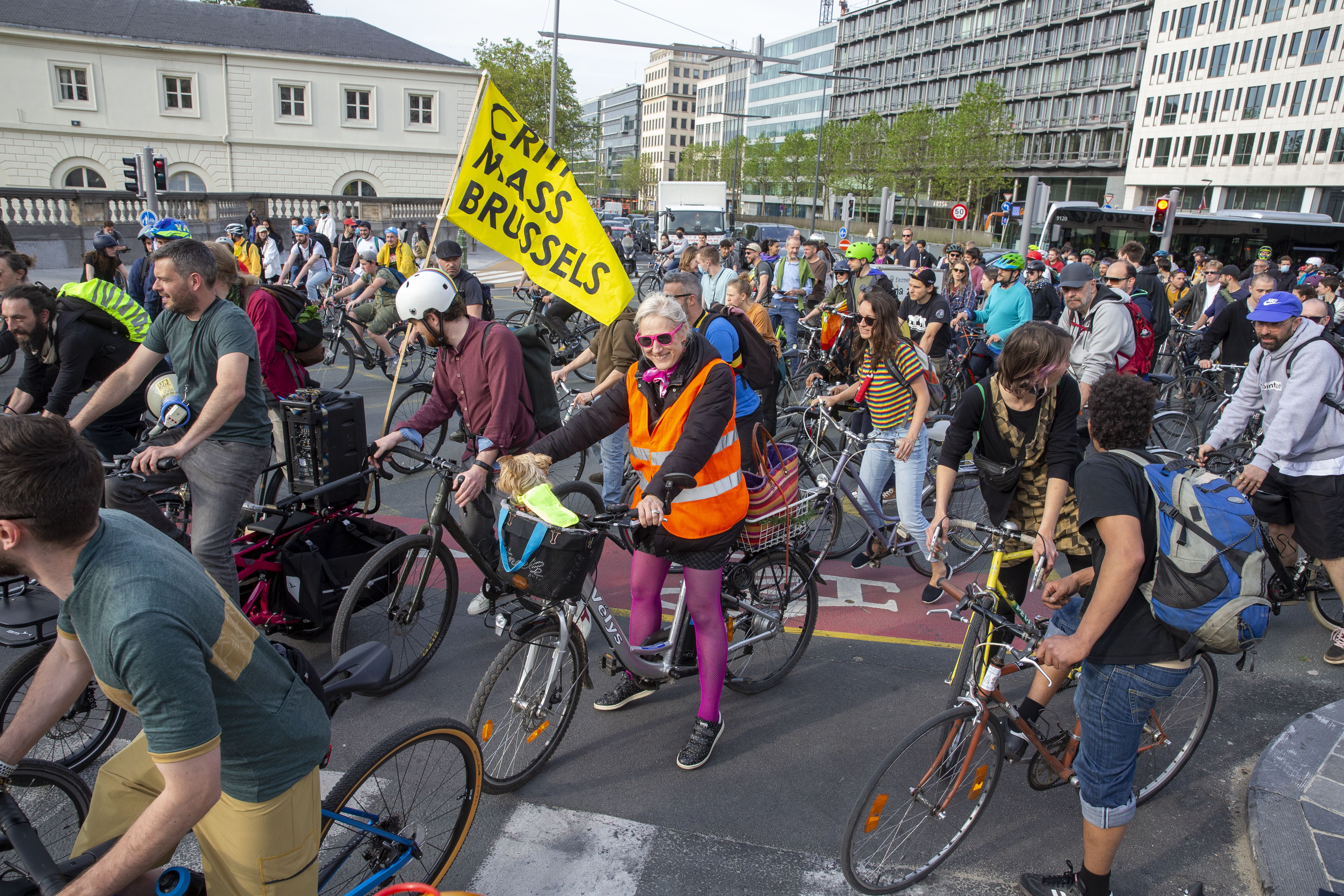 Cyclists will come together this Friday evening 27 May and cycle across the streets of Brussels to promote the numerous benefits of cycling in car-dominated cities. The "Critical Mass" demonstration takes place on the last Friday of every month. Tonight the ride starts at Porte de Namur at 6pm.
A "critical mass" is reached when the participants become so numerous that they reverse the balance of power in traffic. It also creates a safe space for the "mass" of cyclists, as it protects its participants from car traffic.
"Some would like to see fewer cars blocking the streets of our cities, others are concerned about global warming and the environment, (while) many are fed up with the health and safety risks that cyclists face," the Critical Mass event organisers say.
Sadly and ironically, there have been incidents where cyclists have been assaulted during Critical Mass demonstrations by aggressive Belgian drivers. Brussels has not yet developed into a cycling city the way that nearby cities such as Antwerp and Amsterdam have, which are famous for their cycling paths. 
The organisers defend that with increasing awareness of the harmful effects of transport on global warming, many are opting for cycling as a mode of transport. "Bikes don't require fuel that way that cars and buses do, and don't release any C02 emissions. Moreover, it allows people to get free exercise every time they jump on the bike," they conclude.
(VIV)
#FlandersNewsService
© BELGA PHOTO (NICOLAS MAETERLINCK)