Coronavirus: EU discusses common response to travellers from China on Wednesday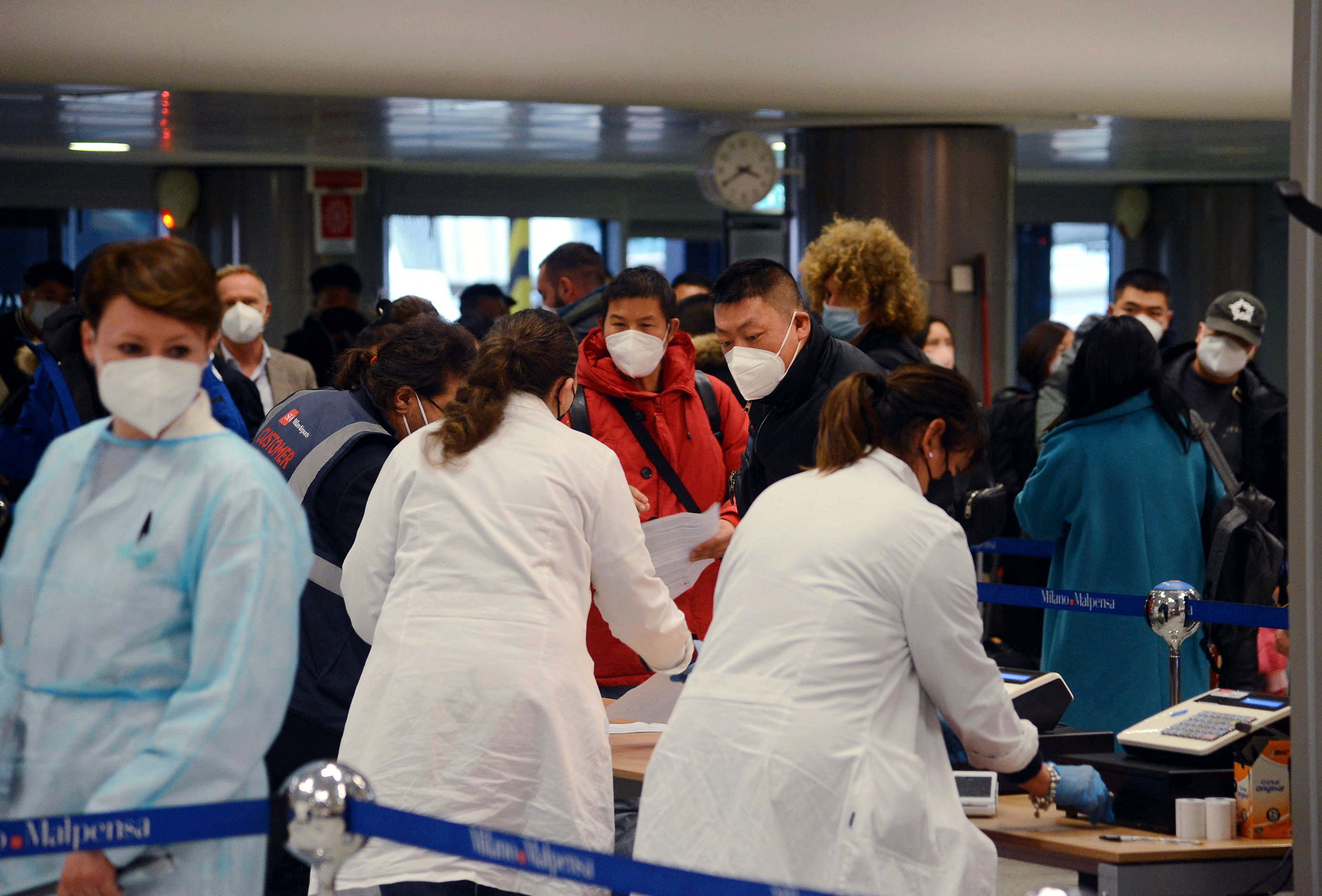 On Wednesday, European Union member states are considering a common response to travellers from China, where the corona epidemic appears to be spiralling out of control. Sweden announced this on Saturday, which holds the EU presidency for six months from January 1.
"Sweden strives for an EU-wide common policy on the possible introduction of travel restrictions," the Swedish government said in a statement. Stockholm also said it had decided to activate the European crisis response mechanism IPCR, which allows the Council to react quickly in crises. "We must take action quickly," it sounded.
China is awash with corona infections because the government has abandoned the strict zerocovid policy. This is causing a lot of concern to the international community, especially as Chinese people will be allowed to travel freely again from January 8. Scientists warn that the corona wave in China could spawn new variants that then find their way to other countries. Several countries, including France, Italy, Spain and the UK, have already decided to impose travel restrictions on travellers from China this week.
Mandatory COVID test
Meanwhile, Australia has decided that travellers from China must undergo a mandatory COVID test. The measure comes into effect on January 5 and is to "protect Australia from the risk of potential new variants" and "the consequence of the rapidly evolving situation in China", Health minister Mark Butler said. "Fortunately, in Australia, we have access to vaccines and treatments and strong immunity among the population," he added.
Taiwan's President Tsai Ing-wen extended an olive branch to Beijing on Sunday during her New Year's greetings, offering assistance in combatting corona infections in mainland China. In her speech, the president said the Taiwanese are "ready to provide necessary assistance" to Beijing on humanitarian grounds "for as long as necessary".
A few days ago, representatives of the World Health Organisation (WHO) sat down with China's health authorities to demand more data on the course of the current corona wave. The WHO wants information on genetic sequencing of positive cases to get a better overview of circulating virus variants. The UN organisation is also asking for figures on patients in hospitals and intensive care units, deaths and vaccination rates.
Travelers arriving from China get tested at the airport in Milan, Italy on December 29, 2022. Italy has decided to impose mandatory tests to screen for Covid-19 on all travelers coming from China, faced with an explosion of case. The end of the "zero Covid" policy in China has aroused the concern of several countries which are considering imposing security measures for travelers.
© Maurizio Maule/IPA/ABACAPRESS.COM