COP15: Belgium deploys its patrimony to boost biodiversity
24 November 2022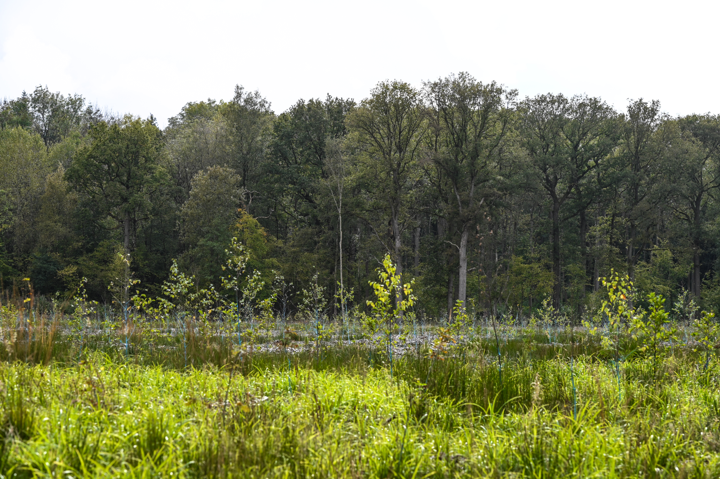 At the federal government's initiative and under slight pressure from Europe, Belgium plans to boost scarce biodiversity in the coming years. It is doing so through the BiodiversiScape project, which aims to integrate biodiversity into all redevelopment, construction and renovation projects at the federal sites of the Belgian Armed Forces, the 'Régie des Bâtiments', SNCB and Infrabel.
Belgium is a small, urbanised and densely populated country with scarce biodiversity. Although it is up to the regions to make efforts to promote biodiversity, the federal government wants to make a start with BioDiversiScape. The project has to ensure that the national domains take up an exemplary role in biodiversity management.
"It is essential that the federal government leads by example, abandoning its silo mentality and exploiting the great biodiversity potential of its properties and domains," said Zakia Khattabi (Ecolo), federal minister for Climate, Environment, Sustainable Development and Green Deal. "Through this initiative, we will take action with federal partners to protect and restore biodiversity where we have levers."
Exploratory analysis shows that the four federal partners have 3,729 buildings and almost 257,741,420 sqm available to improve biodiversity. "It will not be limited to creating a pond, a grove or a green roof. We want to come up with regulations or guidelines and make them available to everyone," Sabine Wallens, biodiversity expert at the FPS Environment, told De Standaard.
Within the diversity programme, Belgian railway company SNCB will convert the car parks of some stations to increase biodiversity, while railway manager Infrabel is focussing on ecological roadside management.
The Belgian Armed Forces will better armour the inner garden of the Royal Military School in Brussels against heatwaves, and a green facade will be created at the Royal School in Saffron Mountain. In addition, the 'Régie des Bâtiments', a government department that manages buildings owned or leased by the state, will emphasise green roofs.
Two million euros will be released each year to coordinate, communicate, manage staff and implement the sites under BiodiversiScape. Specifically, the project aims to strengthen the green-blue network in urban and suburban areas, establish technical guidelines for the future and raise awareness of the programme and biodiversity issues in the real estate sector.
The project comes ahead of the COP15 in Montreal, where a new global framework for biodiversity is on the table between 7 and 19 December, to mobilise governments and society at large for urgent and transformative action. Minister Khattabi will lead the Belgian delegation in Canada. A few weeks ago, Belgium also launched the 'Belgian Biodiversity Alliance' (BBA), an online platform through which the environment ministers want to give visibility to all those working for biodiversity and motivate others to join.
(AHU)
Illustration picture shows the presentation of the 'Foret resiliente' forest restauration project Namur, Wednesday 13 October 2021.
© BELGA PHOTO Maxime Asselberghs