Construction of large park along Brussels canal zone begins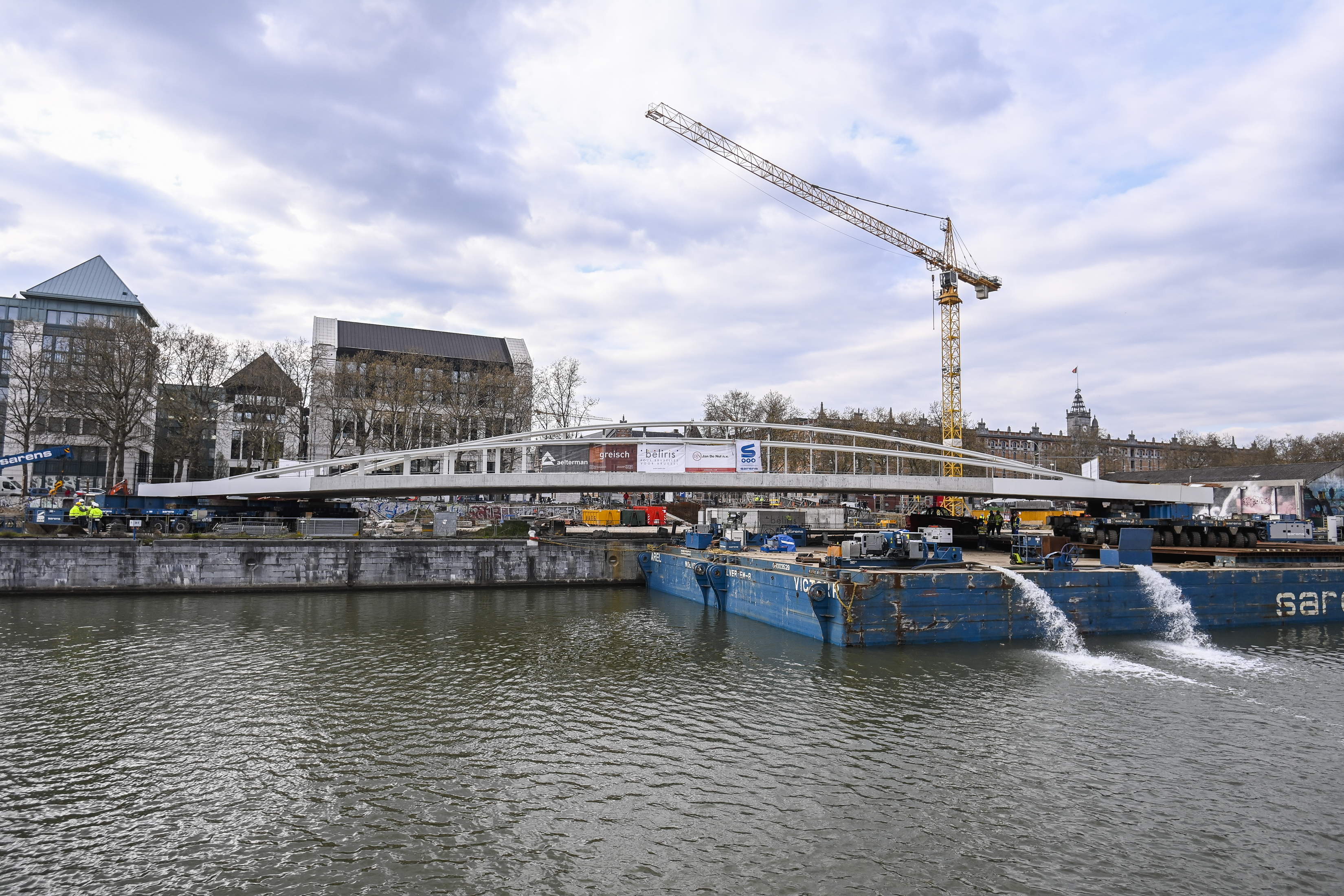 On 19 September, the construction of a huge recreational park on the Beco- and Materialenkaai in Brussels will begin. Between the Saincteletteplein and Redersplein, a park of three football pitches will be created with space for relaxation, sports and recreation. The construction of the new park will cost 14.8 million euros and should open in the summer of 2024.
The park will be completely connected between the Saincteletteplein and the Redersplein by a walking and cycling promenade that is eight metres wide. It runs along the canal with a view of the water and consists of architecturally sanded concrete. It is the only fully paved zone, as all other zones are green or semi-hard and water-permeable. 
Next to Place Sainctelette, the first recreational zone will be built, with two multifunctional sports fields surrounded by trees and benches for spectators. The park will then have a public garden with picnic tables and a large sandpit for children to play in. 
Along and under the Suzan Daniel Bridge, daredevils can enjoy a skate park up to 100 metres long. There will also be room for small activities or concerts. In the last zone, opposite the site of Tour & Taxis, there will be a large lawn where people can relax or outdoor activities can take place. Between the promenade and the grass there will be a wooden terrace. In total, six trees will be felled, but 126 new ones will be planted.
Brussels Mayor Philippe Close expects that the park will offer the residents of the city centre a new green space in a location that was largely ignored 20 years ago. "Thanks to this place, the different, ever-evolving neighbourhoods in the area will have a cosy, quiet meeting place," says Close. 
(TOM)
The installation of the Suzan Daniel bridge in Brussels, Belgium. - © BELGA PHOTO LAURIE DIEFFEMBACQ