Constitutional Court annuls Flanders' attainment targets for secondary school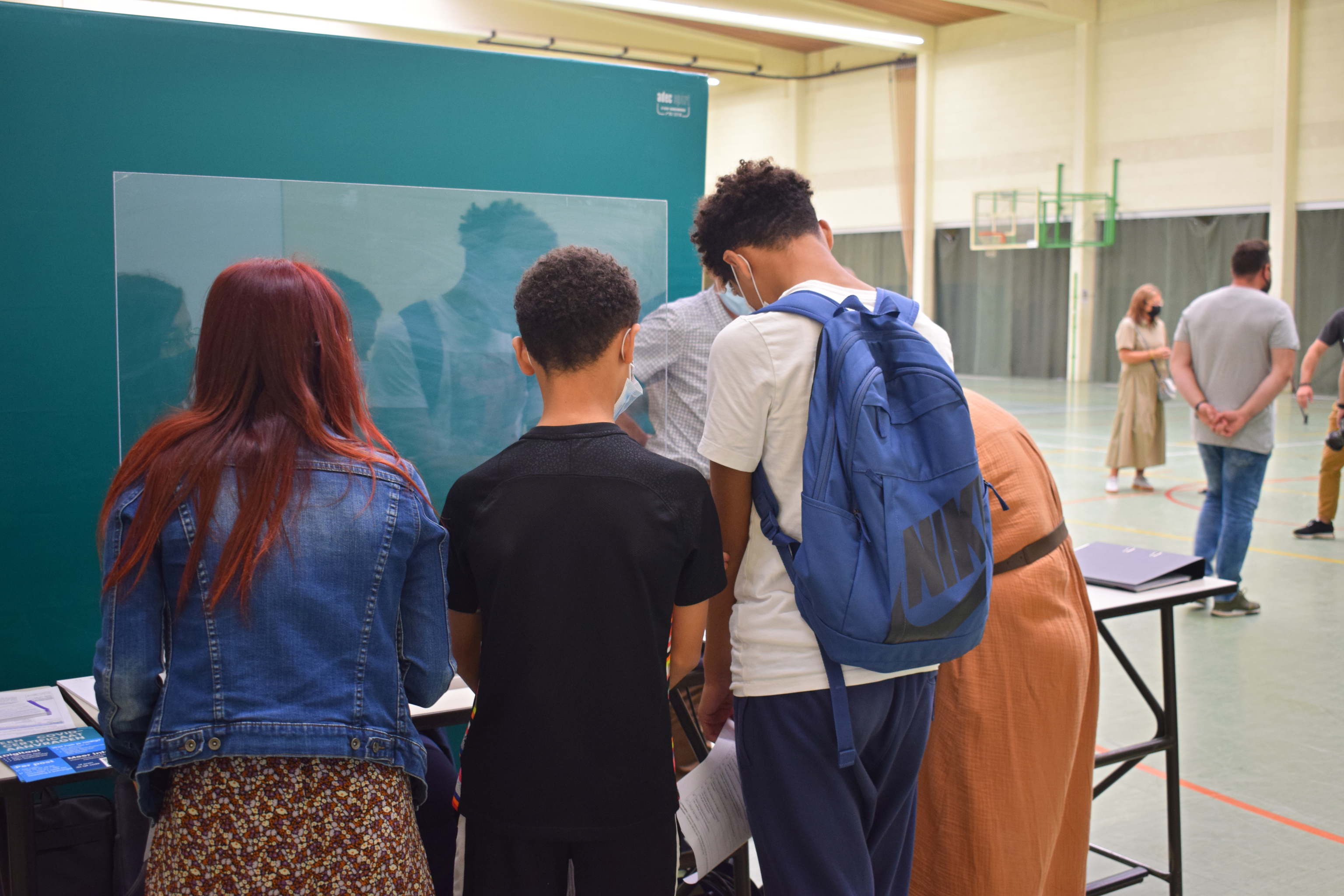 The new attainment targets for the third through sixth years of secondary school (pupils aged 14 to 18) in Flanders must be annulled as they violate the fundamental right to freedom of education, Belgium's Constitutional Court decided on Thursday.
Attainment targets are the minimum goals pupils have to achieve in every subject at the end of the school year, and are decided on by the Flemish Parliament. Textbooks are based on them, and teachers use them as a guideline for their courses.
In 2021, the Catholic and Steiner education umbrella organisations went to the Constitutional Court against the new attainment targets, as they were "too detailed" and "too extensive to allow teachers to add their own personal touches."
Now, the Constitutional Court has agreed, ruling that the new attainment targets are "so extensive and detailed that it is unreasonable to assume that they are minimum targets and that, in general, they do not leave sufficient room for the realisation of the individual educational project," it said in a press release, adding that "the freedom of education is restricted in a disproportionate manner."
'Considerable chaos'
In practice, this means that the Flemish Government and the educational umbrella organisations have to go back to the drawing board to develop new attainment targets as soon as possible.
However, as the Constitutional Court understands that its decision may cause "considerable chaos," it provides for a transitional phase: until the school year 2024-2025, schools may continue to use these new attainment targets they started with this school year.
In the meantime, Flemish Education Minister Ben Weyts has called the ruling "a blow." In a reaction posted to Twitter, he said that the quality of education has been falling for 20 years, adding that "something must change and final attainment levels are the Government's only instrument for raising the bar."
He stressed that the attainment targets were developed by representatives of the umbrella organisations, teachers and experts – independent of politics. "Then they were approved in the Flemish Parliament without a single vote against them."
Weyts also immediately stressed that "things cannot remain as they are now," and called on the education organisations to join him in working on "new, stricter attainment targets that raise the bar."
Meanwhile, Catholic Education Flanders called the ruling "historic," and added that it will communicate more extensively to its members about what this ruling means for them in the coming days.
"We are pleased that the checks and balances of our constitutional state are working well. We are receiving many relieved reactions from our network of boards, principals and teachers," Johan Bonny, Chair of the Board of Directors of Catholic Education Flanders, said in a press release.
"This allows us to continue working on the quality of education in freedom, convinced of the professionalism of teachers and school leaders," he added.
Lieven Boeve, Director-General of Catholic Education Flanders added that this ruling will give schools and teachers "the space they need" to offer pupils quality education again. "Still, we regret that we had to go through this procedure."
He stressed that, back in 2020, the organisation offered to work with the Flemish Government to thoroughly streamline its set of attainment targets.
"Today, we repeat our offer to work on new attainment targets. In the meantime, we will assist our schools as much as possible in the transition period that is now beginning, among other things through our new curricula."
#FlandersNewsService
© BELGA PHOTO JORIS VLIEGEN