Confused driver ends up in underground tram station in Brussels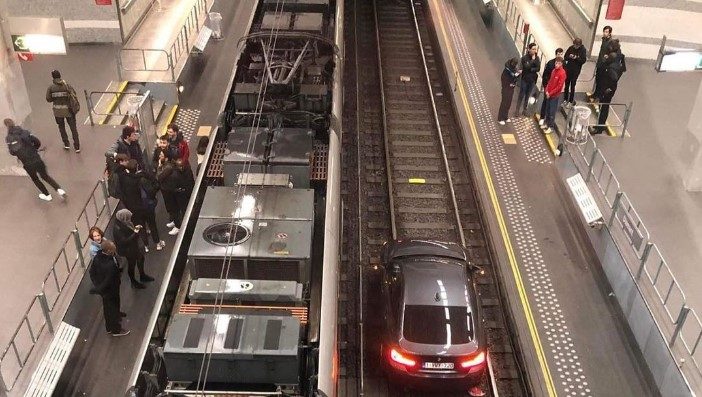 A driver accidentally drove her car into a tram tunnel at Place Général Meiser in Brussels on Friday night. After realising she had ended up in a public transport tunnel, the driver didn't stop but instead drove on to Diamant tram station, a spokesperson for Brussels public transport company STIB confirmed on Saturday.
"The woman presumably made a mistake at Place Général Meiser and drove into the metro tunnel instead of the tunnel for cars," said Cindy Arents. "She continued to the Diamant station and stopped there."
Given the time of night, the mistake caused little inconvenience. A STIB railcar towed the stranded vehicle, and the tracks were cleared before tram traffic resumed on Saturday morning. However, the driver may be fined to compensate for costs caused, Flemish public broadcaster VRT reports.
Several other motorists have previously ended up in Brussels' tram tunnels in the past - one of them at the same spot. However, STIB claims that signalling at the location is clear enough.
(BRV)
© PHOTO weirdthingsinbrussels (Instagram)