Colruyt harvests first mussels from Belgian North Sea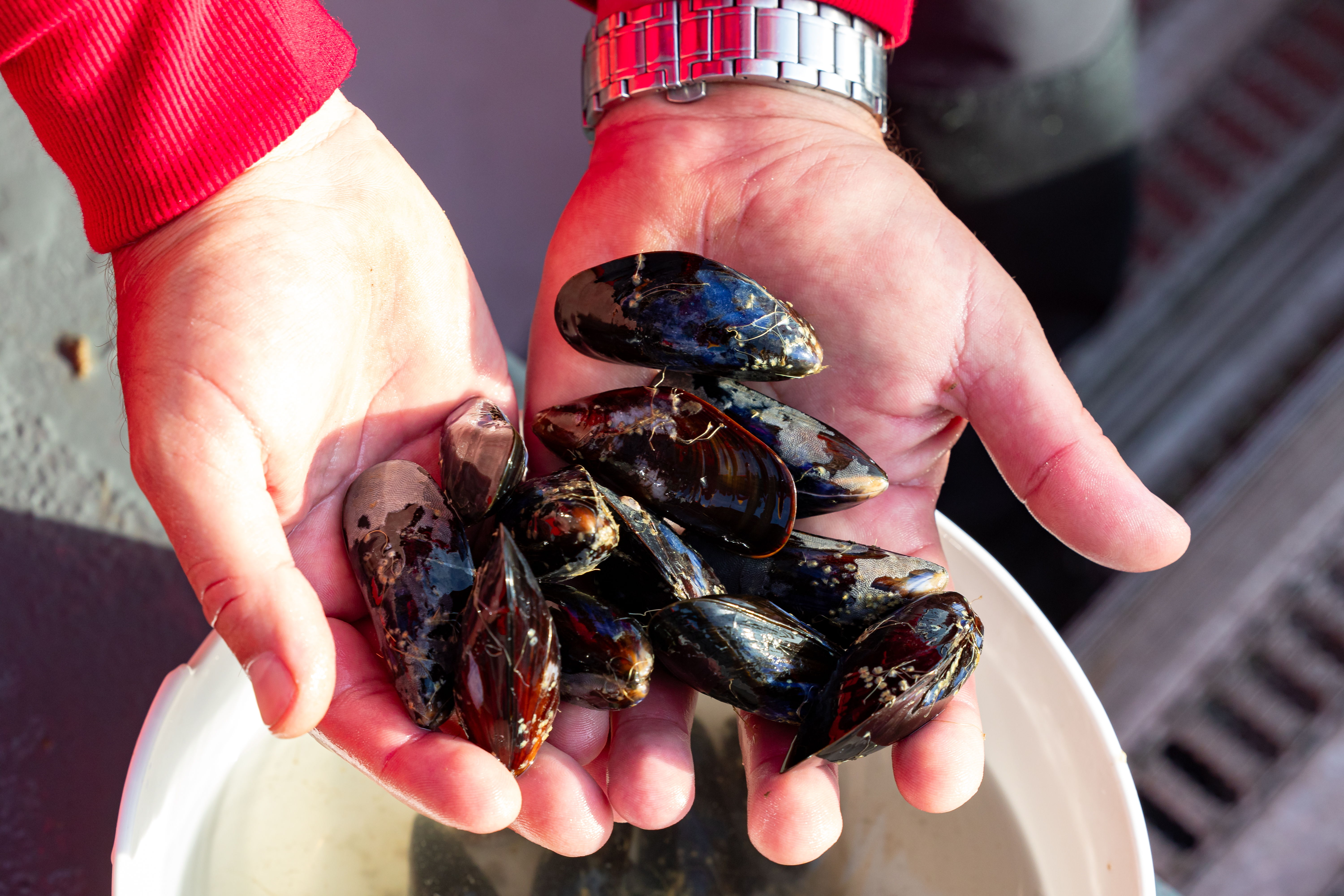 On Belgium's national holiday, supermarket chain Colruyt presented the first mussel harvest from its Westdiep sea farm in the Belgian North Sea. "Finally, the country of mussel eaters has its own mussels," said Vincent Van Quickenborne, federal minister for the North Sea.
With Westdiep, Colruyt wants to focus on local and sustainable food production. In the sea farm, built a year and a half ago off the coast of Nieuwpoort and Koksijde (West Flanders province), mussels grow on lines floating in the sea. "As a result, they grow faster, which ensures sustainable use of space," says the retail group's brand-new CEO Stefan Goethaert. "After just one and a half years, they are ready for consumption, while bottom-culture mussels easily take three to four years. The mussel lines can move with the rough sea current; they act as a shelter for fish and other marine life, increasing biodiversity in and around the cultivation zone. And the seabed is not damaged in the harvesting process."
'Blue economy'
Colruyt targets a harvest of around 15 tonnes per year. The mussels will be on sale from today/Friday in the four branches of Cru, Colruyt's luxury supermarkets. During a press event on Friday, attendees could already taste the first harvest. Passers-by were also able to taste the first Belgian mussels.
Several zones were designated for industrial and commercial activities to boost the potential of the North Sea and the so-called 'blue economy'. Plans for the construction of the sea farm met with protests from the city council, fishermen and the marina.
(BRV)
© BELGA PHOTO KURT DESPLENTER