Collapse Antwerp school might have been prevented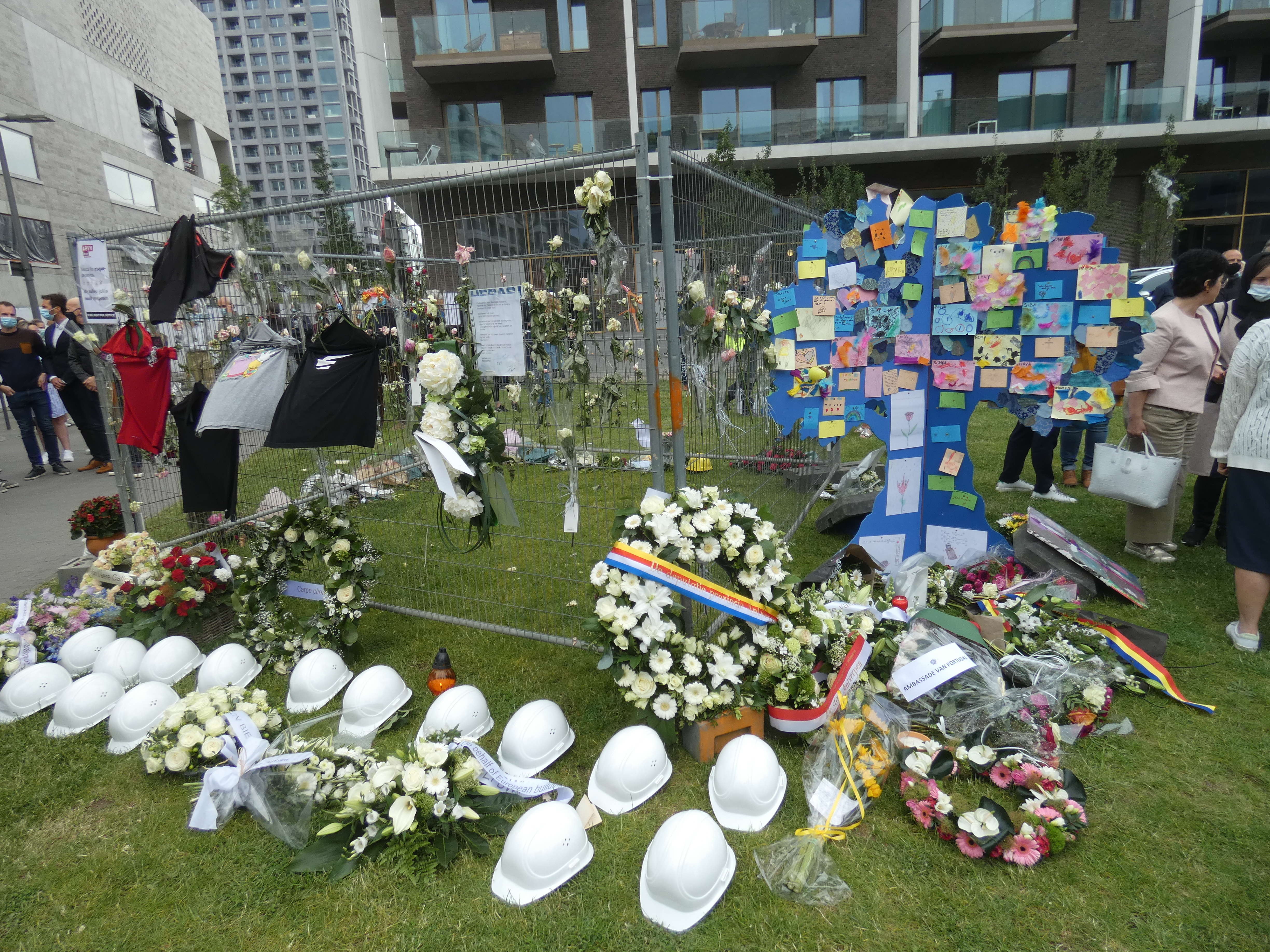 A year ago, the school De Zuidzin in Antwerp collapsed. The top floor of the school building, which was under construction, as well as the scaffolding, partly came down. Three Portuguese and two Moldovans died. It now appears that the accident could probably have been prevented. For six months, engineering firm Establis pointed out possible construction faults in the building of the school in Nieuw Zuid. Two days before the fatal disaster, alarm bells were ringing again.
The cause of the collapse is still unknown, but main contractor Democo is conducting its own investigation with independent experts. Recently, a letter has surfaced that has caused great commotion among those involved. In the letter, which was sent two days before the disaster, the Establis consultancy sounded the alarm: the vaults cannot bear the weight of the floors and walls. In the letter to Democo, Establis writes that this was reported "several times both orally and by e-mail".
The defects in the support of the "floor load were first raised six months before the disaster," the letter states. However, nothing was done all that time to rectify the situation, the letter says. "We have to conclude that the problem has not yet been solved by you (main contractor Democo, ed.)." Establis urges that the problem be resolved "urgently".
Whether the problems mentioned in the letter contributed to the collapse two days later, the investigation must reveal. "We will let justice do its work," responded Frederik Moortgat, Establis' CEO. "Furthermore, we refrain from commenting." Democo, too, "does not want to respond substantively".
The school was established on the initiative of AG Vespa, the independent real estate company of the city of Antwerp. It says it was not aware of the letter "during the work on the site". Mayor Bart De Wever (N-VA) says that he does not want to comment on the letter and that he has faith in the ongoing investigation. Nevertheless, he reacted: "If the facts would be proven, I would of course be indignant about that".
#FlandersNewsService #FNS
© BELGA PHOTO/ TIJS VANDERSTAPPEN - A tribute on the site of a collapsed building at a construction site in the Jos Smolderenstraat in the Nieuw Zuid quarter in Antwerpen, Friday 25 June 2021. The top floor of the school building, which was under construction, as well as the scaffolding, partly came down. A dozen people have been rescued. Five persons were found dead under the rubble.