Coldplay in Belgium: "Stromae is a genius"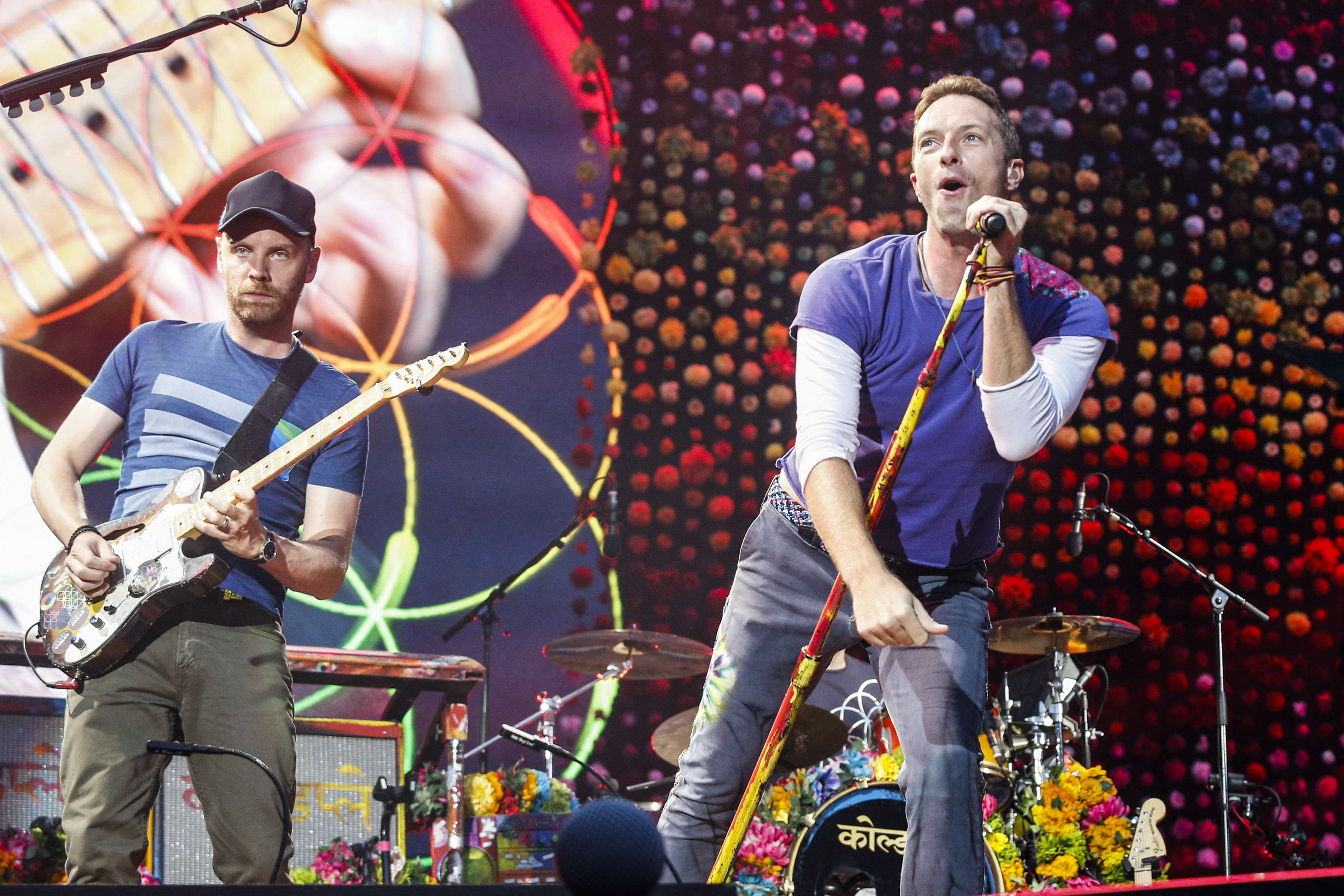 Coldplay frontman Chris Martis and guitarist Jonny Buckland, who are in Brussels for a series of concerts this week, spoke about their admiration for Belgian musician Stromae in an interview with Flemish public broadcaster VRT. During the band's performance on Friday, Martin even wore a t-shirt with a depiction of the Brussels-born singer and the words "I love Stromae". The T-shirts was given to him earlier that day by VRT interviewers Laura Govaerts en Michèle Cuvelier.
Coldplay are performing in the the King Baudouin Stadium in Brussels on August 5th, 6th, 8th & 9th. "I like to walk around", frontman Chris Martin responded when asked by VRT how he likes to kill time between concerts. "Yesterday (late last week, that is) I walked from the stadium to the city centre. That was fun." The singer furthermore joked that he would love "to visit the Stromae museum" during his stay in Brussels.
Martin was always outspoken about the fact that he is a big fan of the popular Belgian performer. In recent years, they have become friends and recorded the single 'Arabesque' together. During the VRT interview, Martin once again praised the singer from Brussels: "Paul is a real genius, he works with geniuses and he is a constant source of inspiration."
"We respect him and love him, and we are so thankful to exist at the same time as him." According to Martin, seeing the Belgian artist also puts the members of Coldplay with their feet back on the ground from time to time: "Every time we think we're great, we just look at him and go 'OK, that's great…'".
Because the VRT interviewers knew that Coldplay are big fans of Stromae, they had four - rather kitschy - T-shirts made especially for the occasion, with "I love Stromae" and the singer's likeness printed on them. When Martin saw the shirts, a spontaneous promise followed: "I'm going to wear them on stage today. They are so great. Thank you." That same evening, the singer kept his promise, making multiple Belgian headlines with the outfit.
(BRV)
© PHOTO GEOFFROY VAN DER HASSELT / AFP