Colder pools, fewer lights: What measures is Flanders taking to cut gas consumption?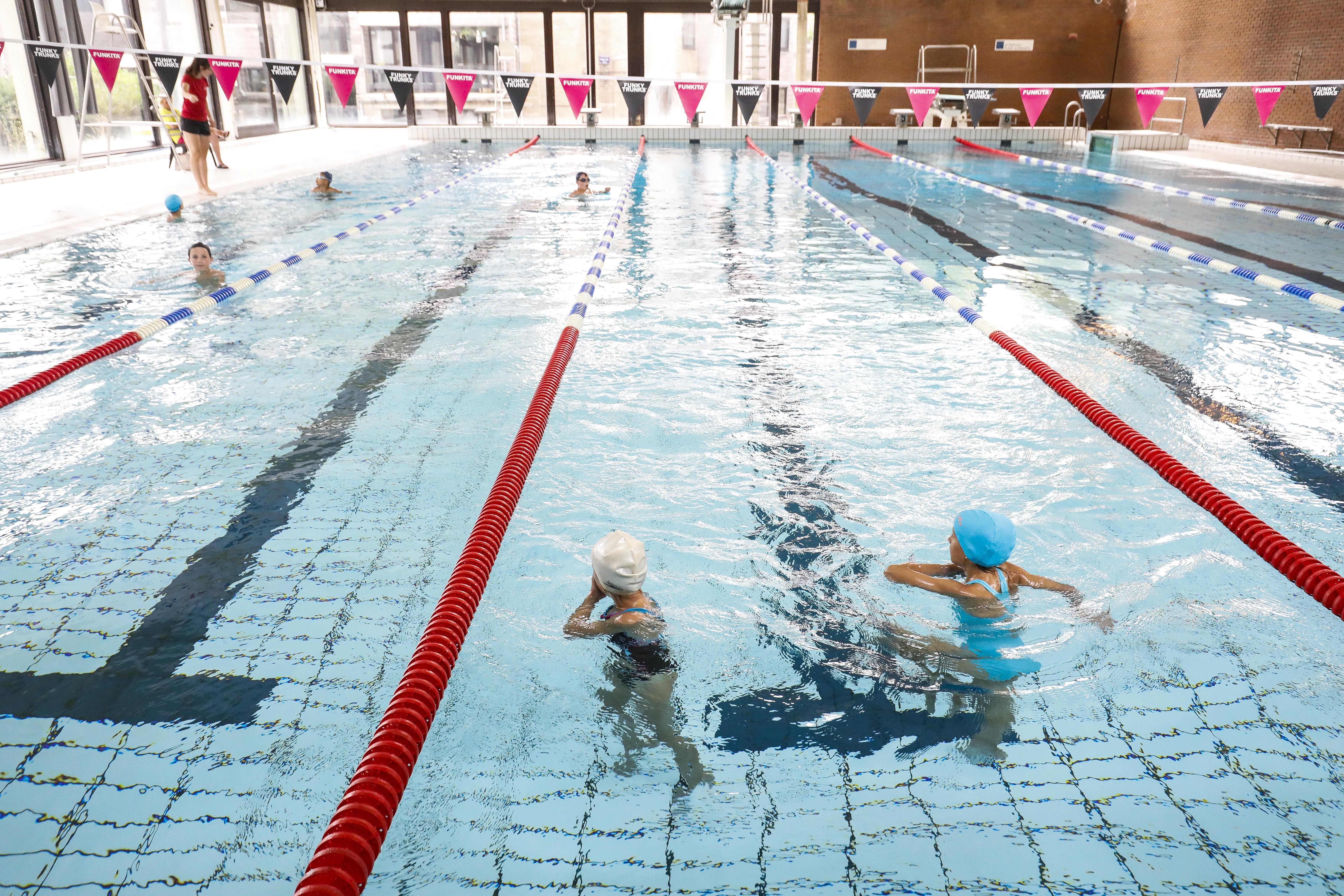 Following the example of German cities such as Berlin and Hanover, the Flemish municipality of Genk is lowering the thermostat of its Olympic swimming pool and public showers to reduce energy consumption. But not all municipalities are as eager to take measures.
While Germany is unsure of whether or not there will be enough energy this winter, Belgium does not have to worry about that, according to Energy Minister Tinne Van der Straeten. Still, energy prices continue to soar everywhere.
Genk mayor Wim Dries, who is also the chair of the Flemish Association of Cities and Municipalities (VVSG), has already lowered the temperature of the public showers in his city by one degree and is looking into the possibility of lowering it still further to 36°C.
Additionally, the temperature of the swimming pool water has been lowered from 29 to 28.5 degrees, and it may even be possible to lower it further to 28 degrees. How much money this will save is still being investigated. In a winter month, the gas bill for Genk's Olympic pool quickly ran up to €80.000 and this will probably be many times higher now. "Like most municipalities, we are working on sustainability in the long term, but we want to set a good example by making small changes in the short term," he told De Standaard, adding that the city is also looking into whether the heating in the city offices can be lowered.
In Hasselt, Mayor Steven Vandeput has "no intention" of taking any "hasty" measures: "If the temperature of the swimming pool can be lowered by one degree, why was that not done three years ago?" However, he said that while he is not planning to turn down the heating in Hasselt in the short term, he emphasised that the city is steadily pursuing its long-term plans. "Our new municipal offices will be state of the art in terms of energy efficiency."
"Those who leave their residents out in the cold will never win public support for their aims."
In the coastal municipality of Ostend, mayor Bart Tommelein admitted that he isn't particularly eager to lower the temperature in the swimming pool or city offices, or to (temporarily) turn off the city lights: "The administration is looking into where we can save energy, but I am not in favour of symbolic measures. The additional cost of energy will run into millions, and I am not about to take a measure that will only save a few thousand euros."
The city of Antwerp does not want to take any ad hoc measures either, said Johan Vermant, spokesperson for mayor Bart De Wever. "Those who leave their residents out in the cold will never win public support for their aims."
"In Antwerp, we are working on a very specific plan to make our urban energy use more efficient and sustainable, including smart lighting, heat networks and alternative energy sources. In the long run, this will also benefit the city."
In Ghent however, an action plan for managing the lighting for public buildings and monuments is in the making and should be ready by autumn.
#FlandersNewsService
© BELGA PHOTO THIERRY ROGE