Coffee capsules to be included in recyclable PMD bin bags next year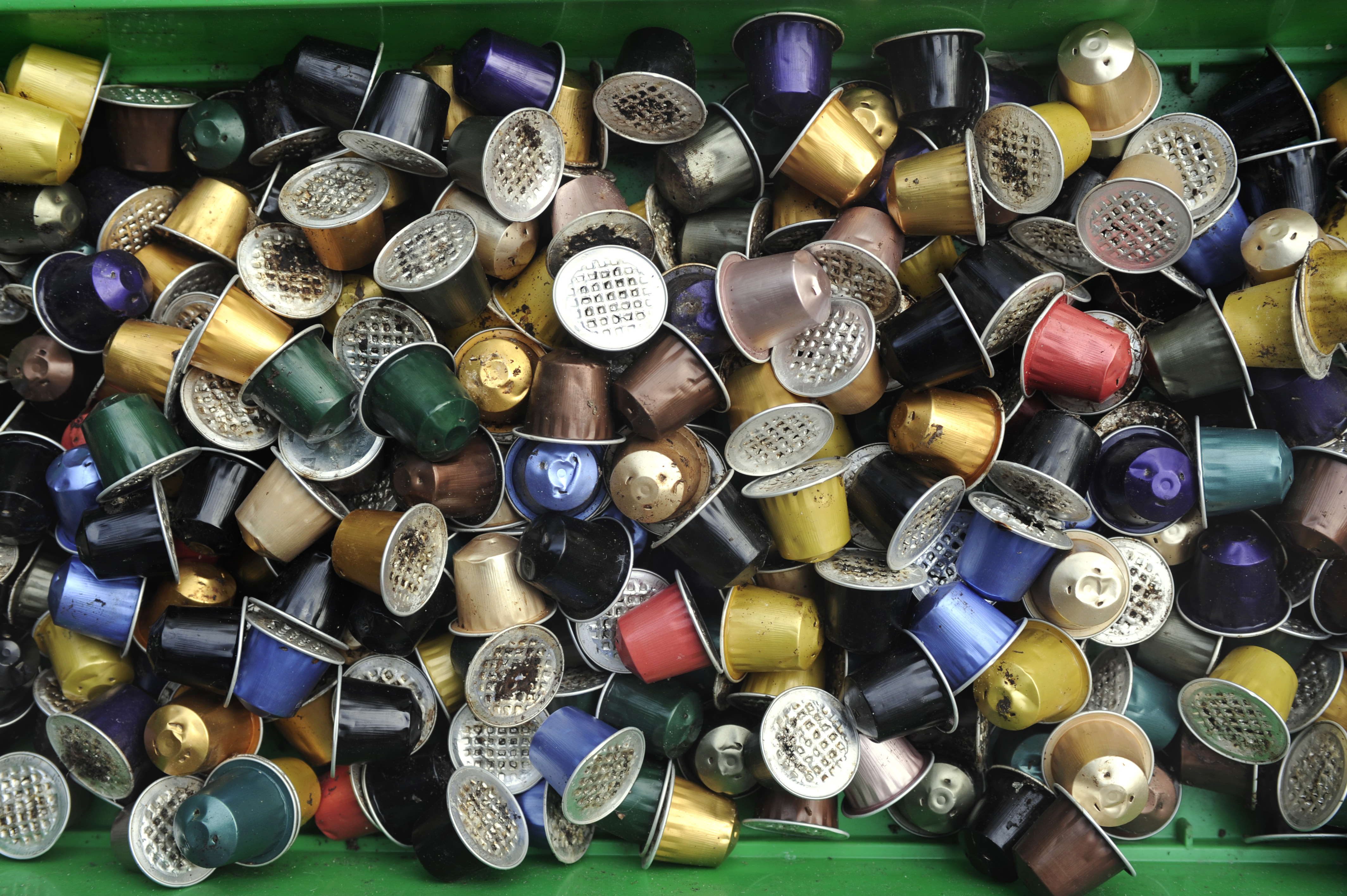 From January 1st, all coffee capsules in Belgium can be trashed in the blue PMD recycling bin bags. Some consumers return the capsules to the manufacturer, but many are simply thrown away in the mixed garbage bag. However, they still contain many valuable materials that should be added to the PMD bag (that includes plastic packaging, metal packaging and drinks cartons).
The aluminum capsules that Nespresso launched in the early 1990s were criticized for being harmful to the environment. The brand launched its own recall program in 2011, which currently means that 33 percent of capsules are recalled.
Fost Plus, the company behind the PMD bags, has now devised a recycling system after years of research with Nespresso, which the coffeemaker's competitors have also joined. In the first year, Fost Plus collected approximately 4,500 tons of capsules. The PMD centers are adapted for sorting the capsules, after which they are recycled by a German and Dutch partner.
Fost Plus concluded a concrete agreement with the producers Nespresso, Nestlé (for Starbucks by Nespresso, Nescafé Farmers Origins and Nescafé Dolce Gusto) and JDE Peet's (L'Or and Douwe Egberts). Across Belgium, all coffee capsules and other beverages, both aluminum and plastic, will be allowed in the blue bag, adds Fost Plus in a press release.
"Beverage capsules contain valuable materials. By sorting them along with the PMD, we provide a uniform and affordable recycling solution through five sorting centers specially adapted for these products," said managing director Wim Geens.
There is talk of a "significant investment by the three capsule producers" who thus finance the recycling of all aluminum and plastic capsules on the Belgian market. All beverage capsule producers and distributors are ​ invited to participate in this recycling initiative.
(VIV)
Used Nespresso coffee capsules can be recycled © BELGA PHOTO (Paul van Riel / HH)