CO2 emission-free cars: Belgium sets more ambitious goals than the EU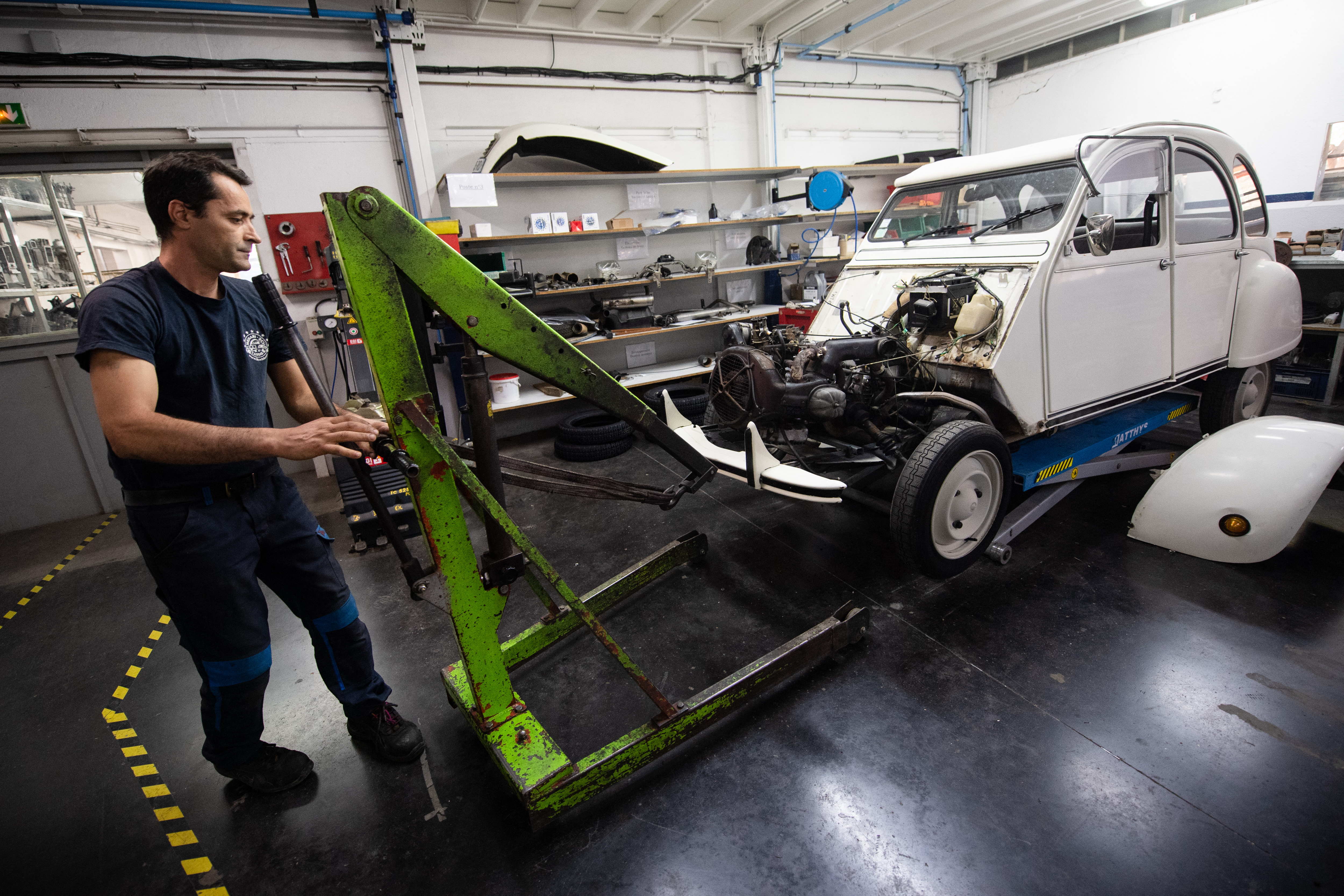 The European member states want only emission-free new cars to be sold in the European Union from 2035. The environment ministers of the 27 European Member States reached an agreement on this matter in Luxembourg on Tuesday night. 
The new CO2 emissions standards for passenger cars and vans are part of the "Fit for 55" package, which aims to reduce EU greenhouse gas emissions by at least 55 percent by 2030, compared to 1990.
Previously, the European Parliament also decided that from 2035, cars with a conventional combustion engine may no longer be sold. The Council (the Member States) and Parliament still have to negotiate the final legal text, but there is no longer any discussion about the date of 2035. 
Belgium targets
During the negotiations, Belgium advocated introducing a sales ban for vehicles that emit greenhouse gases as early as 2030. Walloon Climate Minister Philippe Henry (Ecolo) asked that member states reserve the right to pursue more ambitious policies than would be agreed at EU level. In Flanders, for example, it was already decided to ban the sale of new combustion cars as early as 2029 - albeit under certain conditions.
EU countries were only able to reach an agreement on Tuesday night after Italy, Portugal, Slovakia, Bulgaria and Romania dropped their demand to make zero-emission vehicles only from 2040. Small manufacturers, which produce less than 10,000 vehicles per year, will be given a few years delay to comply with the new emission standards. This so-called 'Ferrari amendment' is especially suited to the (Italian) luxury brands.
From 2030, the existing incentive mechanism for the sale of zero and low-emission vehicles (ZLEV) will come to an end. Belgium was part of the group who requested it. Germany's request to allow CO2-neutral fuels after 2035 was also addressed. 
Vice-President Frans Timmermans said Tuesday night that the Commission will approach the file with an "open mind" but that alternative fuels are still extremely expensive today. Hybrid vehicles, which will also be investigated, currently do not provide sufficient emission reductions, according to Timmermans.
Shipping and aviation
The Member States also concluded agreements in Luxembourg on a number of other climate dossiers. They support the reform of the Emissions Trading System (ETS) and call for an increase in emissions reductions by the sectors already covered by the ETS system to 61 percent by 2030. Parliament voted last week for a reduction of 63 percent, so there is still to be negotiated. The Council and Parliament are also not on the same page about the reduction of the emission ceiling.
The shipping sector is being drawn into the emissions trading system and there are also major changes for aviation. In five years' time, the free emission rights for that sector should be a thing of the past.
(VIV)
#FlandersNewsService
© BELGA PHOTO (CLEMENT MAHOUDEAU / AFP) A mechanic replaces combustion engines of classic vehicles by an electric motor in order to spare CO2 emissions in a company near Marseille, southern France.