Club Brugge claim third league title in a row after hard-fought win against Antwerp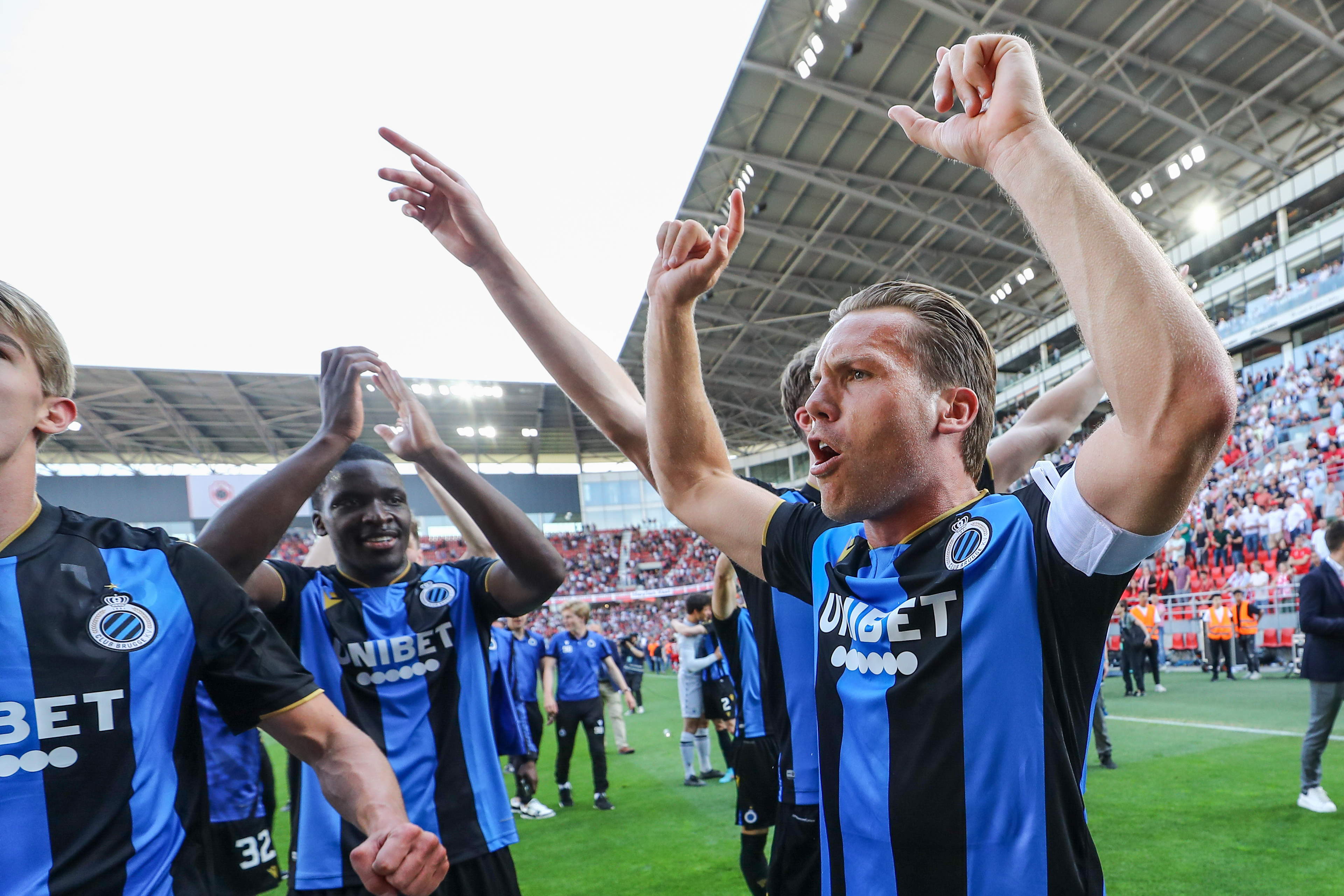 Thanks to a hard-fought 1-3 win (half-time: 1-0) Sunday afternoon on the fifth and penultimate matchday in the Champions' Play-off against Antwerp, Club Brugge captured its eighteenth Belgian national title in the club's history, the third in a row and the fourth in five years.
With three titles in a row, Club Brugge match their record series from the seventies of the last century (1976-1978), under legendary coach Ernst Happel. With their latest league win, the Bruges team also secure their fifth Champions League group stage in a row: no Belgian team ever did better.
Club Brugge take the title and Antwerp will end the season in fourth place. The other two places in the Champions' Play-off will be decided in a face-off between two Brussels teams: Union Saint-Gilloise, the current number two, and RSC Anderlecht, from Sunday evening onwards.
By far the biggest surprise of this Belgian football season has been Union Saint-Gilloise, a relatively small team from the Brussels municipality of Saint-Gilles. The newcomers surprised friend and foe by dominating much of the season in Belgium's national football league after having just been promoted to the first division. Despite having been out of the top division for 48 years, the newly promoted team managed to secure wins against Belgium's highest-ranked clubs over the course of this season, thereby landing a place in the final top-3.
(BRV)
Club Brugge's Ruud Vormer and his teammates celebrate their third league title in a row after a deciding win against Royal Antwerp © BELGA PHOTO DAVID PINTENS