Climate activists throw pie in face of Ryanair CEO as unions announce new strike dates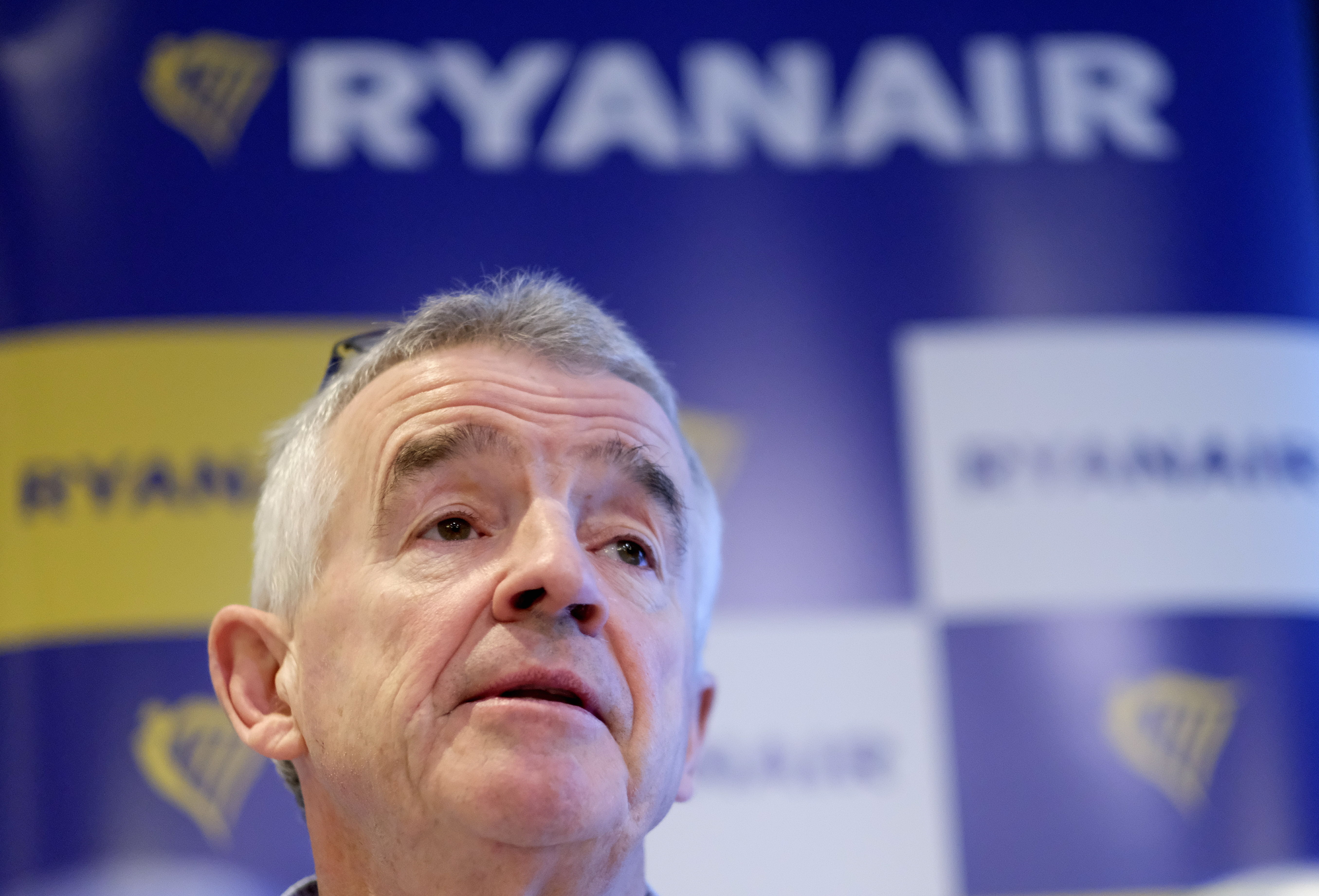 Ryanair CEO Michael O'Leary had a pie thrown in his face by environmentalists outside the Berlaymont building, the headquarters of the European Commission, in Brussels on Thursday . "This is the warmest welcome I have ever received in Brussels," O'Leary said.
The incident took place just before a press conference at which O'Leary announced a 200 million euro investment in Charleroi airport for the coming winter. The Irish low-cost airline will base two new aircraft at Charleroi, bringing its total to 17, and create 60 jobs for pilots, cabin crew and engineers.
"This is the warmest welcome I have ever received in Brussels"
O'Leary also visited the European Commission to hand over a petition with 1.5 million signatures from Ryanair passengers. The petition calls on the Commission to protect overflights in the event of national strikes by air traffic controllers, such as the recent strike in France.
Social unrest
But the airline still has to deal with social unrest among its employees. Unions ACV Puls and CNE announced a new strike by Ryanair pilots based at Charleroi airport on 14 and 15 September. This is the fourth time in two months that they have stopped work for two consecutive days.
The pilots claim the company does not want to start negotiations on a new collective agreement until complaints filed by some pilots are withdrawn. According to the unions, this is impossible as investigations are already under way. The pilots are demanding that Ryanair "respect Belgian law, pay its dues and start negotiations without conditions".
O'Leary said the strikes were regrettable. "The pay rise for our pilots at Charleroi has been on the table for months," he said. "It is the union that is holding them back. With strikes the unions have got nowhere and will get nowhere."
© BELGA PHOTO ERIC LALMAND