Climate activists block access to TotalEnergies site in Belgium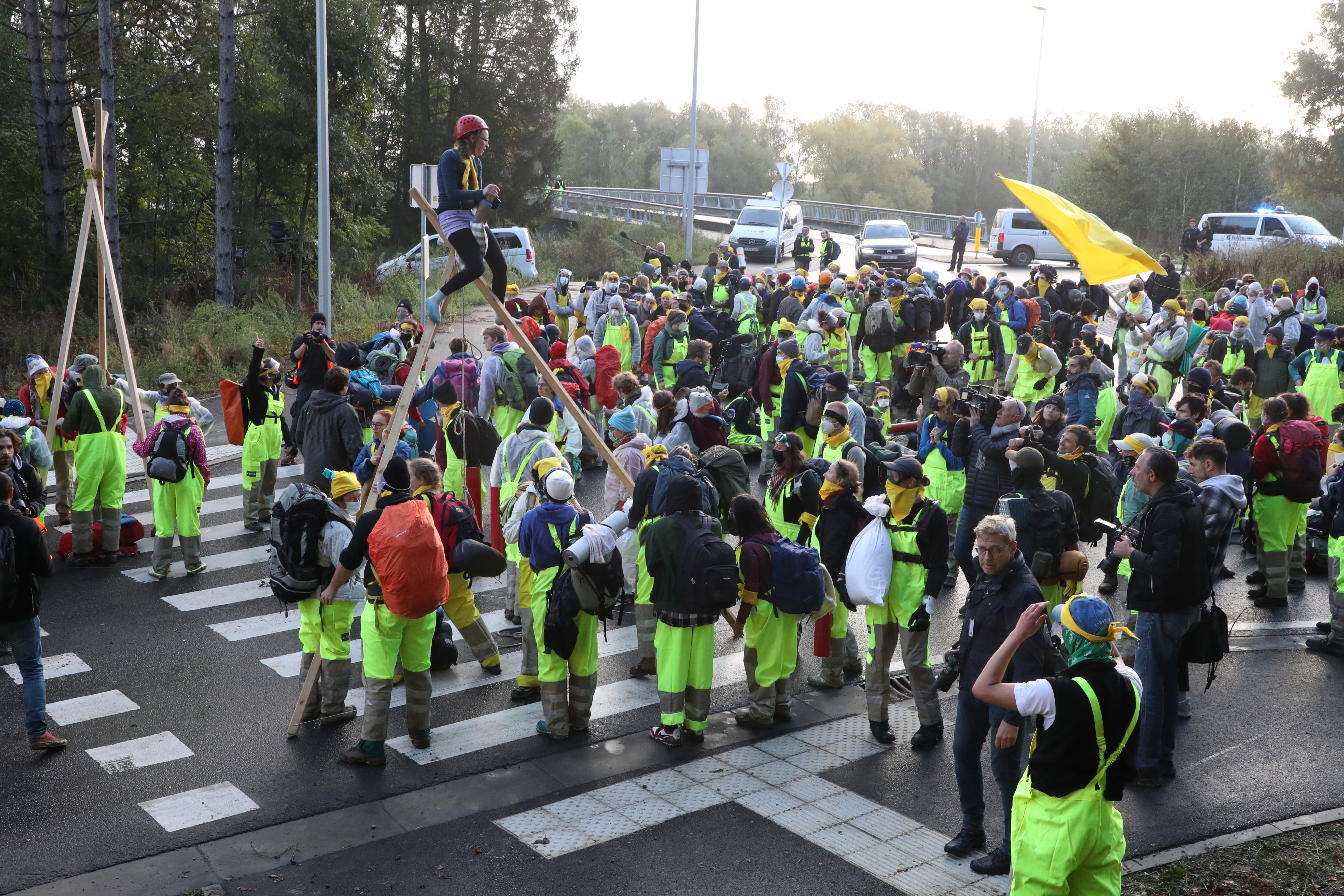 From 7 am Saturday morning, climate activists of Code Rood (Code Red in English) have positioned themselves around the TotalEnergies site in Feluy, in the Hainaut province of Belgium. By blocking the site, the protesters are demanding the end of the use of fossil fuels. According to reports from the organisation, around a thousand activists are involved.
"The participants of this action are people like you and me who denounce the ecological and social disaster caused by the activities of companies like TotalEnergies," explains Jolien Paeleman, spokeswoman of Code Rood, who is present at the scene. "TotalEnergies has made record profits in recent months in a context of climate crisis and deep social misery, where families can no longer pay their energy bills."
"Instead of getting caught up in discussions about climate debt and finger-pointing, the federal government should go after the real culprits of this crisis," Paeleman said. "Fossil fuel companies should pay for a just transition away from fossil fuels. New fossil fuel projects should be stopped." The activists hung banners calling on TotalEnergies to stop its "neo-colonial fossil fuel extraction projects".
"Observers from the International Federation of Human Rights , Amnesty International and the Human Rights League are on the ground, as well as parliamentarians, to evaluate whether the right to peaceful assembly is respected and protected." Another 100 members of Code Rood blocked the gates of the TotalEnergies depot in Wandre, Liège, on Saturday morning.
Code Rood is a network of climate activists that originated in the Netherlands. It is supported by numerous other environmental organisations including Greenpeace, Extinction Rebellion Belgium, Grandparents for Climate and Peace Action. 
(TOM)
The blockade of TotalEnergies oil infrastructure, organized by the climate activism network 'Code Rood', in Feluy, Belgium. - © BELGA PHOTO NICOLAS MAETERLINCK