Cities replace ice rinks with roller skating rink to save energy at winter festivities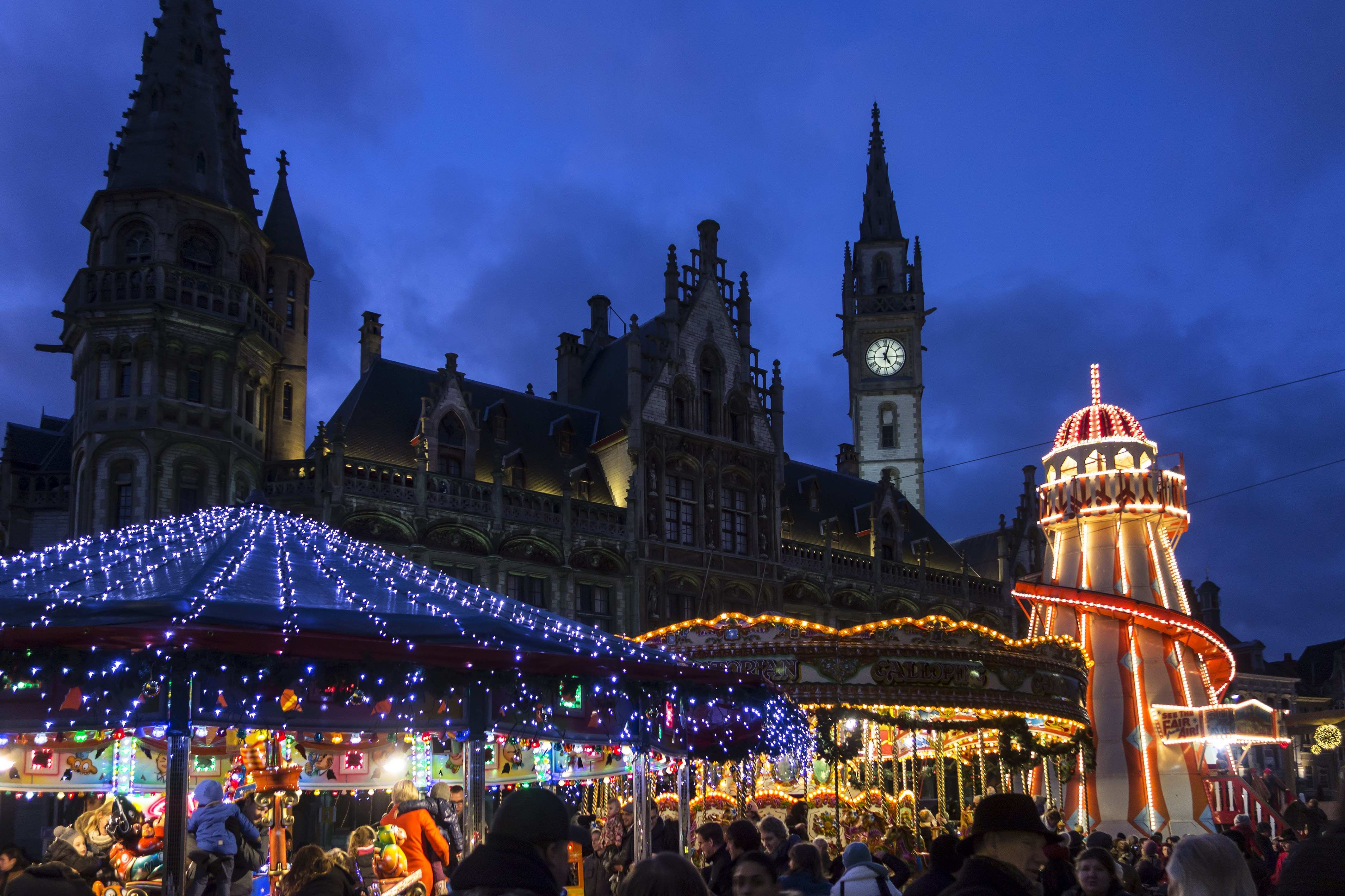 In Ghent this coming Christmas and New Year's period, there will be no ice rink like other years under the City Pavilion, but a roller skating rink. The traditional ice rink is not affordable with current energy prices, the city council explained on Monday. Another East Flemish city, Oudenaarde, followed suit one day later and announced the exact same initiative.
As an alternative for the traditional ice rink, Belgium's largest mobile roller skating rink will be installed in the East Flemish capital of Ghent, with 400 square metres in size. The usual ferris wheel and food and drink stalls will still be present.
"The enormous energy consumption involved cannot be justified"
The choice of a roller skating track would mean an annual saving of almost 24.000 kWh of electricity, says the Ghent city council. The organiser will also look into the possibility of installing solar panels on the tents. The Winter Festivities start on December 8th and end on December 31st 2022.
No ice rink will be opened in Oudenaarde next Christmas, either. "The enormous energy consumption involved cannot be justified", says alderman for sport Peter Simoens. An artificial ice rink would cost as much but be almost 300 square metres smaller. The city centre therefore opted, following the example of Ghent, for a roller skating rink. The rink in Oudenaarde will be open from December 16th until January 8th.
(BRV)
#FlandersNewsService
© PHOTO BELPRESS