Cinemas and film exhibitors launch Open Cinema campaign in October
19 September 2022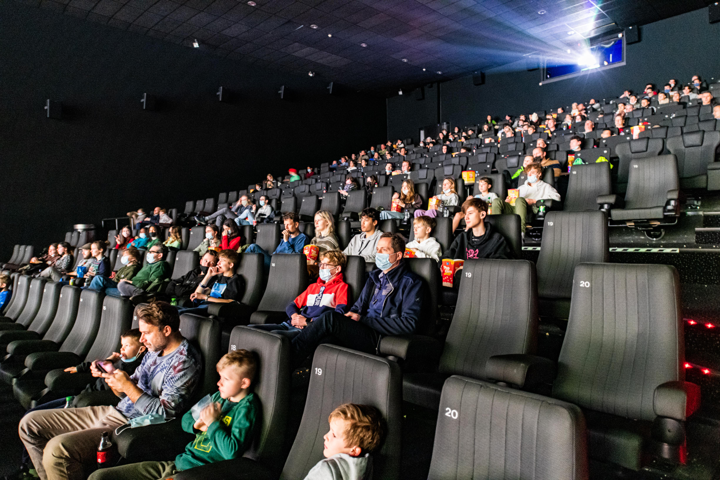 Between 1 and 6 October 2022, 21 cinemas and film exhibitors in 10 Flemish cities and Brussels will present to the public a wide range of new films, rare gems and inspiring programmes. This happens under the slogan 'Open Cinema: Come in and discover where film passion resides', the Flemish Audiovisual Fund (VAF) announced on Monday.
The participating arthouses, city cinemas, film houses and cultural exhibitors offer visitors a diverse programme. Depending on the location, film screenings are complemented by a varied framework of introductions, workshops, exhibitions and guided tours, among other things. During Open Cinema, at most locations, modified rates apply or admission is free. There are specific opening moments per location.
The cinemas and film exhibitors participating are Cinéma Aventure (Brussels), Arts Centre BUDA (Kortrijk), Cineflagey (Brussels), Cinema Cartoon's (Antwerp), Cinéma Galeries (Brussels), Cinema RITCS (Brussels), Cinema Storck (Ostend), De Cinema (Antwerp), Cinema ZED (Leuven), Cinema ZED (Hasselt), Filmhuis Mechelen (Mechelen), KASKcinema (Ghent), Lumière Antwerpen (Antwerp), Lumière Brugge (Bruges), Lumière Mechelen (Mechelen), Netwerk Aalst (Aalst), Nova (Brussels), Palace (Brussels), Sphinx Cinema (Ghent), Studio Skoop (Ghent) and The Roxy Theatre (Koersel).
Open Cinema came about with the support of VAF as part of the Flemish government's 'Flemish Resilience' recovery plan. More information can be found on https://www.opencinema.be/
(BRV)
#FlandersNewsService
© BELGA PHOTO JONAS ROOSENS