Sinterklaas arrives today in Antwerp by hydrogen boat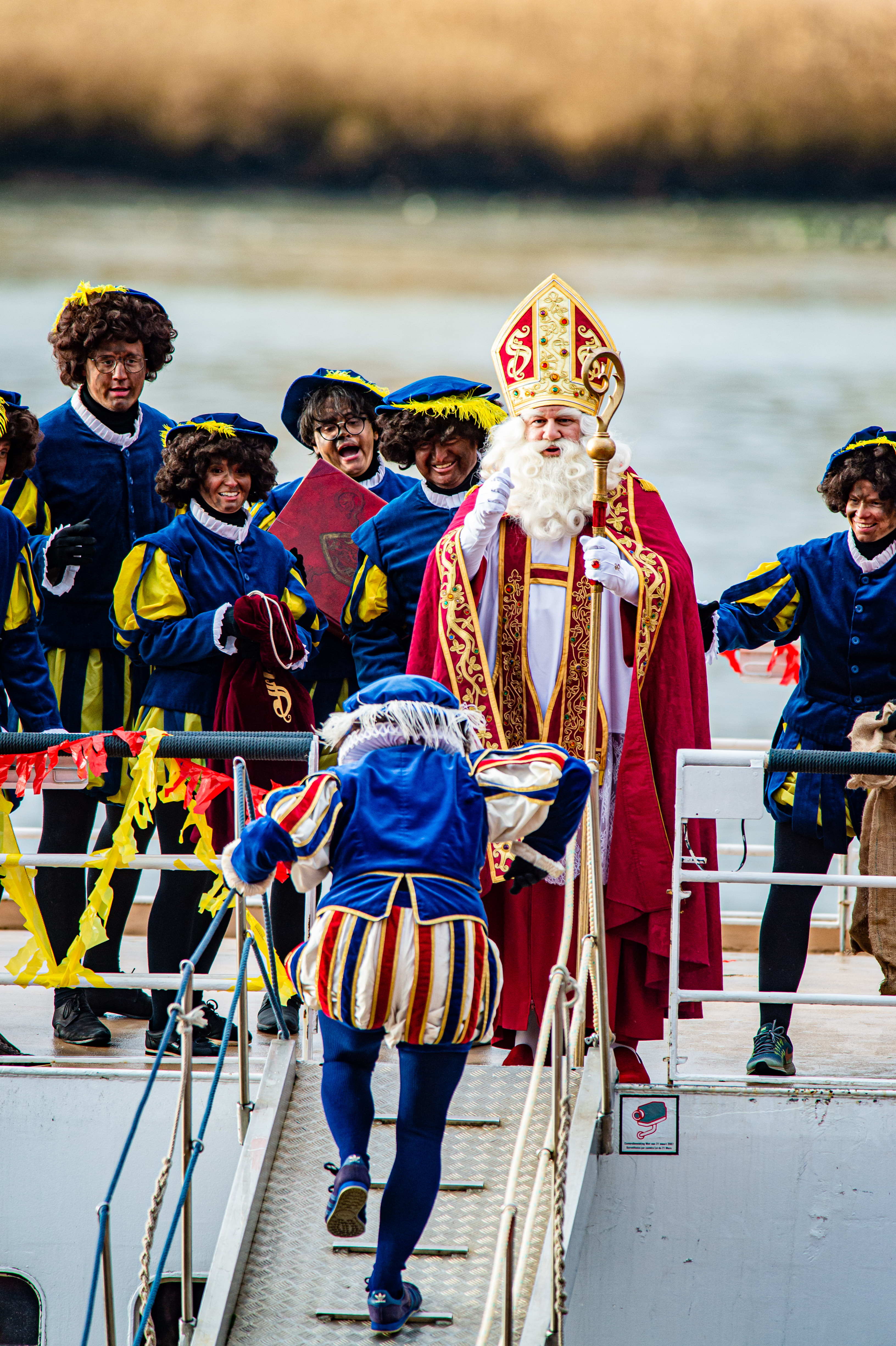 Sinterklaas arrives in Antwerp this afternoon, November 12, at Steenplein. He can be followed live on TV from 1.30 pm, on the Belgian channels One, Ketnet and VRT MAX.
The festivities traditionally begin each year in mid-November (the first Saturday after 11 November), when Sinterklaas arrives by a steamboat ​ from Spain at a seaside town. In the Netherlands this takes place in a different port each year, whereas in Belgium it always takes place in the city of Antwerp.
After a welcome from the mayor, Sinterklaas and his staff go in procession to the Grote Markt. The city wants to give Sinterklaas and his cheerful company a smooth passage and ask families to come to Antwerp on foot, by bike or by public transport. Participants can use the multimodal route planner to map out the smartest travel advice at slimnaarantwerpen.be .
"The most important thing about the party is singing and playing together, drawing pictures, listening in your bed to make sure you don't hear a far cry," Sinterklaas told VRT NWS. "For some children, it is good to know that there is someone who likes them: a strange old man with a beard, who likes to walk on the roofs with his horse," he remarked. ​ 
In a few hours, he will also reveal if there have been any naughty children this year. ​ "It remains exciting, I hope for a good outcome, but you never know," he said.
Sustainable Christmas
Sinterklaas is also supporting sustainability. "To save water, I went every morning with some friends into the mandarin orchard to give the trees the necessary water. It worked, luckily. The mandarin oranges are fresh and juicy this year, and they contain extra sugar, because of all that sunshine. But many Spaniards have had a very hard time. That made me very sad. There is still a lot of work to be done in that climate," he said.
He explained his steamboat does not use fossil fuels either. "Steam is not a fossil fuel. A few decades ago, I converted that precious vessel to run on hydrogen. That's technically quite complicated, but I'll try to summarize it simply: an occasional bucket of seawater, and we can sail another thirty nautical miles. And meanwhile, cheerful clouds of steam come out of the ship's chimney."
Moreover, Sinterklaas promised not to damage any solar panels along the roofs. "Those solar panels are black, which makes them less visible. But horses have an excellent nose, also for silicon, and nobody has to worry that his beloved solar poles will be trampled," he said.
(VIV)
#FlandersNewsService | Sinterklaas (Wim Opbrouck) arrives by boat in Antwerp, 13 November 2021 © BELGA PHOTO JONAS ROOSENS