Chinese cranes deemed 'possible spying tools' by US also operating in port of Antwerp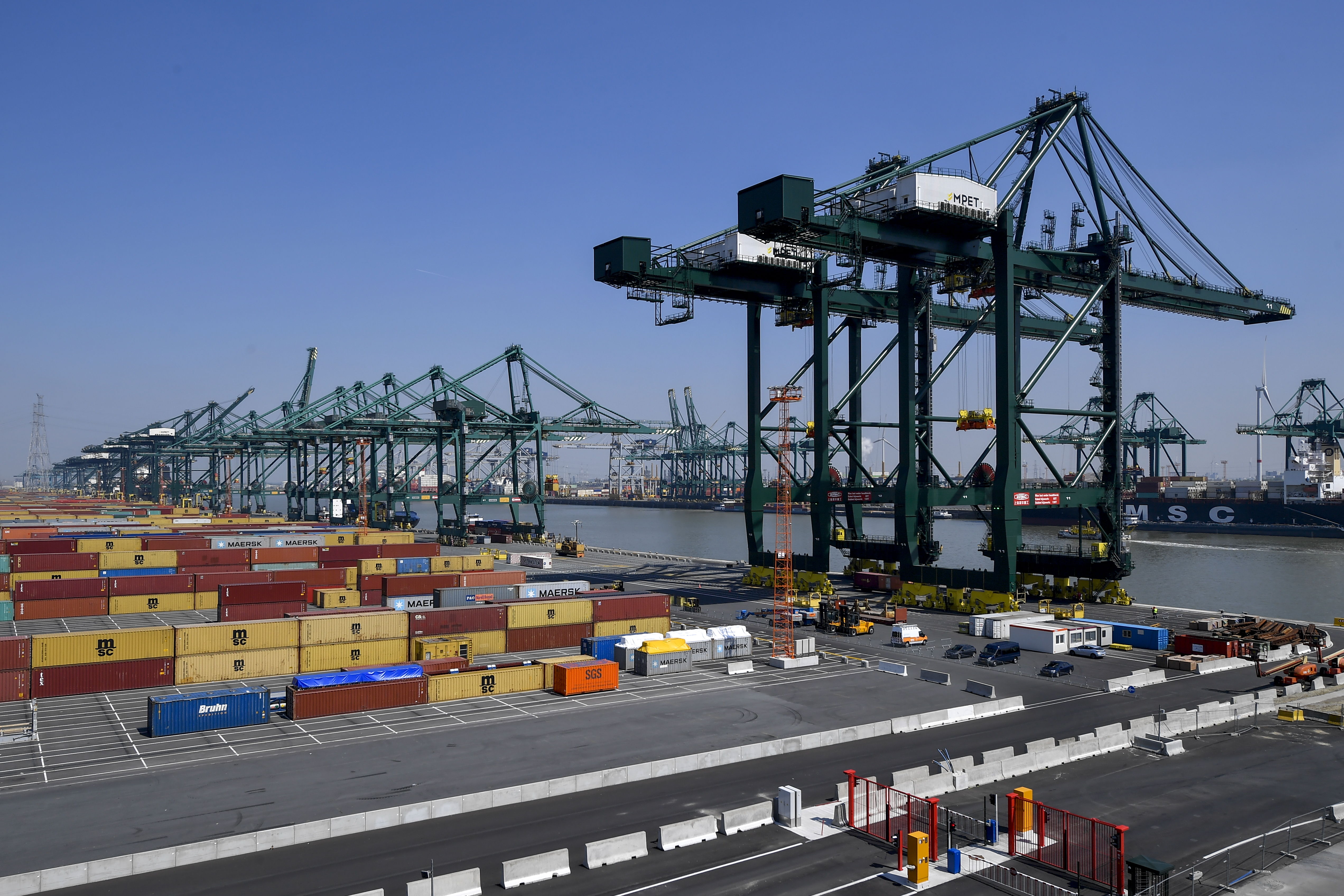 US officials are growing concerned that Chinese-made cargo cranes operating in American ports could be a possible spying tool. The same type of cranes also operate at the Belgian port of Antwerp, which has served as a major transit port for US army equipment, Gazet van Antwerpen reports on Friday. Intelligence expert Kenneth Lasoen is sceptical about the risk, but does warn of growing Chinese influence in Belgian ports.
US national security and Pentagon officials are growing concerned that cargo cranes made by China-based ZPMC could be used as a possible spying tool in American ports, the Wall Street Journal reported on Sunday. The sophisticated sensors on the cranes could register and track the origin and destination of the containers and pass this sensitive information on to China. No concrete cases of espionage have yet come to light, the US daily reports.
ZPMC is by far the largest manufacturer of cargo cranes, accounting for up to 70 per cent of the world market. The Chinese manufacturer's cranes also operate at container terminals in Belgian ports, including the port of Antwerp, writes Gazet van Antwerpen. The port of Antwerp has acted as an important transit port for US military equipment on several occasions in the past, according to the local newspaper. PSA and DP World, the largest terminal operators at the port, declined to comment. "We do not comment on speculation," DP World stated.
Kenneth Lasoen, professor of intelligence at the University of Antwerp, is sceptical about the story of the spying cargo cranes. "If there is espionage material in them too, then what is not in?" he told Gazet van Antwerpen. Lasoen does warn about the growing influence of Chinese companies in Belgian ports, including the major investments of Chinese shipping company COSCO in the ports of Zeebrugge and Antwerp. "That could jeopardise our strategic autonomy, as our ports are critical infrastructure."
(KOR)
#FlandersNewsService | Cranes, straddle carriers and containers at the MSC PSA European Terminal (MPET) in the port of Antwerp, Belgium © BELGA PHOTO DIRK WAEM