China lifts ban on group travel for 70 countries, including Belgium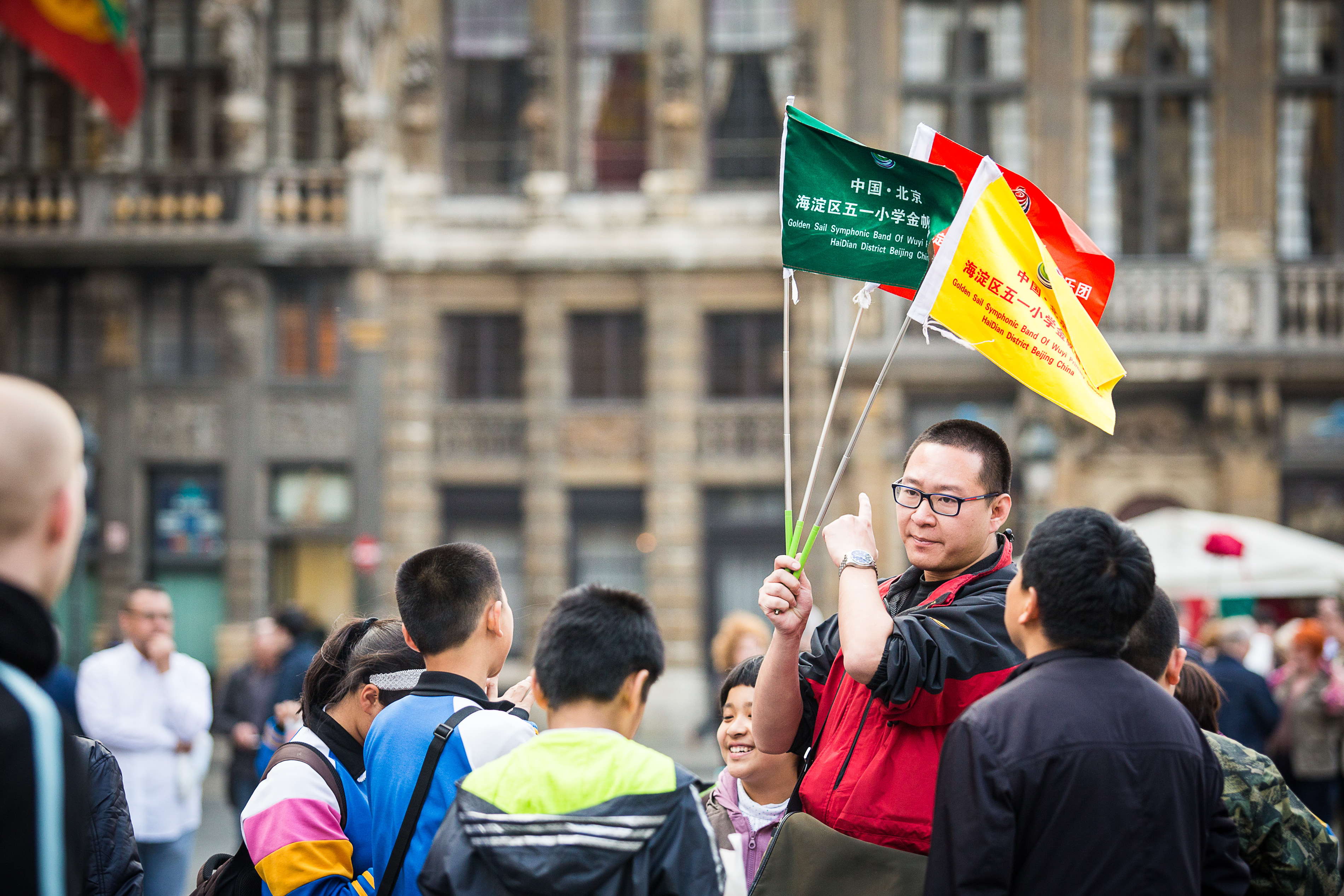 China has lifted its ban on group travel, which had been in place since the start of the COVID-19 pandemic, for more than 70 additional countries, including the United States, Japan and Turkey, as well as Belgium.
Group tours had previously been allowed again for countries such as France and Switzerland. Canada, which has tense relations with China, is not on the list.
China closed its borders in 2020 in the fight against COVID-19. Chinese citizens were banned from travelling abroad except for urgent reasons.
Early this year, that ban was completely lifted for individual Chinese travellers. In March, China also resumed issuing tourist visas to foreigners. But the number of visiting tourists lies far below pre-pandemic levels.
Before the pandemic, China had the highest number of tourists travelling abroad. In 2019. In that year 155 million Chinese visited another country, according to consultancy firm McKinsey.
A Chinese guide holds flags as tourists visit the Brussels Grand Place. © BELGA PHOTO SISKA GREMMELPREZ