Cherry thieves wreaking havoc in Flemish orchards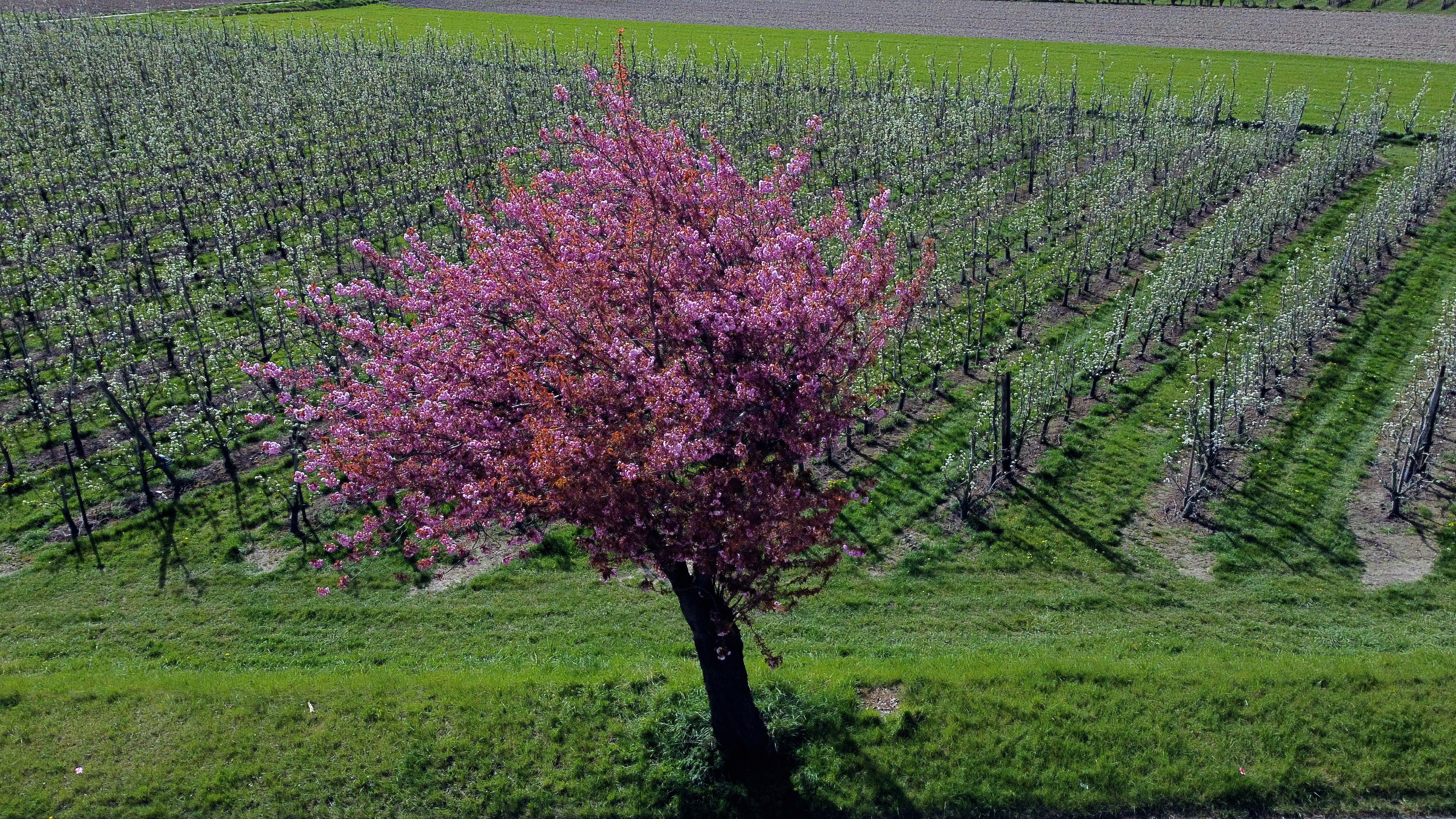 Growers in the Haspengouw region of eastern Belgium are being plagued by a new scourge. Not hungry birds or insects, but a much greater threat: thieves.
Extra police have been deployed to try and stop gangs raiding orchards and farms. In one recent incident at a cherry plantation in Wellen, a suspected organised gang stripped trees in the early hours, with hundreds of kilos of cherries taken under the cover of darkness.
"The security forces are doing their best to arrest the thieves, but the gangs are laughing at us," says Peter Guilliams from Sint-Truiden, who found out ​ that the gangs are not afraid to use violence. 
Around 8.30 PM, he was walking through his plantation when he came across two unknown men.They told him that they were out for a walk, but the fruit grower found that strange because the nearest street was a long way away. When Guilliams insisted they leave his premises, they hit him hard and broke his hand.
Later Guilliams heard from neighbours that they recognised the men's car. They had been hanging around for some time near cherry plantations where thefts had previously taken place.
Tougher policing
The police zones of Sint-Truiden, Gingelom, Nieuwerkerken and Borgloon are aware of the problem. At the request of farmers, police installed a surveillance camera in 2020 to trace license plates, but that does not deter the criminals. 
In the coming weeks, extra officers will patrol near the farms and orchards. In Borgloon, horse patrols from the federal police also make occasional passes although police chief Rohnny Maes says that it is impossible to constantly observe the entire region. 
Maes notes that the robbers often offer the stolen fruits directly to retailers in larger cities, although they sometimes also end up in markets. A kilo of cherries costs €7 to €8.
Long-term damage
The fruit grower from Hoepertingen relies on the security forces and hopes that they can put an end to the problem in the short term.
"The consequences of the thefts can last for years," he says. In their attempts to get as much fruit as they can as quickly as possible, the gang members often pull branches from the trees. 
The thefts have consequences on future harvests.
"Young shoots are destroyed and the plants often die. As a result, the price of such a theft for us as growers quickly rises."
The chief of police of the Canton of Borgloon asks fruit growers not to hesitate and to file a report.
"If we catch them (the thieves), they get a police report for theft. After that, it is up to the public prosecutor's office to give the necessary follow-up," says Maes. 
(VIV)
#FlandersNewsService
© BELGA PHOTO (ERIC LALMAND) Cherry blossoms in Zoutleeuw, Belgium.