Charleroi airport to remain closed to departing passengers on Wednesday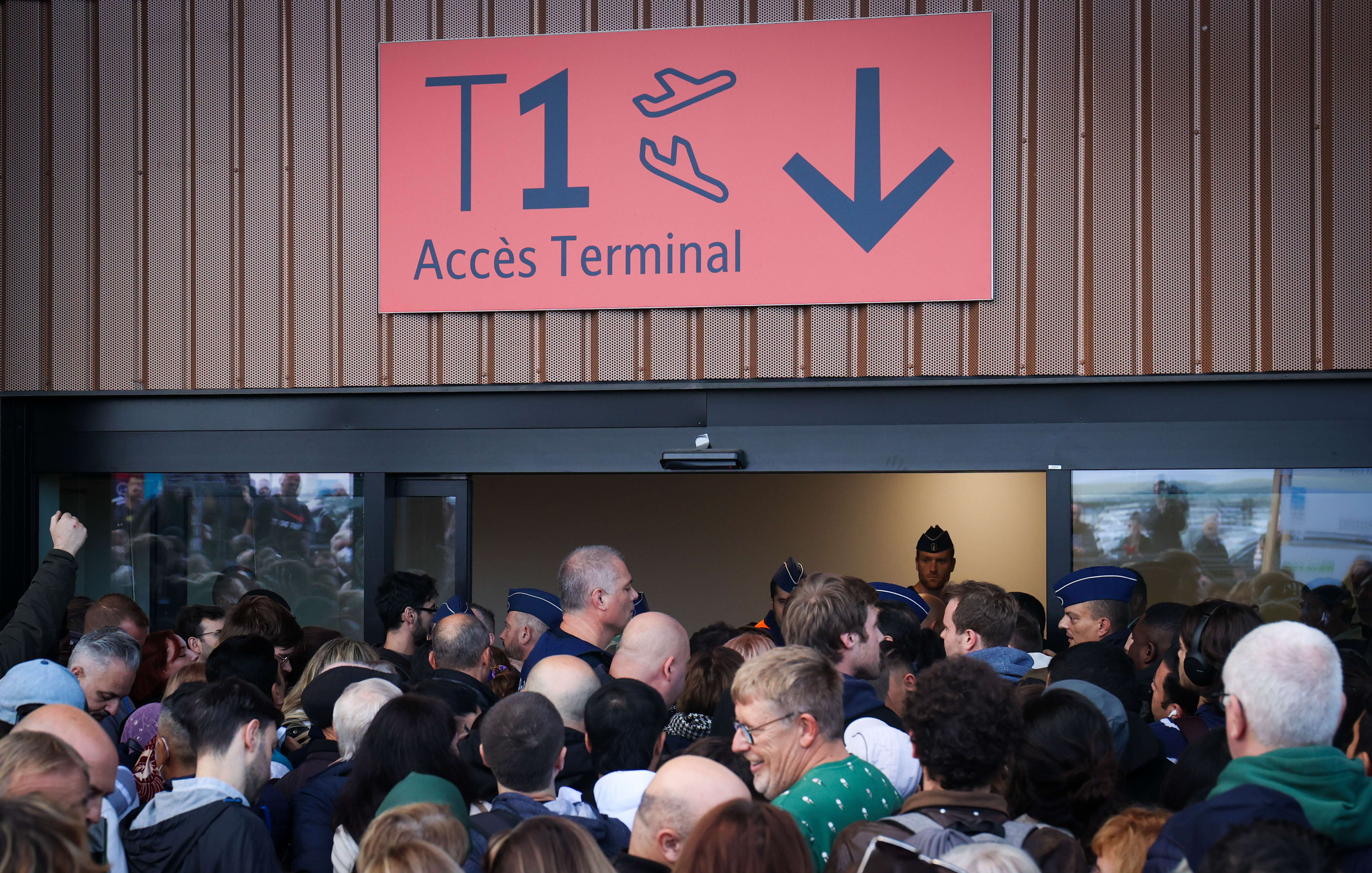 Charleroi airport will remain closed to departing passengers on Wednesday as well. This was confirmed by CEO Philippe Verdonck to Belga on Tuesday. There will be no disruption for arriving passengers. Whether the strike will continue is uncertain at the moment, the CEO said. That is why BSCA has decided to bar all departing passengers on Wednesday as well. 
Brussels South Charleroi Airport (BSCA) had already decided to close the terminal to departing passengers on Tuesday afternoon, after a strike by the security staff of Security Masters caused chaos at the airport for the second day in a row.
"This decision for departing passengers follows today's incidents. We therefore ask departing passengers not to come to the airport. They will soon be informed by their airline," the airport's website reads. "Arriving passengers, on the other hand, will be welcomed as normal."
According to Verdonck, five police officers were injured on Tuesday while managing the flow of passengers. "Whether they were slightly or seriously injured, I have no information on that," the CEO said.
Security Masters staff are on strike because they are dissatisfied with the decision by BSCA Security - a subcontractor to the airport - to assign passenger security checks to two operators instead of one. Staff fear the decision will impact their job security and pay conditions.
Passengers wishing to make a complaint can do so through the airport, although it is "not responsible for any disruptions". BSCA will centralise complaints through the contact form on the website and provide appropriate information.
The strike action at Charleroi airport is "not a case explicitly covered by regulations around air passenger rights," according to Julie Frère, spokeswoman of Belgian non-profit consumer organization Test Aankoop. She urges passengers to proactively contact their airline. 
"In theory, passenger rights regulations provide for the right to a refund or additional compensation when a flight is cancelled. But that is not the case here. Passengers simply cannot board," Frère said. The organisation is closely monitoring the situation and calls on travellers to contact their airline, which is obliged to pass on all the information at its disposal to help ensure that passengers do get on board planes.
(TOM)
© BELGA PHOTO VIRGINIE LEFOUR