'Catches of 4,000 kg in few days': Shrimp explosion off Belgian coast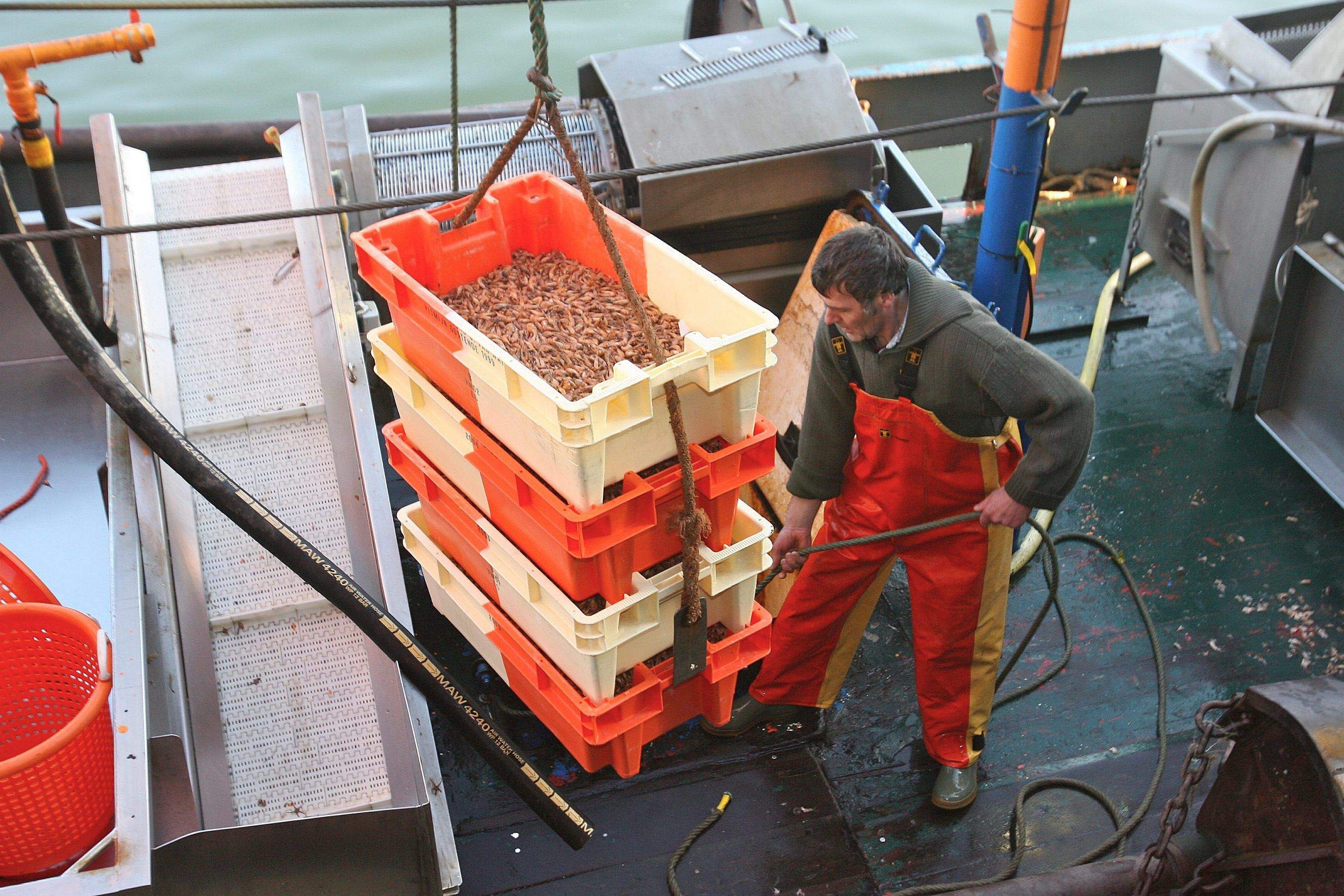 Between the Belgian city of Ostend and the Dutch village of Vlissingen, fishermen are catching so much shrimp that they are talking about a "shrimp explosion," VRT reports.
After a fairly long period of moderate catches, including off the Belgian coast, fishermen have been reeling in large amounts of shrimp since mid-September, according to marine researcher Willem den Heijer, who monitors the fish stock off the Belgian and Dutch coasts.
"Once in a while, you have a true explosion where there are suddenly a lot of shrimps in a fairly small area," Den Heijer told VRT. "The current shrimp explosion was first noticed off the coast of South Holland in mid-September and shifted southwards towards Zeeland in October. And last week they were suddenly off the mouth of the Scheldt, between Ostend and Vlissingen."
While shrimp explosions are not that exceptional, the current one stands out because it has been going on for quite a long time, starting from mid-September. "The shrimp fishermen have had nothing to complain about in terms of catches for two and a half months now."
During such a shrimp boom, the catch per vessel varies from 2,000 kg to 6,000 kg per week, depending on how lucky the skipper is. "I hear that there have been catches of 3,000 kg to 4,000 kg in as little as 3-4 days," said Den Heijer. "Normally, they are already happy with 2,000 kg in a whole week."
The current record catches are a welcome relief for shrimp fishermen because, like so many sectors, they are struggling with high fuel prices. However, consumers will not immediately notice anything in the retail price. The wholesale price that shrimp fishermen currently get hovers around €5/kg. During the previous big shrimp explosion, in 2018, the price halved due to the large supply.
Usually difficult to predict, a shrimp explosion can happen at any time of the year. "This one is probably caused by a strip off the coast with a lot of food and an ideal temperature for the shrimps to thrive."
Now that it is getting significantly colder, however, Den Heijer fears that the shrimps will migrate to deeper waters, where it is somewhat warmer, in the near future. "Then the shrimp fishermen will have to chase them to catch them still, because it is always a cat-and-mouse game."
#FlandersNewsService | Shrimp fisherman next to his fresh catch in the port of Ostend, Belgium © BELGA PHOTO KURT DESPLENTER