Car blind spot more dangerous than thought: three times more accidents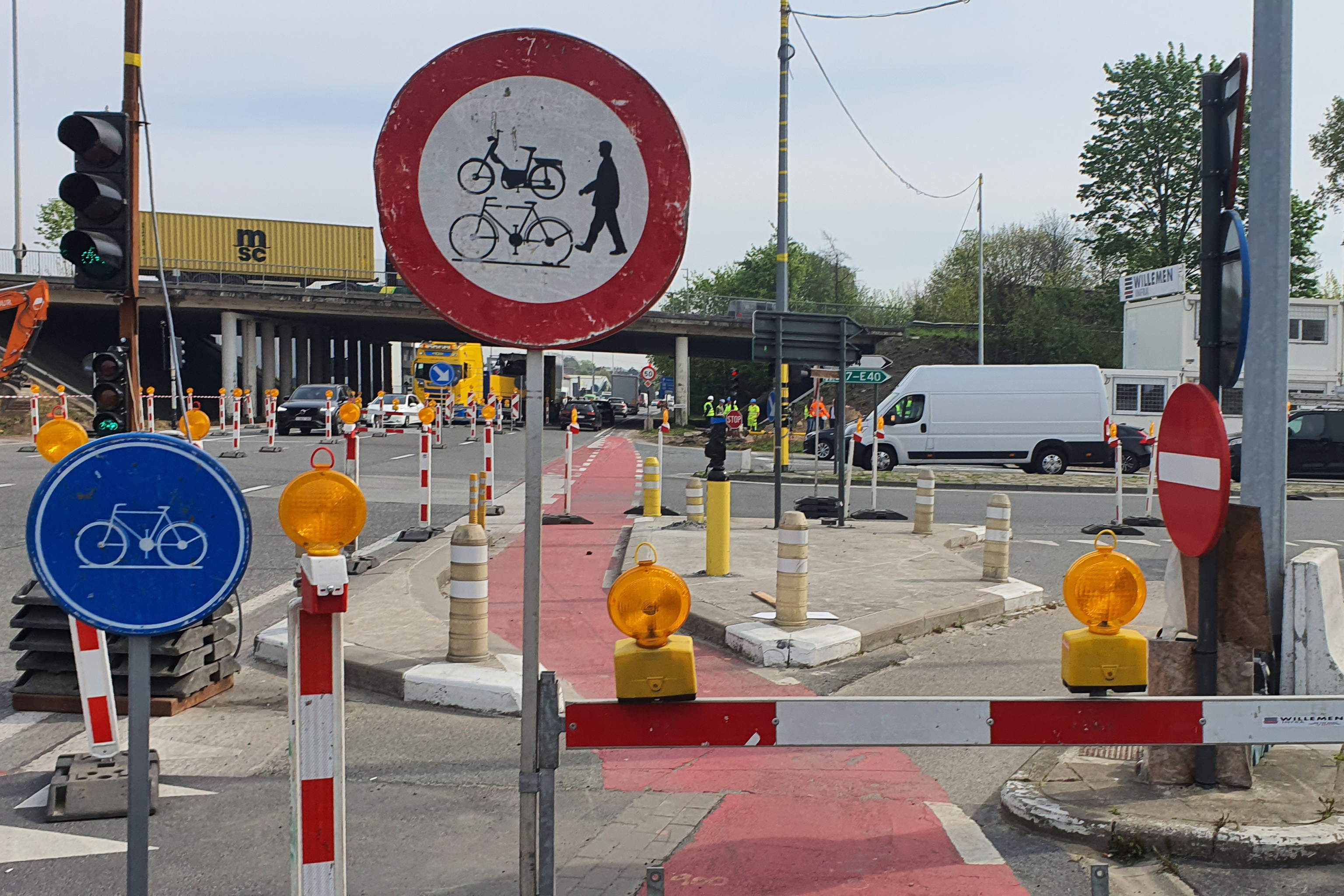 Until recently, there was an average of 30 to 40 blind spot accidents per year, five of which were fatal. But now that the statistics do not only take into account collisions between trucks and cyclists, the figures have tripled. In 2020, cars, vans and buses accounted for another 57 blind spot accidents. The Mediahuis newspapers reported this on Monday.
"These figures show that passenger cars also have a blind spot, which can lead to life-threatening situations," says Flemish MP Stijn Bex (Groen), who requested the figures from Flemish Mobility minister Lydia Peeters (Open VLD).
According to Bex, Peeters should take urgent action, for example by keeping heavy traffic out of school neighbourhoods at certain times.
Conflict-free intersections are also a possibility. These are intersections where bicycle paths are protected or where the traffic lights are adjusted in such a way that blind spot accidents cannot happen. Barely a fifth of the intersections currently being redesigned are conflict-free.
Traffic expert Willy Miermans (UHasselt) argues in favour of straightening roads or making intersections conflict-free.
"Only a small minority of intersections are like this now. The authorities do take them into account when carrying out works, but sometimes they prefer to let traffic flow. Especially the sorting lanes where cars can already enter the right-hand lane to turn are dangerous," he says.
The best remedy for blind spot accidents is to limit the speed to 30 kilometres per hour everywhere in built-up areas.
"If cars or trucks drive slower, the accidents are less serious," Miermans adds.
(PRESS)
#FlandersNewsService
© ​ BELGA PHOTO NICHOLAS DE COCKER