Canon of Flanders celebrates key figures and events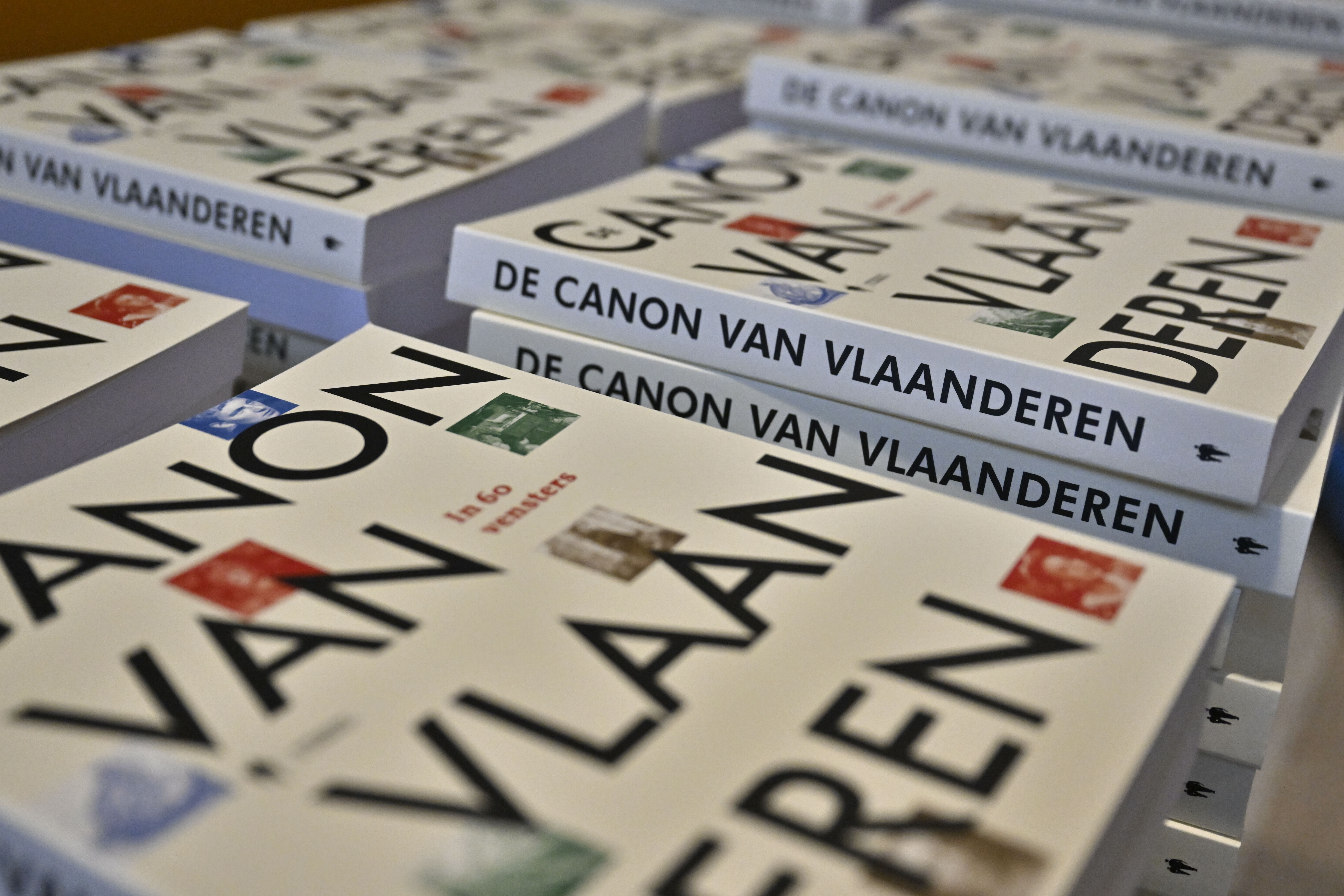 Tuesday saw the launch of the Canon of Flanders, an overview of key elements of Flemish history, culture and society. A committee of experts spent more than two years selecting 60 themes, from the last Ice Age to the Ghent Altarpiece to today's super-diverse Flanders. The canon is available as a book and an interactive website.
The government of Flanders announced its intention to create a Flemish Canon, or "a list of anchor points of Flemish culture, history and science", when it took office in 2019. 
The proposal was met with opposition. Critics feared that the regional government, led by the separatist Flemish nationalist party N-VA, was trying to politicise history. Historians described the project as a "silent generator of the anti-Belgian struggle" in late 2022.
The long-awaited canon was unveiled in the city of Genk on Tuesday. Flemish minister-president and minister of Culture Jan Jambon (N-VA) and minister of Education Ben Weyts (N-VA) attended the inauguration.
The canon indicates "what is important enough to be read, heard, seen or known by a particular community", according to the experts who compiled the list. Over 320 lavishly illustrated pages, the canon provides a chronological overview of 60 "windows" or themes.
As well as the Ghent Altarpiece by the Van Eyck brothers, the canon includes Rock Werchter music festival and the Tour of Flanders cycling race. Well-known moments and figures, such as the Battle of the Golden Spurs in 1302 and painter Pieter Breugel, share the pages with lesser-known names.
The canon does not shy away from the darker side of history either, including colonial atrocities in Congo and collaboration during World War II.
The experts stressed that they had had "complete freedom" to make their decisions. The canon has been compiled "for the widest possible audience", they say. The Flemish government sees opportunities to use the canon in education and in integration courses for newcomers. 
The list of anchor points is not set in stone either, according to Jambon. He hopes for an "intellectually honest, reasoned and respectful" debate on the choices made.
#FlandersNewsService | © BELGA PHOTO DIRK WAEM