Burkina Faso coup: Brussels Airlines cancels flight, Belgian embassy closed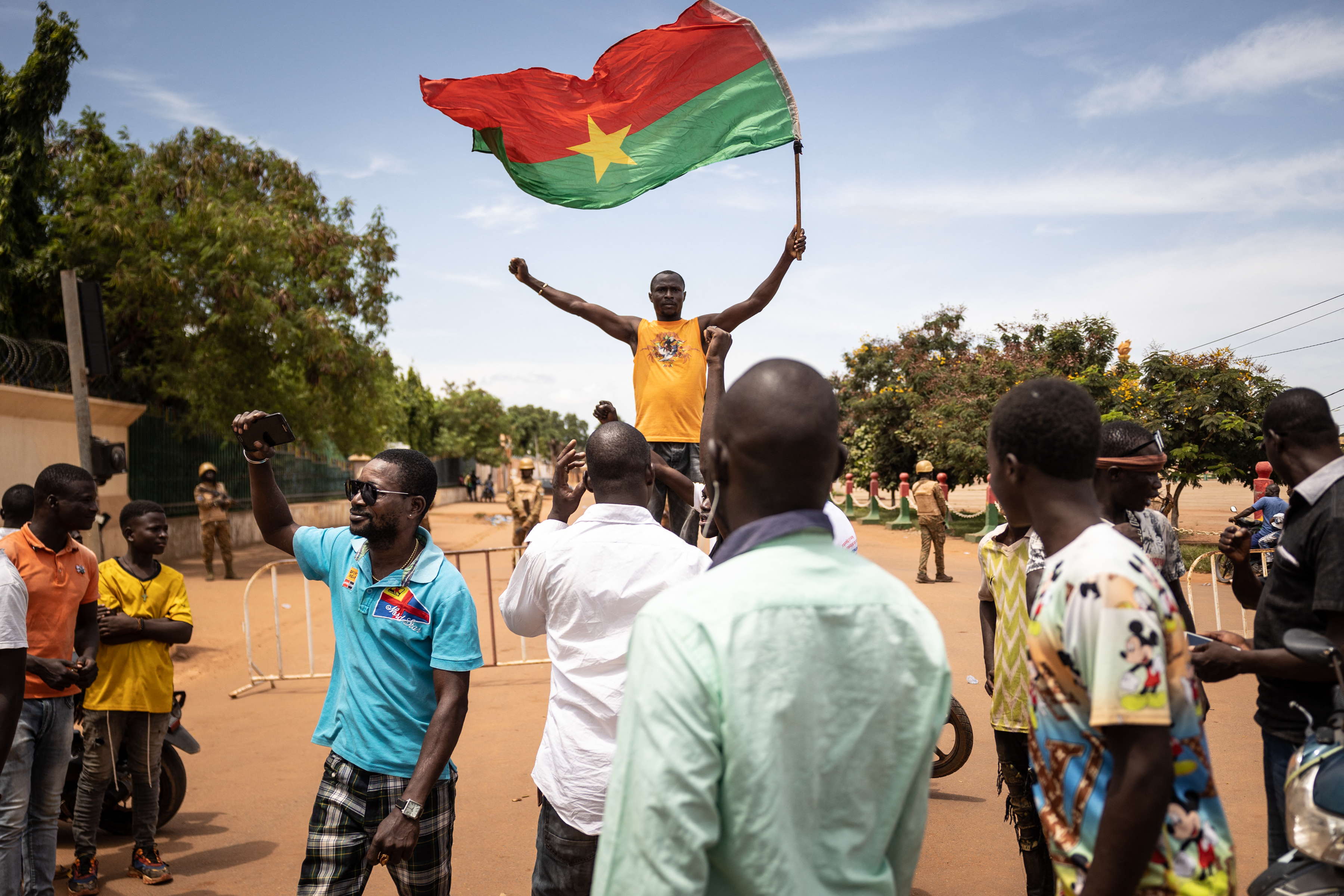 Following the military coup in Burkina Faso, the Belgian embassy has closed its doors until further notice. This is reported by Foreign Affairs in its travel advice for the West African country. Brussels Airlines has cancelled its flight to capital Ouagadougou.
Lieutenant Colonel Paul-Henri Sandaogo Damiba was relieved of his duties by other military personnel on Friday. It is already the second coup in eight months in Burkina Faso. Damiba had seized power in January.
The Ministry of Foreign Affairs had advised Belgians against travelling to the country for non-urgent business since the first coup in January. Now the embassy is also closing its doors to the public. The situation remains uncertain, the embassy said. There is a strict curfew from 9pm to 5am.
Brussels Airlines, that offers direct flights between Brussels and Ouagadougou, has cancelled its flight to the capital. "We are closely monitoring the situation and will decide on future operations based on further evolutions and updates," the airline stated.
The next flight is scheduled for Monday. Passengers flying to Ouagadougou with Brussels Airlines in the coming week can rebook free of charge.
(AHU)
© Olympia DE MAISMONT / AFP - A man waves a Burkina Faso flag as others demonstrate while Burkina Faso soldiers are seen deployed in Ouagadougou on September 30, 2022. Shots rang out before dawn on Friday around Burkina Faso's presidential palace and headquarters of the military junta, which itself seized power in a coup last January. The government said the developing situation was linked to an "internal crisis in the army", after AFP journalists saw troops block several main roads in the capital Ouagadougou.