Buddhism becomes eighth recognised religion in Belgium
18 March 2023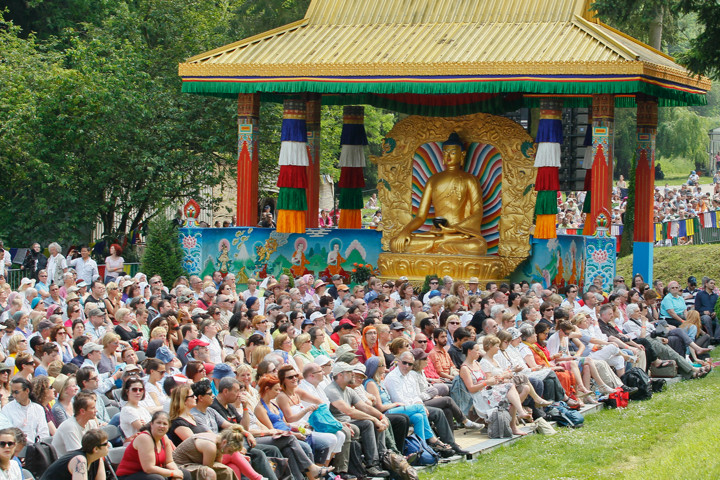 Buddhism will be officially recognised as a non-denominational worldview in Belgium after the Council of Ministers approved federal Justice minister Vincent Van Quickenborne's draft law on this recognition.
The Buddhist Union of Belgium (BUB) has been designated as the representative of the Buddhist community in Belgium and the official interlocutor of the Belgian government, Van Quickenborne announced in a press release on Friday. "Buddhism now has some 150,000 adherents in our country. Over the past decades, this community has proven that it can structure itself in an orderly manner, both administratively and representatively, and make a positive contribution to our society. They deserve this recognition."
The first Buddhist centres in Belgium emerged in the 1960s. Since then, the number of adherents of the philosophical movement has been growing, as has the number of Buddhist organisations. These organisations are quite heterogeneous in nature, all within the different currents of Buddhism and with various traditions. The BUB was founded in 1997 and unites most of the Buddhist organisations active in the country. Currently, it has 35 affiliated organisations, with an estimated 150,000 followers of Buddhism in Belgium.
The Buddhist Union already applied to the Belgian government to have Buddhism recognised as an official non-denominational worldview back in 2006, and it has received an annual subsidy to further structure itself with a view to recognition since the end of 2008.
Now, Buddhism becomes Belgium's eighth officially recognised philosophy of life, after Roman Catholicism (in 1830), Judaism (1830), Anglicanism (1835), Protestant-Evangelicalism (1876), Islam (1974), Orthodoxy (1985) and liberal-humanism (2002), respectively.
The recognition also allows the Buddhist community to receive financial support, as the funding for worship services and non-denominational philosophies is a principle enshrined in the Constitution.
The draft law approved by the council of ministers will now be submitted to the Council of State and the states for advice.
© BELGA PHOTO BRUNO FAHY