Brussels to spread message to Iranian women via dynamic billboards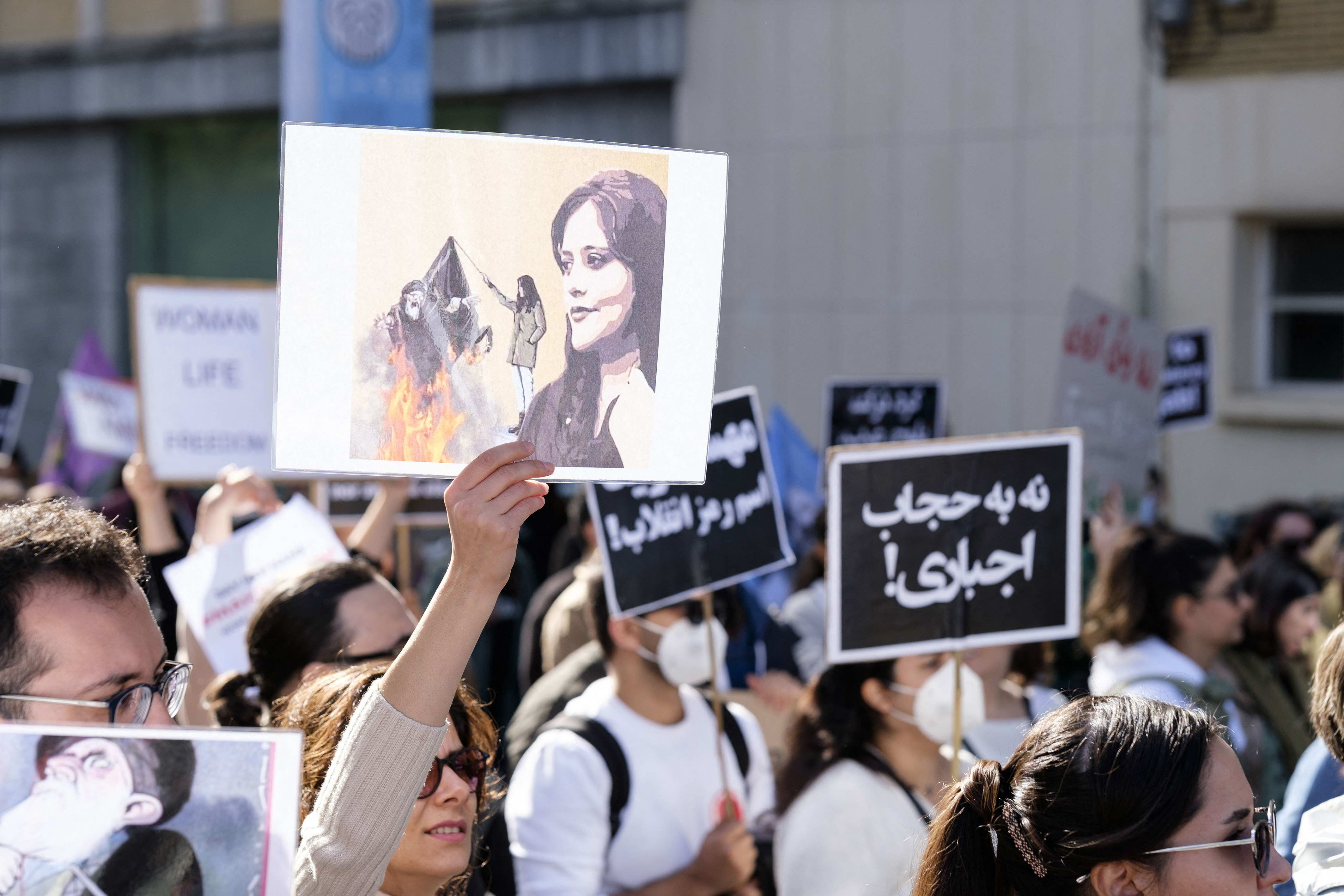 The city of Brussels is to spread the message of protesting women in Iran through 150 dynamic billboards, in support of their struggle. Protests against the Iranian regime have been taking place daily in Tehran since 22-year-old Mahsa Amini lost her life after she was arrested for violating the Islamic republic's strict dress code.
"It seemed necessary to us to convey their message in the public space, to show that Brussels, the capital of the European Union, hears and supports them in their struggle. This is why we decided to convey their message on the 150 dynamic billboards located in our public space," said Brussels mayor Philippe Close (PS).
There have been daily protests in Iran since September, with women taking off their headscarves and symbolically cutting off a lock of hair. The trigger for the demonstrations is the death of Mahsa Amini. The 22-year-old woman died a few days after she was arrested in the capital Tehran for violating the Islamic republic's strict dress code.
Many demonstrations in support of women in Iran have also already taken place in Brussels and other Belgian cities. The Brussels mayor now wants to reinforce that message through dynamic billboards.
Meanwhile, more and more well-known women worldwide, including singer Angèle and prominent politicians, are also cutting off their hair to protest against the misogynist regime in Iran.
(AHU)
© Monasse T/ANDBZ/ABACAPRESSS.COM - Demonstration in support of Iranian women and in memory of Mahsa Amini, for women's rights, slogans My body, my choice, Woman, life, freedom. Mahsa Amini, 22, was killed following her arrest by Iranian vice police for violating a strict dress code. Brussels, Belgium on October 1, 2022.