Brussels terror attacks victims abroad will be able to follow trials online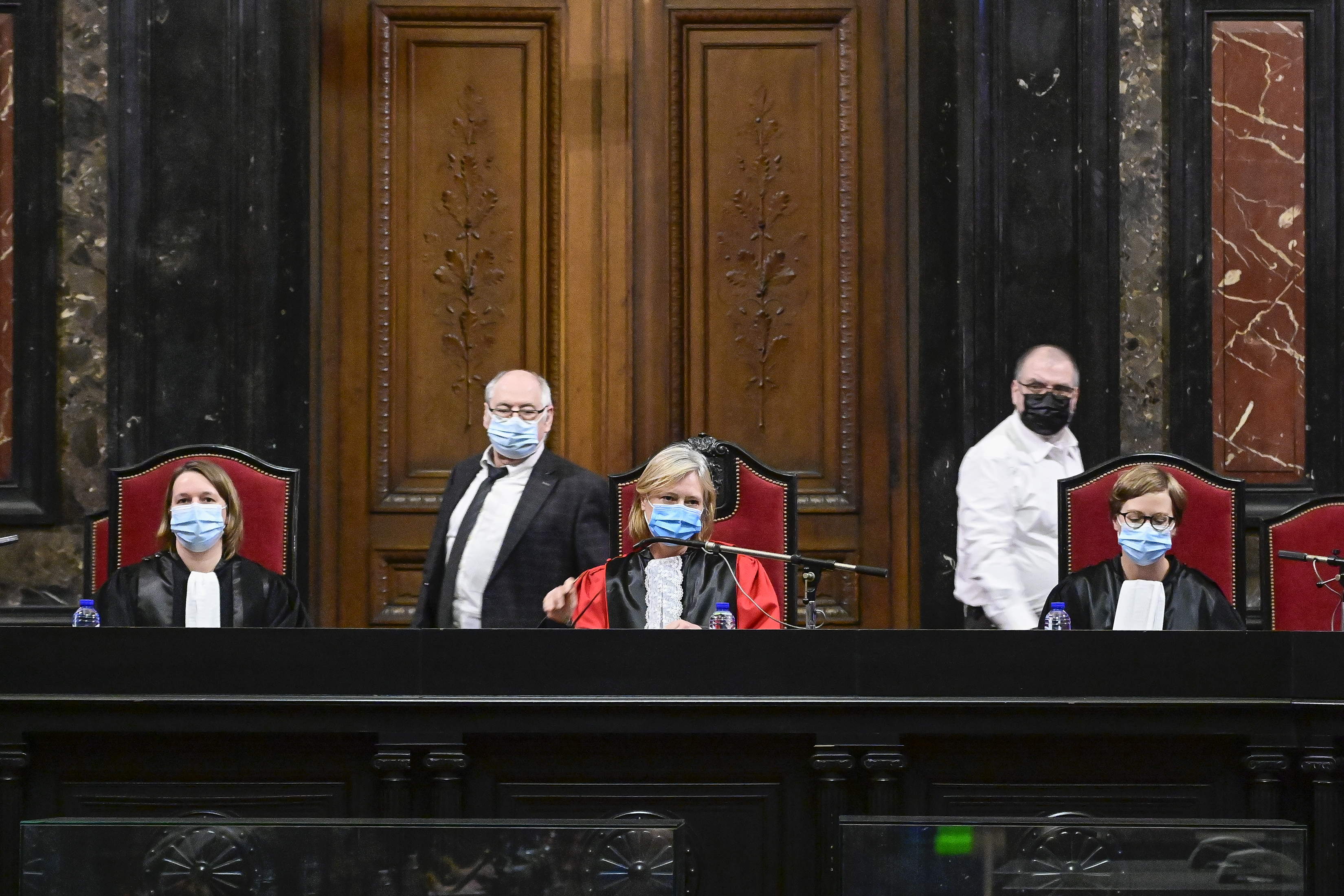 The Brussels Court of Assize will set up a radio transmission of the 2016 terror attack trials so that victims living abroad may follow the proceedings online.
The feed will be limited to a sound recording with a 30-minute delay, as decided by the court's president and announced by Anne Leclercq, a judge and spokesperson for the court.
"This decision is justified by the enormous number of victims residing overseas, but also by the Justitia building's restricted reception capacity in light of this large number," she stated.
Furthermore, the transmission will be subject to the following conditions: only known victims of the case and their lawyers will be given access to the stream, and any conservation or recording of speech or data during the hearing will be prohibited.
© BELGA PHOTO LAURIE DIEFFEMBACQ -Chairwoman of the court Anne Leclercq pictured during a trial.