Brussels suburb prohibits "working visit" by Flemish and Dutch far-right leaders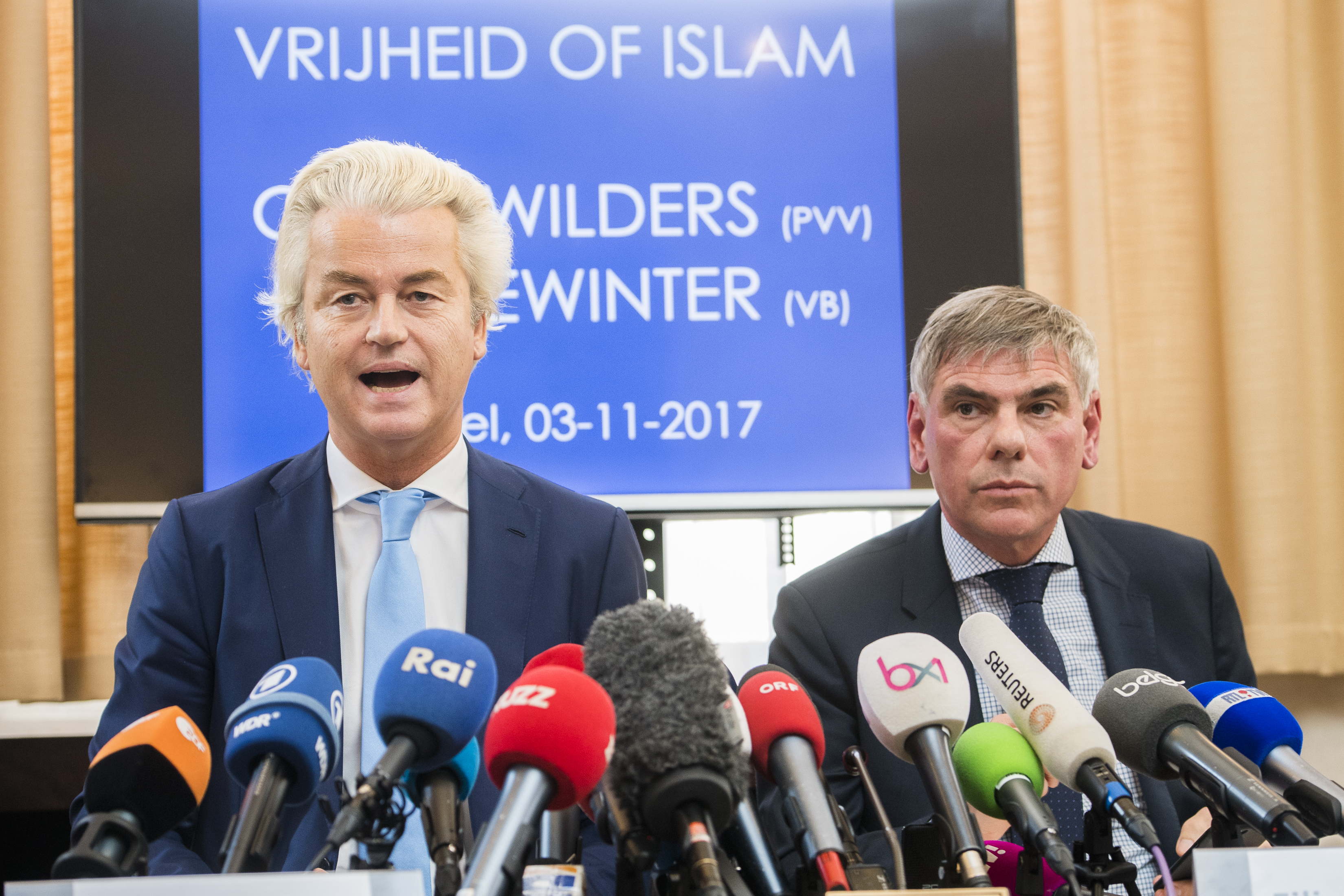 The mayor of Molenbeek, Catherine Moureaux, has forbidden far-right leaders Filip Dewinter (Vlaams Belang, Flanders) and Geert Wilders (PVV, the Netherlands) from paying a "working visit" to her municipality.
Both politicians wanted to visit the Brussels municipality, after Vooruit (Flemish social democrats) chairman Conner Rousseau stated in a magazine interview that he "did not feel like he was in Belgium" when driving through Molenbeek. The town, one of the Brussels Capital Region's 19 minicipalities, is known for its high degree of inhabitants of foreign origin.
Dewinter and Wilders, both figureheads of the far-right movements in their respective countries, had submitted an official request for their walk through Molenbeek, but it has now been banned by police order. The risk analysis made by local police turned out negative.
The action is not only forbidden for the two politicians, but for all participants, counterparts and gatherings of people within the framework of the action. Anyone who does take action on Molenbeek's territory will be punished, authorities said on Thursday.
It is not the first time Dewinter and Wilders try to visit Molenbeek. In 2017 they made a first attempt and wanted to go on a so-called "Islam safari" in Molenbeek, which they labelled "the Capital of Jihad in Europe". Then too, their walk was banned.
(BRV)
#FlandersNewsService
Far-right politicians Geert Wilders (left) of PVV and Filip Dewinter (right) of Vlaams Belang wanted to pay a joint "working visit" to Molenbeek, but the walk has been prohibited by local authorities after a negative risk assesment. © BELGA PHOTO LAURIE DIEFFEMBACQ