Brussels stock exchange rebounds quickly after Credit Suisse takeover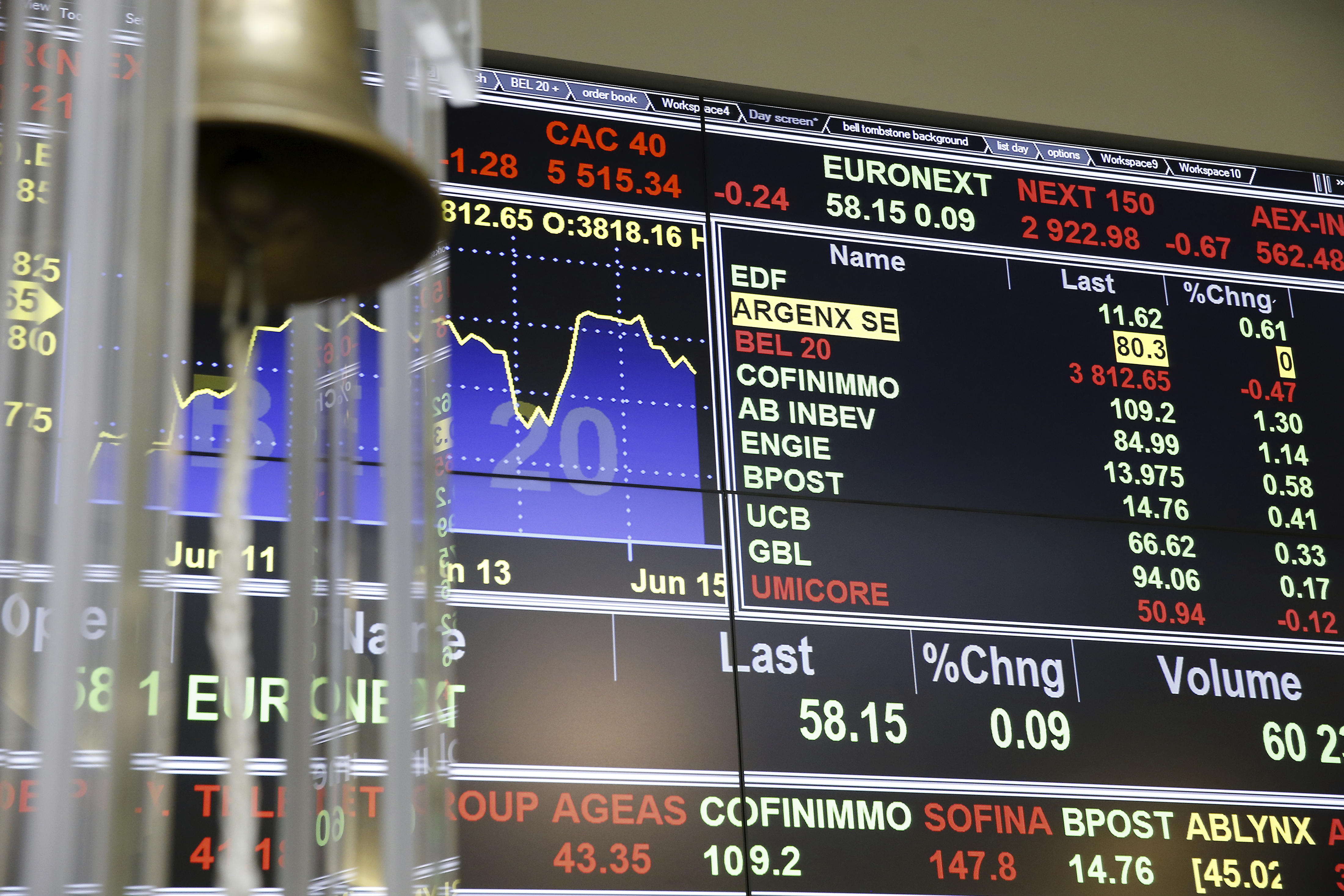 The Brussels stock exchange was spared heavy losses on the first trading day after the forced takeover of Swiss system bank Credit Suisse by its industry peer UBS. The Bel20 index started off with a loss, but recovered quickly and ended the day with a closing gain of 0.78 per cent.
The Brussels stock exchange turned a starting loss into a closing gain on Monday and eventually closed at 3,630.99 points. The biggest daily gain among index shares was for digital services provider Proximus, which rose 3.19 per cent to 8.48 euros. Ageas followed with a 2.82 per cent advance to 38.97 euros. Belgian banking and insurance group KBC, which had stalled at the opening of the stock market, recovered solidly to finish at 59.86 euros, with a surplus of 1.73 per cent.
Proximus competitor Orange Belgium stuck to a 0.14 per cent gain and a closing price of 14.50 euros. After more than a year, the European Commission gave the green light for the company's takeover of Walloon cable company VOO.
Losses were recorded for Belgian-Dutch pharaceutical company Galapagos, which fell 3.25 per cent to 35.47 euros, and chamical multinational UCB, which fell 1.10 per cent to 77.56 euro. The pharma group reported good results after a study to treat hidradenitis suppurativa, a chronic inflammation of the hair follicles, with its drug bimekizumab. However, financial analysts' reactions were mixed.
Meanwhile, Flemish cable provider Telenet's share price formation remained suspended pending an announcement from the company.
(BRV)
© BELGA PHOTO NICOLAS MAETERLINCK