Brussels squat dismantled under illness, death and uncertainty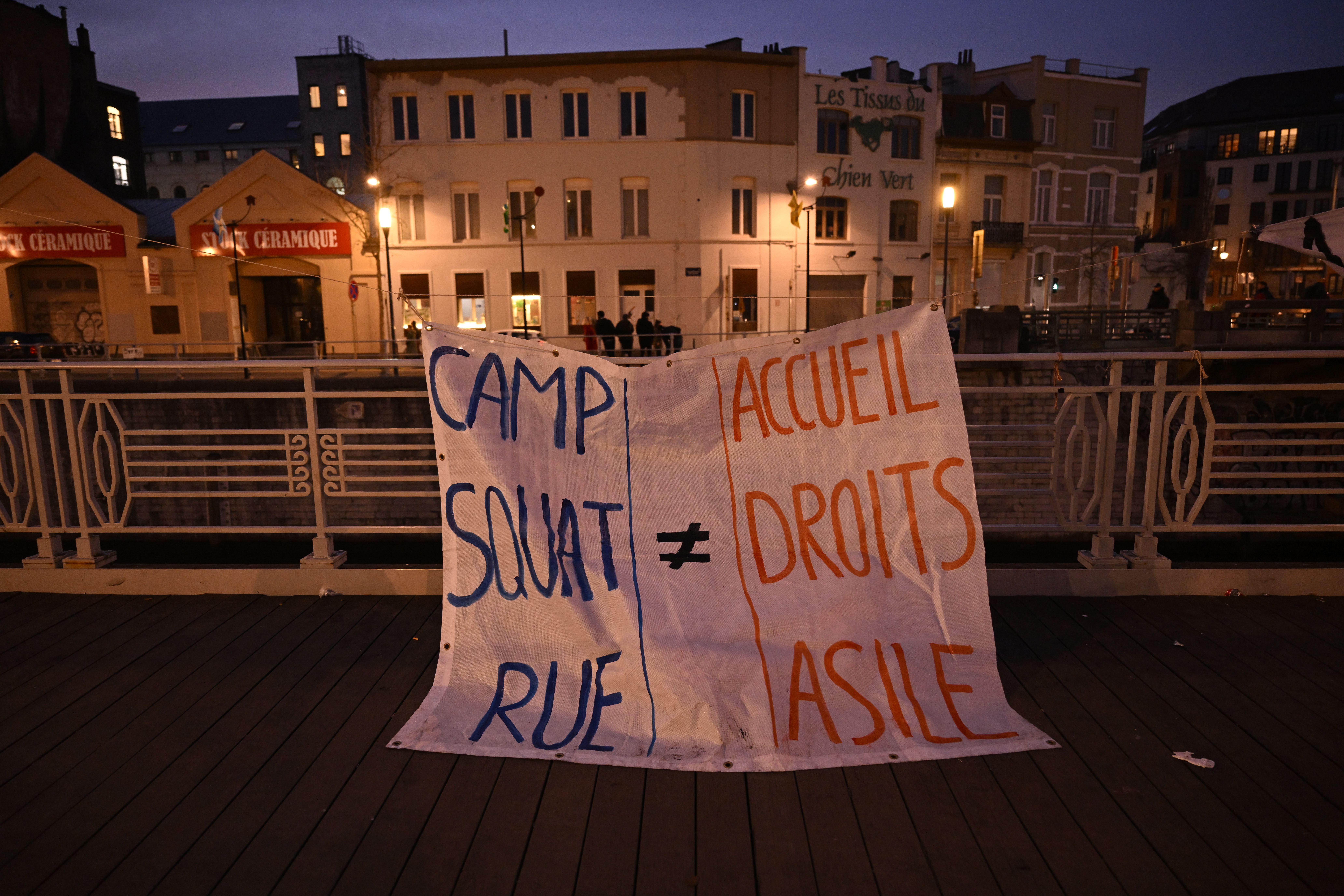 A squat of more than a thousand asylum seekers and homeless people in Brussels, on the Paleizenstraat in Schaarbeek, has been completely dismantled today, February 15. Most of them should have been given accommodation by the Belgian asylum agency Fedasil a long time ago. Instead, they camped in a building not prepared to house so many people.
Fedasil's operation to evacuate the building lasted weeks. Today, officials from the Brussels region gave the remaining refugees "two options": leave the building willingly or be forced to leave.
A large police force was mobilized at 4 pm and the water cannon was also brought in. The final squat evacuation took a long time because a large group of asylum seekers were still waiting in the street, hoping to get a new reception location. The problem is that not all the people present could be accommodated by the Brussels region, which took over the evacuation since Tuesday.
The office of Brussels Prime Minister, Rudi Vervoort (PS), announced that by Wednesday night all persons with a blue bracelet would have a new reception location. In the end, two buses with people wearing bracelets left.
According to volunteers and aid organizations helping on the ground, there are still dozens of people who have not received help. All remaining asylum seekers were expelled from the Paleizenstraat by the police at 4.15 pm and left without issue.
But where all these people will end up is still unclear. Aid organizations find it "shameful" that people have spent hours on the street and have not been informed by municipal and government services.
Sickness and death
Yesterday, a medical screening of 250 people from the squat revealed that three of them had tuberculosis, two presented diphtheria in the throat and seven had cutaneous diphtheria, in addition to 46 cases of scabies.
One person was found dead this Wednesday morning by emergency services. According to the Secretary of State for Asylum and Migration, Nicole de Moor, the man was an undocumented Moroccan citizen, subject to an entry ban due to drug-related offences. He was not a registered asylum seeker and died of natural causes.
"It is terrible that someone has died in the occupation of rue des Palais. My condolences to the relatives. I am following the case closely to know all the details. We are in contact with the Brussels authorities and the police," said De Moor.
(VIV)
Solidarity action near the tent camp in front of the Petit Chateau - Klein Kasteeltje Fedasil Arrival center, in Brussels, 15 February 2023 ©BELGA PHOTO (LAURIE DIEFFEMBACQ)