Brussels Renaissance festival takes visitors back in time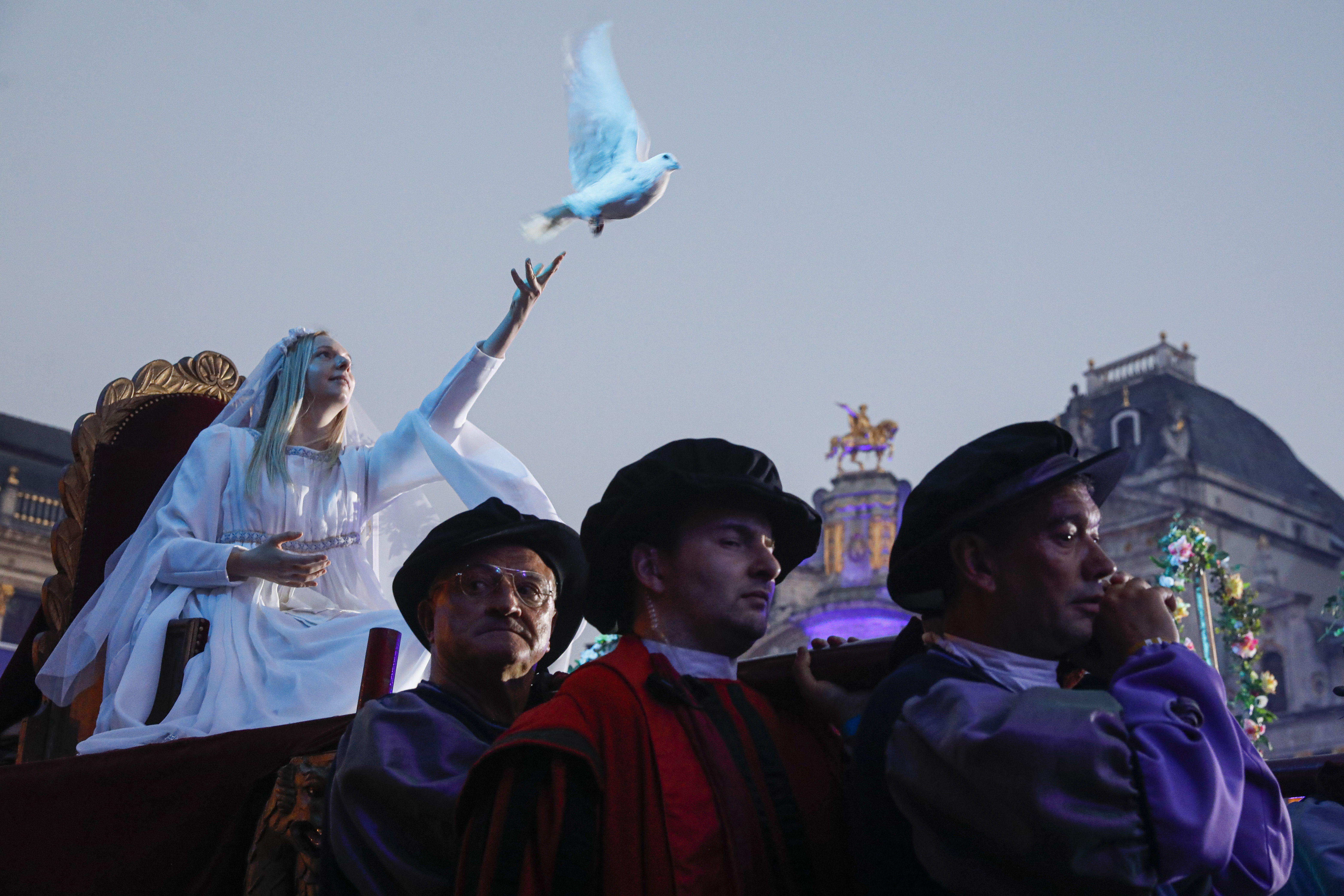 Starting this Saturday, Brussels will be transported back in time for three weeks during its annual Renaissance Festival, during which the famous Ommegang procession with its dancers and uniformed guards will parade through the streets.
Until 10 July, the city will organise a wide range of events to celebrate Brussels' heritage and history during the Renaissance, and highlight the role it played during this period. The festival was cancelled in 2020 and 2021 as a result of the pandemic.
The festival will culminate during the Ommegang Procession, organised on Wednesday 29 June and Friday 1 July, which relives the 1549 procession organised for Charles V, the most powerful sovereign of the 16th century of whom Brussels was his main residence, and his son, the future Philip II.
Intangible cultural heritage
During the most famous event — recognised by UNESCO as intangible cultural heritage — features a parade of 1,400 people, including musicians, singers, dancers, horsemen, uniformed guards and flag-bearers. The spectacle gives onlookers the chance to see the city from a Renaissance perspective.
On both days, a shooting competition between the two Brussels guilds of crossbowmen will be organised in front of the Church of Our Lady of the Sablon.
Historical procession
The full historical procession, led by Charles V's carriage, will meet members of the guilds of crossbowmen, archers, arquebusiers (a form of cavalry) and fencers at the Sablon before parading through the streets of Brussels to the Grand Place.
Here, the presentation in 1549 of Charles V's son, the future Philip II, will be narrated by the French actor François Berléand. Aside from the procession, exhibitions, workshops, guided tours and conferences will take place across the city.
Family Day
19 June marks Family Day at the Coudenberg Palace. Children will be invited to explore the underground passages of Brussels that contain relics from its prestigious past. This year's edition will feature an augmented reality visit to Erasmus' house.
On Saturday 9 July, the Brussels City Museum will welcome visitors dressed in period Ommegang costumes; numerous activities will be organised, from storytellers, to harp concerts and games.
(PRESS)
© BELGA PHOTO THIERRY ROGE - Illustration picture shows the 'Ommegang Oppidi Bruxellensis' historical parade in the city center of Brussels, Wednesday 26 June 2019. More than 1400 performers will participate in a historical reenactment of the entry of Charles the fifth (Charles Quint - Keizer Karel) in Brussels in 1549.